Turkey's post-coup crackdown nearly on par
with China's imprisonment of Uighurs
Turkey jailed 220,000 people on dubious terrorism charges between 2016 and 2019, rights group the Arrested Lawyers initiative said on Friday, a figure nearly on par with China's detention of Uighurs on bogus terror charges, with Beijing convicting 250,000 people, mostly Uighurs and Muslims, between 2016 and 2018 according to official data.

"According to data we compiled from the Turkish government's official reports, within the years of 2016 and 2019, more than 220,000 people have been convicted for membership of an armed terrorist organization. Data for 2020 has not been published yet," the Arrested Lawyer initiative tweeted, quoting Human Rights Watch Australia director Elaine Pearson, who had tweeted the figures for Chinese imprisonment of Uighurs.

"More than 130,000 people have been dismissed from their civil service jobs and deprived of their and their families' subsistence. More than 282,000 people of all ages, because of their daily activities, which are non-criminal acts according to law and part of their normal routine, have been taken into custody, and in excess of 600,000 have been the subject of investigations. At least 77,000 people have been incarcerated," Keneş said in a December interview with Turkish Minute.

According to a statement from Interior Minister Süleyman Soylu on February 20, a total of 622,646 people have been the subject of investigation and 301,932 have been detained, while 96,000 others have been jailed due to alleged links to the Gülen movement since the failed coup. The minister said there are currently 25,467 people in Turkey's prisons who were jailed on alleged links to the Gülen movement.


Student indicted over support for Boğaziçi protests on social media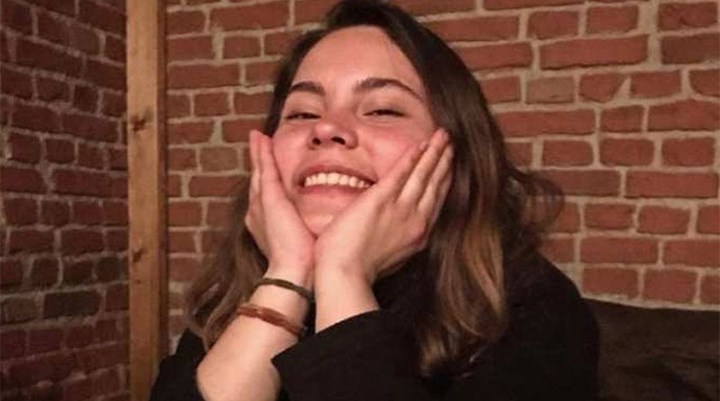 An İstanbul court has accepted the indictment of student Beyza Buldağ for expressing support for protests sparked by the appointment of a pro-government rector to İstanbul's prestigious Boğaziçi University, Turkish media reported on Friday.

The indictment, which was accepted by the İstanbul 15th Criminal Court of First Instance, accuses Buldağ of "inciting hatred and enmity in the public" and "provoking criminal activity" due to 20 posts shared by the Boğaziçi Solidarity Twitter account that she allegedly managed.


Suicides in Turkey surged by 48 pct during AKP rule
A report drafted by main opposition Republican People's Party's (CHP) Vice Chairperson Gamze Akkuş İlgezdi has revealed that suicides in Turkey have increased by 48 percent since the ruling Justice and Development Party (AKP) came to power in 2002, the Cumhuriyet daily reported on Saturday.

The number of suicides in the country increased from 2,301 in 2002 to 3,406 in 2019, the report said, noting that the ruling AKP failed to determine the reasons behind 42 percent of the suicides that took place during its rule. Read the full article
20,000 Turks fled to Greece following 2016 coup attempt
Around 20,000 Turkish citizens have fled to neighbouring Greece following a failed military coup against the government in 2016, Hürriyet newspaper reported on Sunday.
A bulk of the 19,653 people who entered Greece following the failed putsch are accused of membership in the Gülen movement, a religious group Ankara maintains orchestrated the failed coup, it said.

Of the 9,000 Turkish citizens who have sought asylum in Greece, only 2,000 have been successful, according to Hürriyet, while the remaining 7,000 have yet to hear back on their applications. The applications of 697 Turkish nationals have been rejected.



Turkey expelled 21,194 people from military after failed coup
Turkey has removed 21,194 people from the armed forces since a failed military coup in July 2016, Defence Minister Hulusi Akar said on Friday. The government's battle against remaining elements of the Fethullah Gülen movement, which it blames for the putsch, will continue, Akar told reporters in Ankara on Friday, according to the state-run Anadolu news agency.


Press freedom in January 2021:
Two journalists appeared before a judge per day
In Turkey, the developments concerning press freedom and journalists' trials in January 2021 constituted a sort of "handbook for prosecuting journalists". During the month, at least 43 journalists appeared before a judge in various trials across 10 cities. In other words, two journalists were tried every day. Read the full article
Enforced disappearances in Turkey: an old habit or a new trend?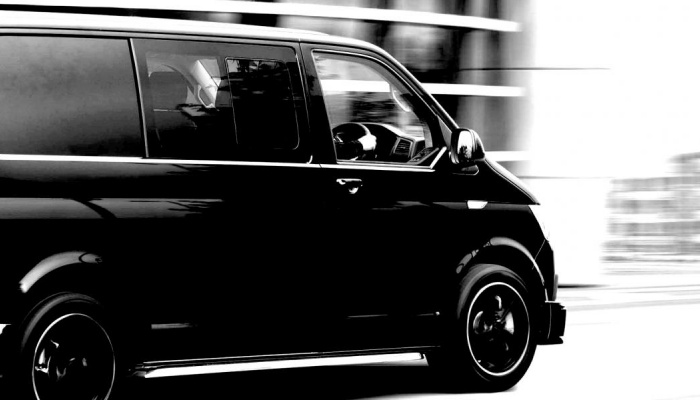 Turkey has a long history of state-sponsored abductions and enforced disappearances, particularly in the 1980s and 1990s.
Between 2002 and 2015 only one case of enforced disappearance was transmitted to the UN Working Group on Enforced or Involuntary Disappearances ('the UN Working Group'), compared to 214 registered cases in 1980-1990 (UN Working Group, 2020 Annual Report, p. 48).

However, this positive tendency seems to have been completely reversed since an attempted coup d'état to overthrow the Turkish government was reported to have taken place on 15 July 2016. Since then, a total of 14 new cases of state-sponsored abductions were transmitted to the UN Working Group (UN Working Group, 2020 Annual Report, p. 48). Read the full article
A look at Turkey's brain drain
A total of 330,289 people emigrated from Turkey in 2019, according to the government's official statistics body. Turkey's brain drain has been talked about for a number of years, but it is quite difficult to quantify exactly what effect it is having, because it's difficult to measure the impact of people not being somewhere. Read the full article 
70
170
1406
76%
Journalists imprisoned
in Turkey
Media outlets forcibly
closed since 2016
Years of jail time handed
to journalists since 2016
Evidence direcctley
consisting of journalistic work
Souce: https://freeturkeyjournalists.ipi.media/
Turkish Militias and Proxies
Erdoğan has created a private military and paramilitary system. He deploys this apparatus for domestic and foreign operations without official oversight.



This study, which reveals the extent to which Turkey aggressively deploys proxies and militias to project power across the Middle East, is the first fruit of a cooperation agreement between the Jerusalem Institute for Strategy and Security and TRENDS Research & Advisory of Abu Dhabi in the United Arab Emirates. The two institutes will continue to research together regional military and security issues. They also intend to conduct symposia and maintain academic exchange programs. Read the full article


Advocates of silenced Turkey report 2020
When the Turkish President declared in an infamous speech that "old Turkey no longer exists. This Turkey is new Turkey", the story of Turkish authoritarianism had once and for all taken on a new character. Since July of 2016, the Turkish government has improperly imprisoned 130,214 homemakers, teachers, NGO workers, academics, judges, prosecutors, and journalists. Read more.........
Human rights lawyers in Turkey face threats and detention
24 January marks the Day of the Endangered Lawyer, a moment to recognise the threats facing lawyers around the world who dare to stand up for human rights. In recent years Amnesty International has felt the impact of these threats close to home, through the government crackdown on our colleagues in Turkey. Read the article............
BİA Media Monitor 2020
In 2020, 23 journalists were sentenced to a total of 103 years and 3 days in prison. At least 48 journalists were detained in a year, 430 journalists were detained in five years. At least 18 journalists were assaulted in 2020, 139 journalists were assaulted in five years. In six years, 63 journalists were convicted of "insulting the president. Critical newspapers' public ads were suspended for 276 days. Read the full article
3,362 people killed, 3,534 mistreated or tortured in Turkey in 2020,
opposition MP says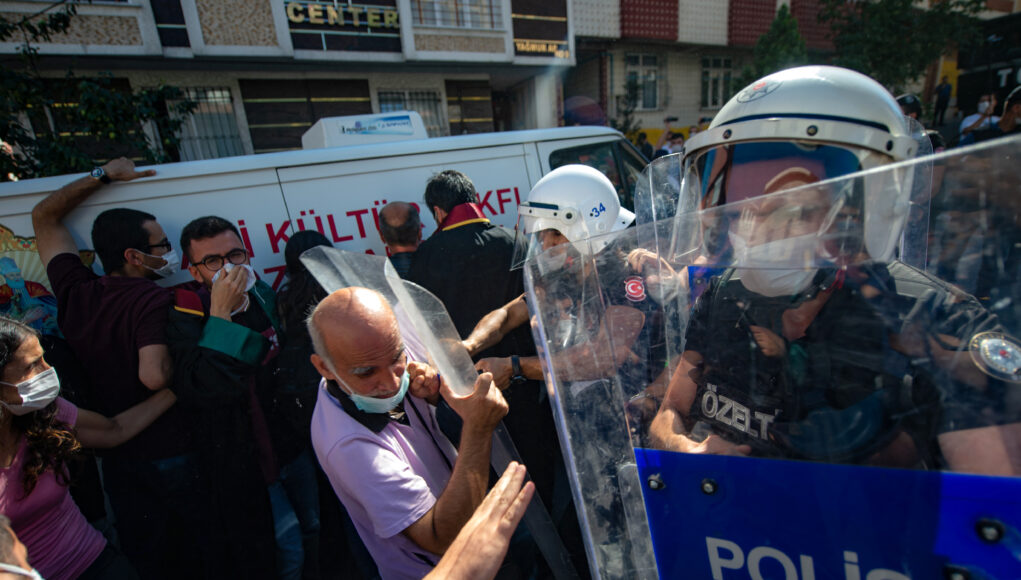 An annual report on human rights violations in Turkey, drafted by main opposition Republican People's Party (CHP) lawmaker Sezgin Tanrıkulu, has revealed 3,362 deaths and 3,534 incidents of torture or maltreatment in 2020, with 1,855 of them taking place in prisons, the İleri Haber news website reported on Saturday. Read the full article


The year is 2020: What happened?!
Black Sites in Turkey
In a near-repeat of the CIA's 'extraordinary renditions', the regime of Turkish president Erdoğan is kidnapping dozens of members of the Gülen movement from around the world. Victims are now raising a serious accusation: secret torture sites are part of the repression. A team of nine media organizations from eight countries, coordinated by CORRECTIV, investigates. Read the story
The Kobanî massacre and the protests afterwards.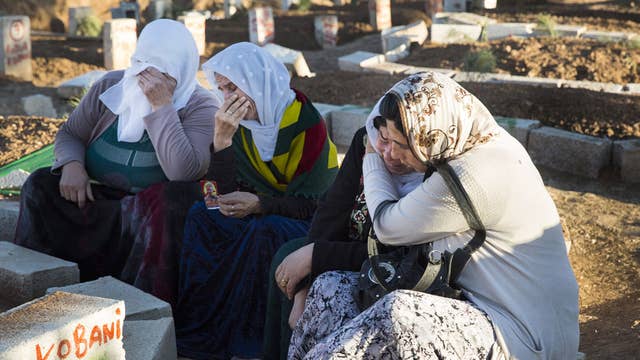 The Kobanî massacre was a combination of suicide missions and attacks on Kurdish  civilians by the Islamic State of Iraq and the Levant on the Kurdish-held city of Kobanî, beginning on Thursday, 25 June, and culminating on Friday, 26 June 2015.  The attacks continued into 28 June. Read about the attack and the later protests
Torture and ill-treatment in Turkey
Every month, human rights organizations, the media and victims report cases of torture and ill-treatment in Turkish prisons and police stations. Here are some sources:


Operation Gladio B (II)
Operation Gladio B
 was a classified ongoing expansion of Operation Gladio. The original Gladio was established just after the end of World War II by a small number of senior officials withinOSS/CIA, MI6 and NATO. This was a top secret network of fascist "stay-behind" cells trained to carry out acts of terrorism in the event of a Soviet invasion.

This was exposed in the 1980's after they were used to carry out a string of false flag attacks , mostly in Italy, which were initially blamed on communist groups. As the cold war ended, this strategy of tension was diversified to include Gladio B, which substitutes Muslims for fascists and neo-nazis.
Read about Gladio B
The Imam's Army
The Imam's Army
 (Turkish: İmamın Ordusu) is a book by Turkish journalist Ahmet Şık on the life and work of Fethullah Gülen and his Gülen movement. Şık was detained in March 2011, before the book was published, and the draft book was seized by the government and banned, claiming it was an "illegal organizational document" of the secret organization Ergenekon.
Şık was detained pending trial, being eventually released pending trial in March 2012. In the interim, in an act of anti-censorship defiance, a version of the book was released in November 2011 under the name 000Kitap (000Book). Read more about "The Imam's Army"
---