The new Turkey
Purge into social media
Last update: 22-Jan-2021
20 January 2021:

Turkey pressures social media with ad bans, Twitter in jeopardy
Turkey on Tuesday hit Twitter, Pinterest and Periscope with advertising bans after they refused to follow Facebook and appoint a local representative to take down contentious posts under a controversial new law described by critics as aimed to censure free expression. Freedom of speech defenders view the new regulations as part of Turkish President Recep Tayyip Erdoğan's attempt to control social media and clamp down on dissent.
Continued failure to comply could jeopardise Twitter's future in Turkey, which the platform lists as one of the top three countries — along with China and Russia — requesting the removal of posts. New rules that went into force in October require networks with more than one million unique daily users to appoint an envoy to handle court orders to remove offending content within 48 hours. Read the full article

7 December 2020:
27 detained due to social media posts about alleged child abuse case in SE Turkey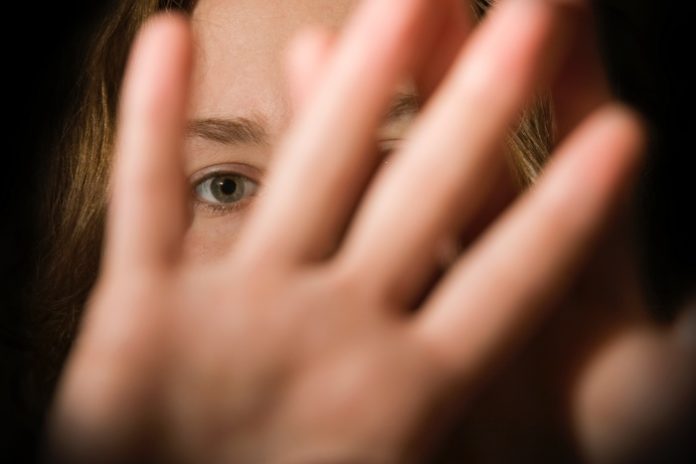 Turkish police have detained 27 people over social media posts about the case of a 15-year-old girl in southeastern Batman province who was allegedly sexually abused by 27 men including public officials, according to Turkish media reports.
The incident reportedly took place in Gercüş, and the girl, who was allegedly sexually abused by military officers, village guards and policemen, has been found to be pregnant after she was hospitalized due to stomach pain.
Two individuals were detained as part of an investigation into the incident, and one of them has been arrested. Although there are 27 suspects in the case, the names of only 11 are mentioned in the investigation, and none of them is a public official.
The 27 people who were detained on Monday are accused of spreading disinformation on social media regarding the incident in line with the goals of the Kurdistan Workers' Party (PKK), listed as a terrorist organization by Turkey, the EU and the US. Read the full article

3 December 2020:

Turkey fines social media giants for second time as they refuse to observe controversial law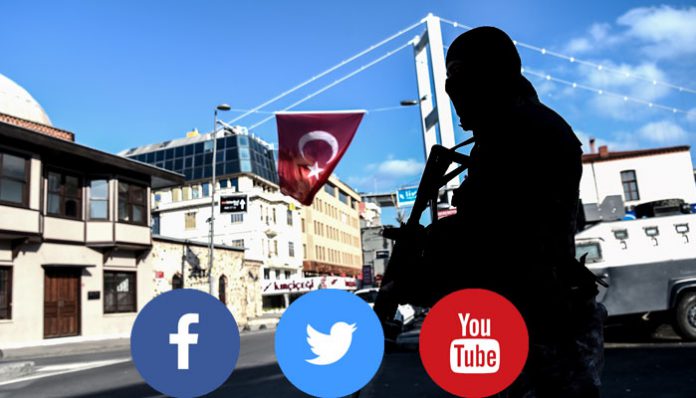 Turkey has again imposed fines, this time TL 30 million ($3.8 million) each, on social media giants such as Facebook, Twitter and YouTube for failing to comply with a new social media law that tightens control over social media by requiring platforms to name a representative in Turkey, according to a government official who spoke to Bloomberg.
The second round of fines was imposed since the companies have not appointed representatives within the required period of time.
Social media companies Instagram, Periscope and TikTok have also been levied an identical fine. The companies were slapped with a fine of TL 10 million ($1.17 million) on Nov. 4 for the same reason. Only one Russian social media company, VKontakte (VK), has appointed a  local representative to Turkey so far. Read the full article

4 November 2020:

Turkey starts to issue fines to social media giants for non-compliance with new law
Social network providers who have not complied with Turkey's new social media law, have been issued with 10 million TL ($1.17 million) fines on Wednesday, Turkish broadcaster NTV reported.
Many international companies have refused to comply with the restrictive new law which requires them to appoint a legal representative in Turkey. Companies including Facebook, Instagram, Twitter, Periscope, YouTube and TikTok have not appointed a representative and have been fined by Turkish authorities.
The President of Turkey's Information and Communication Technologies Authority (BTK), Ömer Fatih Sayan, said escalating penalties are under way unless they comply with the obligation.
If the social media companies still do not comply after another 30 days, a fine of 30 million TL can then be imposed, news channel NTV said. "Only the Russian VK decided to comply so far. Facebook indirectly announced that they will not be coming to Turkey under the current circumstances. The others continue to keep silent. Read the full article

12 October 2020:


6 October 2020:


1 October 2020:

28 September 2020:

Restrictive laws on social media in Turkey due to come into effect
A new law governing social media sites with more than 1 million daily users in Turkey is due to come into effect on October 1. The law requires companies to establish an office or assign a local representative who is accountable to the Turkish authorities both for legal and tax purposes.
The Guardian reported on Sunday that 'several sources' told it that "both Facebook and Twitter are considering not going along with the new rules, either seeking to find a compromise with Ankara or relying on their users to switch to using virtual private networks (VPNs) to continue accessing the sites."
The alternative, of course, would be to give in to Ankara's new censorship regime and hire an employee or local organisation who could expect to be held accountable for severe legal issues. The social media companies can take comfort from previous Turkish state attempts to block websites like YouTube and Wikipedia - in both cases the Turkish government ended up backing down. Read the full article

19 August 2020:

Google to open Turkey office in compliance with social media regulations
U.S. technology giant Google is set to open an office in Turkey following Turkish parliament's approval last month of a bill introducing new powers over social media, T24 new site reported on Wednesday.
The move by Google follows a legal amendment requiring social media companies with more than one million daily users to appoint a legal representative in Turkey to address authorities' concerns over content and requests for removal. Google is the first foreign social media company to open an office in the country, T24 said.
The company has been formally operating in Istanbul's Levent district since 2005 in a limited capacity under the name Google Advertising and Marketing Limited Co., which will take over the rest of the operations for the company to comply with the new regulations.
According to the new law, passed on July 29, social network providers would have 48 hours to respond to orders to remove offensive content.
14 August 2020:
Over 6,000 social media users investigated 

Authorities brought legal action against some 6,743 social media users since the start of this year for "spreading propaganda for a terrorist organization, inciting people to hatred and enmity, spreading fear and panic, and sharing false documents and provocative content."
In a statement released on 14 August 2020, the Interior Ministry said the National Police Cyber Crimes Department and cyber crimes department in provincial police directorates have determined 14,186 social media accounts for alleged illegal activities since 1 January 2020 as a result of their "7/24 cyber patrols". As a result, legal action was brought against 6,743 social media users that the statement said were linked to terrorist organizations including FETÖ, PKK, ISIS and others. 
31 July 2020:
Erdoğan seeks to confine corruption allegations to history with new law
The legislation stipulates that social media giants like Facebook, YouTube, Twitter, Instagram and others must implement systems to confirm the ID of their users and appoint a legal representative in Turkey to whom courts can turn to make requests to remove content or provide the identity of users.
"An extremely troubled period will begin for social media network providers who have to have a representative in an authoritarian country. It will be like walking on a tightrope for them," Gergerlioğlu said.
Meanwhile, creating a database that ties social media accounts to official IDs would be very beneficial for Turkish intelligence and courts to access the identities of critics and intimidate the opposition, according to Gergerlioğlu.
"The silenced voices will become even more silenced. This will weaken the opposition on social media," he said. Read the full article

30 July 2020:

Turkey's public institutions to devise domestic messaging apps to replace foreign versions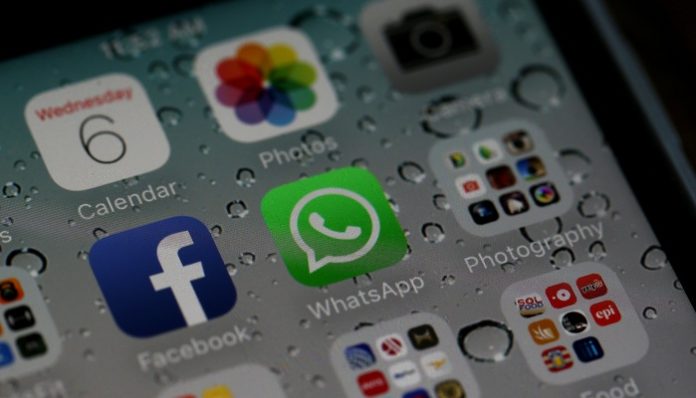 The Turkish Presidency's Office for Digital Transformation has drafted a regulation for public institutions, forbidding public officials from using foreign-made messaging apps such as WhatsApp and Telegram for official business and ordering institutions to produce domestic apps to replace them, the Diken news website reported on Thursday.
The document gave the institutions 15 months to come up with Turkish-made messaging apps. Their servers will have to be located in Turkey, according to the report.
The presidency previously announced that restrictions on foreign apps would only concern confidential documents and that public officials would be allowed to continue using foreign apps in their private lives.
29 July 2020:

Turkish parliament approves bill imposing tighter controls on social media
The Turkish parliament ratified a bill introducing new powers to control social media early on Wednesday, T24 reported. The bill was passed by the ruling Justice and Development Party (AKP), which has a majority with an allied nationalist party.
With the amendment, social media companies with more than one million users must appoint a legal representative in Turkey to address the authorities' concerns over content and includes deadlines for its removal.
Companies could face fines, blocked advertisements or have their bandwidth slashed by up to 90 percent, essentially blocking access. Social network providers would have 48 hours to respond to orders to remove offensive content, T24 said.
The law also imposes fines between 1 million to 10 million lira ($146,165 - $1.5 million) on social media companies who fail to swiftly remove hate speech and other illegal content from their platforms. Read the full article
27 July 2020:

Turkey's ruling coalition partner calls for block on VPN services ahead of vote on social media bill
Turkey's ruling coalition partner, the far-right Nationalist Movement Party (MHP), on Monday called for an access ban on virtual private network (VPN) apps used to circumvent banned sites, as part of Ankara's measures to control social media use.
The Turkish government must take ''new and sweeping action against VPNs to prevent access to banned sites and social media platforms,'' Duvar news site quoted MHP deputy chair Feti Yıldız as saying in a written statement submitted to parliament.
Turkish parliament is preparing this week to vote on a bill that would effectively block a number of social media sites unless they comply with strict new regulations, as part of efforts by the ruling Justice and Development Party (AKP) and ally MHP to control social media content.
"States must protect society by overseeing the uncontrolled content of the Internet,'' Yıldız said, calling for international cooperation in working against VPN access to banned platforms. Read the full article

22 July 2020:
Turkey's new social media bill aimed at 'silencing dissenting voices and making money'

A social media bill prepared by the ruling Justice and Development Party (AKP) and Nationalist Movement Party (MHP) deputies was submitted to the parliament yesterday (July 21). Negotiations on the bill will start at the parliament's Justice Committee tomorrow.
According to the bill, social media companies will be obliged to have an office in Turkey and their representatives will be held accountable in legal affairs.The bandwith of companies that refuse to open an office will be throttled up to 90 percent. Also, social media companies will be asked to store users' data in Turkey.
We have spoken about the bill with Prof. Yaman Akdeniz from the Freedom of Expression Association and Bilgi University lecturer Gökhan Ahi.
Ahi said such a law was not necessary as there have already been court decisions about the violation of private life, personal rights and intellectual and industrial property rights. "A few small changes would be enough to make the system function better, he said, calling the bill "harsh and unmeasured."
"The government has not been able to tolerate criticism about itself for a long time. With this law, it wants to reduce criticism on the internet and social media, as well as to quickly access the identity of users with an anonymous account. It is thought that the way to do this is [social media companies] having a representative in Turkey. Read the full article

2 July 2020:


29 May 2020:

Erdoğan adviser issues warning on sharing social media posts
Turkish presidential spokesman Fahrettin Altun has issued a warning to social media users in Turkey over their posts in an interview with Hürriyet newspaper. Altun said internet users would be held responsible for what they shared on social media under Law 5651 on online crime, and warned them against sharing or liking posts that could be deemed manipulative, provocative, or false. 
"Users are responsible for what they share on social media…it is necessary to be careful before you like or share content," he told Hürriyet.  Altun was talking after the recent publication by Turkey's Communications Directorate of a social media users' guide.
The communications director said there are now around 54 million social media users in Turkey, and that the guide had been prepared to address issues of responsible use and what he described as the manipulation of platforms by outlawed organisations and people seeking to spread fake news. Read the full article


20 May 2020:

Twitter account of top opposition official in Istanbul suspended
Twitter suspended on Wednesday the account of Canan Kaftancıoğlu, the Istanbul provincial head of Turkey's main opposition Republican People's Party (CHP). While the reason for the move is yet unknown, pro-government media outlet A Haber was quick to report that the prominent opposition official had for some time been "defending terrorist organisations and calling for a coup,'' in her social media posts.
The outlet shared a Twitter post by Kaftancıoğlu dated May 17, in which she questioned the detention of two Turkish journalists. Another post shared by A Haber dated to June 1, 2013.
"The Gezi Park and Taksim Square once again belong to the people,'' Kaftancıoğlu wrote. The tweet coincides with the Gezi Park protests, the biggest anti-government protests since Turkey's ruling Justice and Development Party (AKP) came to power in 2002. "Kaftancıoğlu would take up defending terrorist organisations at every chance she had through Twitter posts and accuse the state of being a  "murderer,''' A Haber said.

26 April 2020:

Turkey has detained 402 over 'provocative' coronavirus posts since March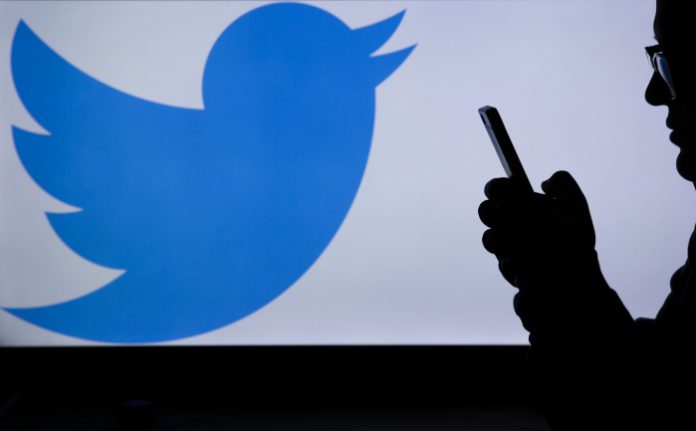 Turkey has detained 402 people in the past 42 days for allegedly sharing "false and provocative" social media postings concerning the coronavirus outbreak, officials said Monday, according to The Associated Press.
An Interior Ministry statement said officials have inspected more than 6,000 social media accounts and the 402 suspects were among a total of 855 account-holders sought by authorities for sharing posts deemed to be "provocative."
A ministry official said the social media users were detained for allegedly attempting to "cause panic" over the coronavirus pandemic with posts that, among other things, accuse the government of not doing enough to curb the outbreak or of lying about the numbers of deaths or infections.

---
2 April 2020:

Turkish authorities arrest three influential Twitter users on terror charges
Turkish authorities have arrested the owners of three influential government-critical Twitter accounts on terrorism charges, highlighting the country's latest crackdown on dissent.
Mesut Aykin, who directed a vocal Twitter account called "Türkiye Gerçekleri" (Facts of Turkey), was detained in Istanbul and taken to Ankara for questioning, reported news website Medya Faresi. Aykin was charged with spreading propaganda for the religious movement of Islamist preacher Fethullah Gülen movement, dubbed FETÖ by the Turkish government, which is blamed for orchestrating the failed coup d'etat in 2016.
Journalist Oktay Yaşar, the owner of a similarly critical account called Ankara Kuşu (Ankara Bird), and Kulis Kuşu (Backstage Bird) account manager Ümit Kaya were both detained on the same charges on Wednesday, the Sabah daily said.  Yaşar's account, which had more than half a million followers, is currently inaccessible online. Kaya was a consultant for Turkish human rights activist Mehmet Bekaroğlu until recently, pro-government media figure Cem Küçük tweeted.

10 April 2020:


27 March 2020:

372 people in Turkey investigated over coronavirus posts, banned behavior
Turkish prosecutors have launched investigations into 372 people due to their social media posts or behavior that violates prohibitions aimed at controlling the spread of the new coronavirus, the tr724 news website reported.
As part of the investigations, three people have been arrested and three others have been indicted, while 21 of them have been released from detention on judicial probation.
These people face charges of spreading disinformation about the outbreak on social media, engaging in humiliating behavior towards elderly people, failing to comply with the rules of quarantine and stockpiling goods. 
Turkey imposed a curfew on people over the age of 65 to mitigate the outbreak. In videos posted on social media, some young people were seen making fun of elderly people who they see in public, falsely claiming that they will spread the coronavirus.
---------------------------------------
28 February 2020:

Investigation into Social Media Messages About Idlib Attack

Following the airstrike that claimed the lives of Turkey's soldiers yesterday (February 27), it has been announced that "the ones posting provocative messages on social media" are probed by the Department for Fighting Against Cyber Crimes of the Directorate General of Security.
Accordingly, 91 social media accounts were detected and proceedings were started against them as of this morning. It has been further announced that the works of examination and detection still continue. Later in the day today, the Ankara Chief Public Prosecutor's Office has announced that an investigation has been launched into the messages posted on social media following the Idlib attack.
In a written statement released by the Chief Public Prosecutor's Office, it has been announced that "an ex officio investigation has been launched into the videos, pictures and posts allegedly featuring the soldiers martyred in the heinous attack in Syria's Idlib province and shared on social media in a provocative manner which is contrary to facts."
According to the statement, the related social media users are facing the possible charges of "inciting the public to enmity and hatred", "provoking to disobey the laws" and "propagandizing for a terrorist organization."

"Legal procedure" launched against social media posts about Turkey's operation on northern Syria
The General Directorate of Security announced on 9 October 2019 that it launched legal procedure against 78 individuals who posted critical comments on social media about Turkey's latest military operation on northern Syria.
A day later, Chief Public Prosecutor's Offices of Istanbul, Ankara and Izmir announced that criminal investigations on the allegations of "terrorism propaganda," "denigrating the government of the Turkish Republic" and "praising crime and criminals" were launched against a number of social media users and news outlets posting critical commentary about the operation on social media.
On 11 October 2019, Interior Minister Süleyman Soylu said that legal procedures were launched against a total of 500 individuals who posted critical comments about the operation and 121 among them were taken into custody.
Two others were jailed pending trial over the weekend in Kocaeli after being taken into custody in Darıca and Gebze on allegations of "incitement to hatred and animosity through terrorism propaganda" on account of their social media posts about the operation.
-----------------------------------------------
18 October 2019:

Turkey arrests 34 critics of Turkish incursion into Syria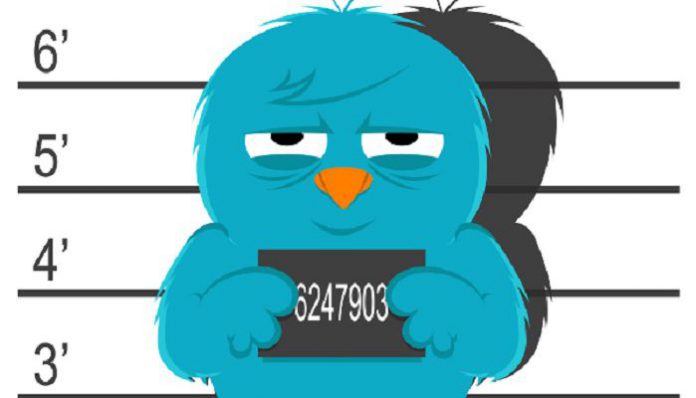 More than 200 people have been detained while 34 have been arrested for criticizing on social media or protesting a Turkish military incursion into northern Syria, according to Turkey's state-run Anadolu news agency.
Turkey launched its long-planned Operation Peace Spring on Oct. 9 aimed at taking out the Kurdish forces it sees as terrorists but which most of the West views as key partners in the fight against Islamic State in Iraq and the Levant (ISIL) militants. The Turkish military operation began days after a surprise and widely criticized White House announcement that US forces would withdraw from the region.
Between Oct. 9 and Oct. 17, Turkish courts ruled to arrest on charges of terrorism 34 people across the country who criticized the Syria incursion from their social media accounts or staged a protest against it. Among the more than 200 who were detained for the same reason, some were released on judicial probation, meaning that they need to regularly check in at a police station.
------------------------------------------------
16 October 2019:

Turkey arrests 24 social media users for 'smear campaign' against Syria incursion
Turkish courts have arrested 24 social media users since the beginning of Turkey's incursion into northeast Syria on Oct. 9 on charges of conducting a "smear campaign" against the military offensive, the state-run Anadolu news agency reported.
A total of 186 users have been detained thus far, the report indicated, adding that 40 of them were released pending trial, while the remaining 124 were still in police custody.
Cyber units under Turkey's Interior Ministry have been conducting online patrolling to identify social media posts that would be considered criminal activity, the report added.
--------------------------------------------
Turkish police detain 11 over social media criticism of military operation
Police have detained 11 people in Izmir, western Turkey, over social media posts criticising the military operation launched this week against Kurdish-led groups in northeast Syria, Islamist daily Yeni Şafak reported on Friday. The Izmır police department detained people suspected of using social media to "slander Operation Peace Spring, make propaganda for a terrorist organisation" and act against Turkey's security forces, the newspaper said.
The Turkish military launched Operation Peace Spring against the Syrian Democratic Forces and its allies on Wednesday. Ankara views the group as a terrorist organisation due to its links to outlawed Kurdish militant groups in Turkey. On Wednesday, police in Turkey announced that investigations had been launched into 78 people including two journalists over social media posts criticising the military operation.

---
31 May 2019:

Turkey launches investigation into German journalist over social media accounts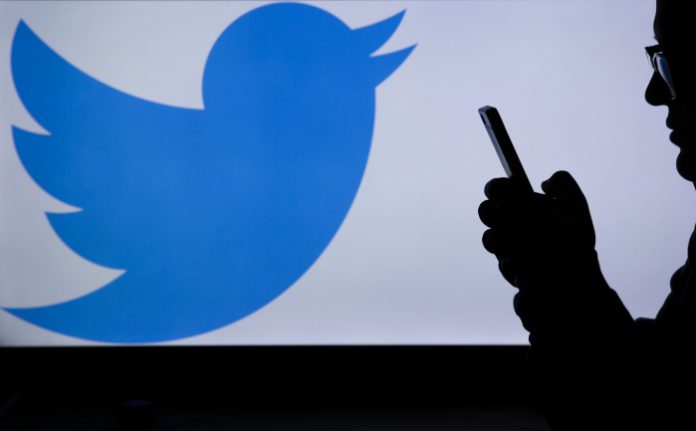 Ankara prosecutors have opened an investigation into German journalist of Turkish descent Süheyla Kaplan, over posts on her social media accounts, Deutsche Welle Turkish service reported on Friday. Three posts she shared on Facebook and Twitter are now subject to investigation for allegedly "insulting the president" and "spreading terrorist propaganda."
She posted about the Turkish army's cross-border operation against Kurdish militants in northwestern Syria, a cartoon by now-jailed cartoonist Musa Kart and a series of interviews from an anti-government event held in the German city of Hamburg where Kaplan lives. She became aware of the investigation after the police visited her parents, who live in Ankara.
"As a matter of fact, I was expecting it. I reported exhaustively on the June 24 elections in 2018, and I especially shared news and comments that appeared in the foreign media," she told DW. "Several trolls forwarded my posts to the police department and pointed to me as a target for the authorities."
"If I were to go to Turkey, I could be detained and arrested. It may take months of pre-trial detention before I'm indicted and appear before a judge," she said. "The judiciary is under [President Recep Tayyip] Erdoğan's control. That is why I wish to testify in Hamburg instead."
---
2 May 2019:


Social Media' Operation in Bursa
16 people have been taken into custody in Bursa on the allegation that "they propagandized for the Kurdistan Workers Party (PKK), Revolutionary People's Liberation Party/Front (DHKP-C) and People's Liberation Party-Front of Turkey (THKP-C)." The Anti-Terror forces of the Bursa Provincial Security Directorate launched simultaneous raids against 14 addresses in central Bursa and the districts of İnegöl, Gürsu, Gemlik and Yenişehir.
While 16 people have been taken into custody, digital materials, magazines and books found in the houses have been confiscated.
Operation in Antep as well
In another social media operation in Turkey's southeastern province of Antep on April 29, 6 people were detained in Karşıyaka, Gazikent, Güzelvadi and Düztepe. Books and magazines were seized in this operation as well.
* Source: www.turkishminute.com/2019/01/
03/more-than- 18000-turks-faced-legal-
action-over-social-media-posts-in-2018/