The new Turkey
Uğur Yılmaz.

DİHA – Photojournalist

04-Jan-2020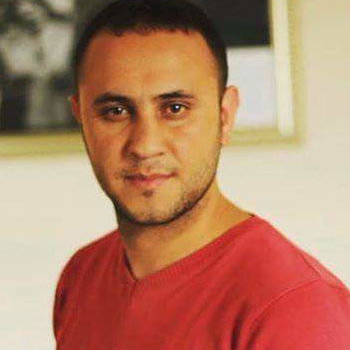 Defendants: Uğur Yılmaz
Media Outlet and Position: DİHA – Photojournalist
Status: Imprisoned
Facility: Elazığ No.2 Closed Prison
Accusations: Membership in a terrorist organization; Terrorist propaganda
Possible sentence: 9,5 up to 25 years
Court: Bitlis 2. High Criminal Court
Case Background: 
Uğur Yılmaz, a former reporter for now-shuttered Dicle News Agency (DİHA) who also worked in Batman Mayorship's Press Department, was arrested on July 17, 2017, He is charged with "being a member of a terrorist organization" and "spreading terrorist propaganda".
The indictment cited Yılmaz's attendance at several protests, photos taken by him and anonymous witness statements as evidence. The first hearing took place on October 16, 2018, marking 16 months of his detention.
During the first hearing, Yılmaz was connected to the courtroom in Bitlis from his cell in Elazığ province via the judicial conferencing system, SEGBİS. Due to technical problems the hearing was delayed for a short time and resumed in the afternoon.
Anonymous witness statements claimed seeing journalist delivering packages on behalf of a terrorist organization.  Yılmaz requested to question this statement and called witness to be examined once again in front of the court. The anonymous witness joined the hearing via SEGBİS and denied the initial statement, saying that he did "not know the journalist," and said he had made those statements "under the influence of drugs."
Following the witness's admission of false testimony, Yılmaz's lawyers requested his release. The court ruled instead for the continuation of his detention and adjourned his case until December 11, 2018, in order for missing files in the indictment to be included.
At December 11 hearing, the court decided to accept the anonymous witness' false testimony after all and set a next hearing for February 12, 2019, at which time they decided again to keep Yılmaz in detention. His third hearing was set for May 7, 2019, which would bring his total time in prison to almost two years.
On May 7, the court ruled to wait for the Forensic Medicine Institute's reply to their letter and adjourned the fifth hearing until July 18.
On July 18, the case file has been sent to the prosecutor's office for a final opinion. The trial was adjourned until August 29, 2019.
---
5 November 2019:

Journalists Berzan Güneş, Uğur Yılmaz sentenced on terrorism charges
Two journalists standing trial in separate courts in Istanbul and Bitlis were convicted of terrorism-related charges on 5 November 2019.
Journalist Berzan Güneş was sentenced to 3 years, 5 months and 15 days in prison on the charge of "terrorism propaganda" and acquitted of the "membership in a terrorist group" charge against him at the 18th hearing of his trial overseen by the Anadolu 2nd High Criminal Court.
Uğur Yılmaz, who is jailed at the Elazığ No 2 High Security Prison, was convicted of "membership in a terrorist organization" and sentenced to 6 years, 10 months and 15 days in prison and acquitted of "disseminating propaganda" at the end of 16th hearing hearing of his trial at the 2nd High Criminal Court of Bitlis.