The new Turkey
Ali Ünal,
former columnist and lead writer for the shuttered daily newspaper Zaman
24-Jan-2019 16:45
| Medium: | Internet, Print |
| --- | --- |
| Charge: | Anti-state |
| Imprisoned: | 14 August 2016 |

14 November 2018:

Turkish court sentences journalist to 19 years jail over Gulen links
A court sentenced Turkish journalist Ali Unal to 19 years in jail on Wednesday on a charge of being a leader in the network accused of carrying out a failed coup in July 2016, state-owned Anadolu news agency reported.
The ruling followed a sustained crackdown in the wake of the coup attempt, but also came amid steps by the government that appear aimed at improving ties with the United States and Europe, strained by the sweeping campaign of arrests.
Unal was chief writer at the now-defunct Zaman newspaper, widely seen as the flagship media outlet for the network of U.S.-based cleric Fethullah Gulen, whom Ankara says orchestrated the attempted putsch. Gulen denies any involvement.
Speaking by video link from jail to the court in the western province of Usak, Unal denied being a founder or leader of the network and denied involvement in the putsch, Anadolu said.
"I have no link with any terrorist organization," he said, adding that he had spoken five or six times to Gulen and that he was being tried over his writing.
He was sentenced to 19 years and six months for "leading an armed terrorist group". Six other Zaman journalists were convicted on similar charges in July.
Some 250 people were killed in the coup attempt and in the subsequent crackdown Turkey jailed 77,000 people pending trial. Authorities also sacked or suspended 150,000 civil servants and military personnel and shut down dozens of 130 media outlets.
Illustrating the scale of its actions, Foreign Minister Mevlut Cavusoglu said on Wednesday his ministry had dismissed 23 percent of its career personnel over links to Gulen.
Erdogan has said some journalists helped nurture terrorists with their writing, and that the crackdown is needed to ensure stability in a NATO member bordering Syria, Iraq and Iran.
Critics say Erdogan has used the crackdown to muzzle dissent and increase his own power. The European Union, which Turkey aspires to join, has also criticized the crackdown.
"BLACK COMEDY"
The verdict came a day after another court threw out the conviction of a former Wall Street Journal reporter, annulling a verdict sentencing her to two years in prison in absentia on charges of carrying out propaganda for Kurdish militants.
That ruling coincided with signs that Ankara is seeking to revive ties with Western allies damaged in part by concerns about its human rights record in the wake of the crackdown. In one example, Turkey last month released a U.S. pastor after two years in prison who had been accused of links to Gulen.
Ayla Albayrak, a reporter with dual Turkish and Finnish citizenship, was sentenced last year over a 2015 story about clashes between Turkish security forces and Kurdistan Workers Party (PKK) militants in southeastern Turkey.
"The black comedy part of my life called 'a trial' finally ended. It's been exactly 3 years since the investigation started in Nov 2015 over a WSJ story," Albayrak wrote on Twitter.
After the 2015 collapse of a ceasefire, intense conflict erupted between the Turkish military and the PKK, designated a terrorist group by Turkey, the United States and EU.
The court dismissed the case on procedural grounds, citing statute of limitations, and did not rule on the substance of the charges, the Wall Street Journal said.
Turkey ranks 157th out of 180 countries in the 2018 World Press Freedom Index of Reporters Without Borders, which says 29 journalists are currently in prison in Turkey. Source


5 September 2018:

Ali Ünal unable to prepare defense statement due to illness, trial adjourned
 
Former Zaman columnist Ali Ünal, in pretrial detention for over two years on "coup" and "terrorism" charges, on 5 September appeared before a court in Uşak for the fifth hearing of his trial. P24 monitored the hearing at the Uşak 2nd High Criminal Court.
 
A new prosecutor and a new chief judge have been appointed to the case. The new prosecutor reiterated the charges in the previous prosecutor's final opinion and requested that Ünal be sentenced to aggravated life imprisonment for "attempting to overthrow the constitutional order" as per Article 309/1 of the Turkish Penal Code.
 
Ünal then told the court that he has been unable to prepare his final defense statement due to health-related problems and requested for additional time. His lawyer Ayşe Sueda Ünal also told the court that Ali Ünal was referred to a hospital for suspected cancer symptoms. They lawyer also requested for additional time to work on the defense statement.
 
The chief judge agreed to grant additional time for the defense, but said the panel would proceed without hearing the final defense statement and announce its verdict in the event the defense is not ready by the next hearing, which is now set for 14 November 2018.

---

18 July 2018:

Court rules to keep Zaman journalist Ünal in jail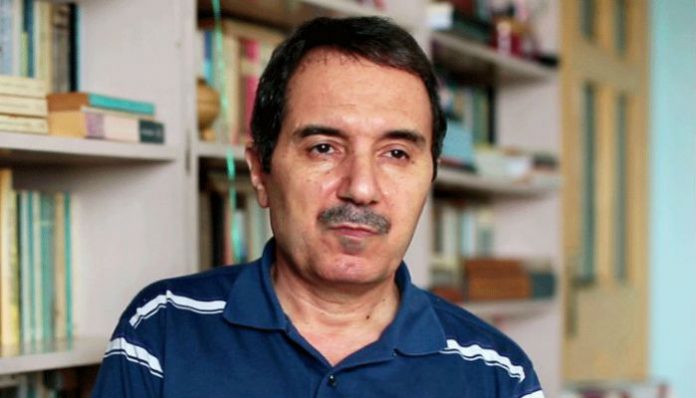 A high criminal court in the western Turkish province of Uşak has refused to release Ali Ünal, a theologian and former columnist for the now-closed Zaman daily, who has been behind bars for 23 months.
The fourth hearing in Ünal's trial was held at the Uşak 2nd High Criminal Court on Wednesday.
Ünal, who is incarcerated in a high-security prison in İzmir province, is accused of "attempting to overthrow the constitutional order," "establishing and managing an armed terrorist organization" and "being a membership in a terrorist organization" due to his links to the Gülen movement.
The Gülen movement is accused by the Turkish government of masterminding a failed coup attempt on July 15, 2016, although the movement strongly denies any involvement.
Ünal faces two consecutive life sentences in addition to a 29-and-a-half-year jail sentence.
During Wednesday's hearing, Nurettin Veren, an informant who had turned against Turkish-Islamic cleric Fethullah Gülen, whose views inspired the Gülen movement, was heard as a witness via the IT Voice and Image System (SEGBİS).
In his testimony, Veren accused Ünal of acting on orders from Gülen, being among the brain team of the Gülen movement and serving as a Gülen advisor.
Ünal's lawyer Ayşe Sueda Ünal objected to Veren's testifying to the court via SEGBİS, saying that witnesses should be present in court and that defense lawyers should have the right to ask them questions.
In his defense Ünal denied Veren's claims and accused him of lying.
Ünal said he had merely translated four of Gülen's books and was not his advisor and did not have any secret meetings with Gülen as claimed by Veren.
"I am standing trial because of my ideas. I just wrote columns," said Ünal.
The court ruled for the continuation of Ünal's pre-trial detention.
The trial was adjourned until Sept. 5.
Ünal was arrested in August 2016, and the first hearing of Ünal's trial was held on Jan. 4 during which Ünal delivered his defense and responded to accusations in the indictment relating to 17 of his columns in the Zaman daily. The journalist denied the charges and asked for his release. The court ruled for the continuation of the imprisonment of the journalist and asked for an examination of his mobile phone.
The Zaman daily, which was affiliated with the Gülen movement, was first unlawfully seized by the Turkish government on March 4, 2016 and then closed down by government decree in the aftermath of the failed coup attempt in July 2016.
Dozens of Zaman journalists have been jailed on coup charges since the coup attempt. Source
7 June 2018:

---
10 May 2018:
..........Also on May 10, Ali Ünal, another former Zaman columnist, appeared before a court in the western province of Uşak for the third hearing of a case where he faces aggravated life sentence and up to 29.5 years in prison on "coup" and "terrorism" charges. The Uşak 2nd High Criminal Court ordered the continuation of Ünal's detention on remand and adjourned the trial until July 18,  2018.
 
For a detailed report on the hearing, also monitored by P24, click


Former Zaman columnist Ali Ünal ordered to remain behind bars
Trial of Ünal, who faces aggravated life sentence on "coup" and "terrorism" charges, adjourned until 18 July
Former Zaman columnist Ali Ünal appeared before a court in the western province of Uşak at the third hearing of a case where he faces aggravated life sentence and up to 29,5 years in prison on "coup" and "terrorism" charges.
The Uşak 2nd High Criminal Court ordered the continuation of the imprisonment of Ünal and adjourned the trial until 18 July 2018 at the end of the hearing, held on 10 May. Ünal has been in pre-trial detention since August 2016.
The hearing, monitored by the P24 at the courtroom, began with the prosecutor's submission of additional evidence against Ünal, which consisted of two columns and a news story published in pro-government dailies Yeni Akit and Akşam.
Ünal's lawyer Ayşe Sueda Ünal requested Nurettin Veren, who penned the two Yeni Akit columns and Hasan Polat, a defendant in another case whose statement to the prosecutor was mentioned in the Akşam story, to testify before the court. In its interim decision announced at the end of the hearing, the court ruled that Veren and Polat would be interviewed as witnesses in a court near their place of residence and not have to attend the court session in Uşak.
The court also ruled to ask the Information and Communication Technologies Authority (BTK) again to determine the IMEI number of a phone that was seized when Ünal was arrested. The phone was later returned to Ünal's lawyer but, according to the lawyer, was lost when she moved her office. During the hearing, the presiding judge asked Ünal's lawyer about the IMEI number, too, but the lawyer protested, asking why the authorities did not get the number during the 16 months when they had the possession of the phone.
Ünal's statement
Ünal, who attended the hearing through video conferencing system SEGBİS from Buca Kırıklar High Security Prison in İzmir, objected to Veren's credibility as a witness, saying he was part of the Gülen movement [now called the Fethullahist Terrorist Organization (FETÖ) and accused of masterminding the 15 July 2016 coup attempt by the authorities] for 30 years and he turned hostile against him after he had refused to support him as a witness in a lawsuit against Fethullah Gülen.
Ünal also responded to accusations against him, saying he was charged on the basis of 17 articles cited in the indictment but that 11 of them were published in 2011 and 2012 and had nothing to do with the charges.
Ünal said the government had acted together with the Gülen movement until 17 December 2013, when the news of a corruption investigation targeting businessmen and politicians close to the government broke out, and that the pro-government media had also strongly supported the group until that date. "It is unacceptable that such massive support from the government is left aside but I am put on trial for attempted coup by writing columns once a week," he said.
"One of the biggest supporters of the group of which I am now accused of being a mastermind was the government," he said. Ünal also denied accusations that he had supported Ergenekon and Balyoz alleged coup plot trials, saying there is not a single column where he clearly spoke in favor of these trials. "The biggest defender of these trials was Recep Tayyip Erdoğan and this is very well known by the public," he said.
"It is said that this is a terrorist organization that existed for 50 years and that it plotted a coup. Then the politicians, ministers who supported it for 50 years should all be put on trial," said Ünal, adding: "It is claimed that I knew about the coup attempt five years before it happened and that I guided it with my columns. Then why weren't there any investigations against me during those five years?"
Ünal also said that he was accused on the basis of "vague statements," adding that there was no document proving that he received instructions from FETÖ and no solid evidence that neccesiated the continuation of his detention. Source

5 January 2018:

Former columnist of the now-defunct Zaman columnist Ali Unal was denied a request to be tried without arrest although he has already spent 17 months under arrest pending trial.
On Thursday, Unal appeared before an Usak court as part of the first hearing of his case in which the columnist faces 2 aggravated life sentence plus 29.5 years in jail on charges of "attempt to destroy Constitutional order, establish and lead a terror group, being a member of a terror group."
Detained in Usak's Esme district on Aug 11, 2016, Unal was put under pretrial detention 5 days later. Under arrest since then, Unal said during his first hearing: "I am 63 years old. I wrote more than 90 books, 30 of which were translated into different languages. I don't know why I am in jail."
Meanwhile, Unal's brother Mustafa who was also detained along with the columnist brother last year was released Thursday. Mustafa is, too, accused of membership to a terrorist organization. Zaman was earlier closed due to its links to the Gulen movement, which the government accuses of masterminding the July 15, 2016 coup attempt and considers a terrorist organization. The movement denies coup and terror charges, asking the government about concrete evidence to back up its accusations.
---
Police detained Ali Ünal, a former columnist and lead writer for the shuttered daily newspaper Zaman, at his house in the western province of Uşak on August 14, 2016, as part of a sweeping purge of suspected followers of exiled preacher Fethullah Gülen, according to press reports. The government accuses Gülen of maintaining a terrorist organization and "parallel state structure" (or FETÖ/PDY, as the government calls it) within Turkey that it blames for orchestrating a failed military coup on July 15, 2016.
Authorities transferred Ünal to a detention facility in Istanbul on August 15, 2016, CNN Turk reported, and a court in Istanbul arraigned the journalist the following day on accusations of "being a member of an armed terrorist organization," "aiding a [terrorist] organization," and "making propaganda for a [terrorist] organization," according to press reports, which did not identify the name of the detention center where he was held.
A court in March 2016 ordered the government to appoint trustees to manage Feza Media Group, which formerly published Zaman, saying the company had links to FETÖ/PDY. The government then used emergency powers it assumed after the failed July 2016 coup attempt to order the newspaper closed by decree. Police have arrested dozens of former Zaman journalists on terrorism charges, citing their former employment at the newspaper as evidence.
In July 2017, the state-run Anadolu News Agency reported that said prosecutors presented a 228-page indictment against Ünal to the 2nd Uşak Court of Serious Crimes. The indictment did not specify the exact charges but said that authorities recognized Ünal as a leader of FETÖ. If convicted, the journalist could be sentenced to two life sentences without the possibility of parole plus a further 29 and a half years.
Anadolu reported that the indictment described Ünal, as head writer for Zaman, and claimed he was "managing the media operations of FETÖ" to manipulate the public.
Anadolu reported that the indictment claimed that Ünal was allegedly close to and in direct contact with Gülen; had traveled abroad 46 times and met with Gülen on most trips; and translated some of Gülen's books. It did not specify the timeframe for the alleged travel and meetings. The indictment added that Ünal had an app called Kakoa Talk, which is similar to Bylock, the encrypted communication app that authorities claim is evidence of FETÖ membership. Ünal also had an account at Bank Asya, which the government also claims is evidence of FETÖ membership.
In late 2017, CPJ was unable to find contact details for a legal representative for Ünal. CPJ could not determine in which prison Ünal was held.
This page is licensed under Attribution NonCommercial NoDerivatives 4.0 International (CC BY-NC-ND 4.0)