The new Turkey
Said Sefa
27-Oct-2018 17:16
24 October 2018:
The court also ruled for the continuation of their arrest.
The court board of the İstanbul 25th Heavy Penal Court had previously ruled that the files of fugitive defendants Bülent Ceyhan and Said Sefa shall be separated since the arrest warrants issued against them had not been executed. The board also ruled that Muhterem Tanık shall be acquitted of the charge of "being a member of an armed terrorist organization".
In the verdict of the İstanbul Regional Court of Justice, it was stated that the evidence in the case file was sound and sufficient for conviction and the ruling of the local court complied with the law.
As part of this lawsuit, journalists were arrested again shortly after a verdict of release was issued for them.

---
6 February 2018:

An İstanbul court on Tuesday decided to release a jailed journalist for medical reasons in the latest hearing of a trial in which 29 journalists face coup and terror charges over alleged links to the faith-based Gülen movement, which is accused by Turkish authorities of orchestrating a failed coup in July 2016.
In Tuesday's hearing at the İstanbul 25th High Criminal Court, the court decided for the release of journalist Halil İbrahim Balta, who has been experiencing serious health problems. Balta was a journalist at the now-closed Zaman daily, which was closed down by the government in the aftermath of the coup attempt due to its links to the Gülen movement.
Some of the 29 journalists on trial have been released on their own recognizance, while two of them, Said Sefa and Bülent Ceyhan, are at large. Some 10 journalists are in pretrial detention, and the court on Tuesday ruled for the continuation of their arrest.

---
19 January 2017: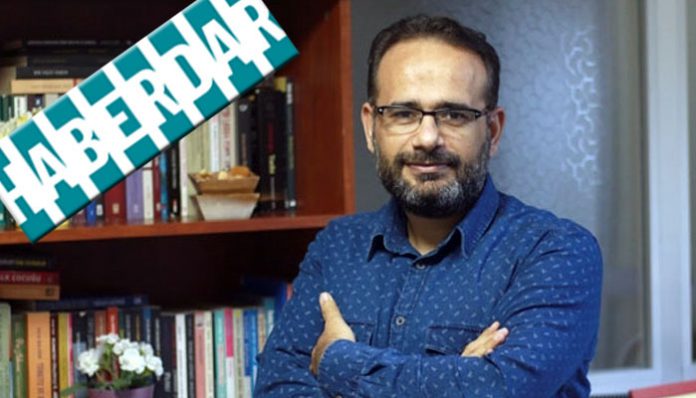 An indictment prepared by an İstanbul public prosecutor is seeking aggravated life sentence and 15 years' jail time for the editor-in-chief of the Haberdar news portal.
According to the Diken news portal, Said Sefa, who is currently abroad, is accused of attempting a military coup and being a leader of an armed terrorist organization.
He is also accused of being the owner of a Twitter account known as "Fuat Avni," which has acted as a government whistleblower. Sefa denies any links to the Fuat Avni account.

---

25 July 2016:
Police detain at least four online news editors: reports
Istanbul police today detained Ahmet Memiş, Erkam Büyük, and Emre Koçali, all editors of the pro-Hizmet news website Haberdar, after the three turned themselves in upon hearing they were wanted by police, the daily newspaper Evrensel reported on its website today.
Said Sefa, the website's editor-in-chief, on Friday wrote on Twitter that police had gone to his house, but that he was not there. The opposition newspaper Cumhuriyet, citing Sefa's posts to Twitter, subsequently reported that police had on Friday detained İsa Siyi, another editor at the website, and that Sefa would turn himself in for interrogation. It is unclear whether police also detained Sefa on Friday. He has not posted anything to Twitter since, and Haberdar has not been updated since.

---
22 July 2016:

Police officers raided independent Haberdar news portal Editor-in-Chief Said Sefa's house as part of government crackdown, which was expanded after July 15's failed military coup attempt in Turkey, on independent media in Turkey.
"Unfortunately, claims that police officers raided my house are true. I was not detained. I will just go to the prosecutor's office to give my testimony," Sefa said on his Twitter account on Friday.
The journalist also said that a Haberdar editor, İsa Siyi, was detained although the reason behind the detention was not known.
Sefa added that Sedat Laçiner, an academic and columnist at the Haberdar news portal, is also still in custody.