The new Turkey
Aysenur Parildak.
Former court reporter based in the city for the shuttered daily Zaman
24-Jan-2019 15:54
| Medium: | Internet, Print |
| --- | --- |
| Charge: | Anti-state |
| Imprisoned: | 11 August 2016 |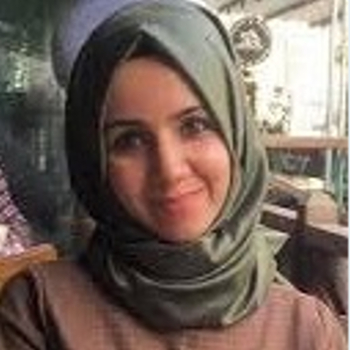 Ayşenur Parıldak, an editor for the now-closed Zaman newspaper, was detained on Aug. 3, 2016. She is suspected of being a follower of U.S.-based cleric Fethullah Gülen, who Turkey's government blames for the July 15, 2016 coup attempt. Parıldak was ordered arrested on charges of "being a member of a terrorist organisation" on Aug. 11, 2016.
At an Oct. 10, 2017 hearing, an Ankara court declined to order Parıldak's release from pre-trial detention, citing new evidence in the case. Parıldak - who is accused of being a user of "Bylock", a secretive, encrypted-communications application said to have been used by Gülen's followers - convicted to 7 years 6 months imprisonment.
In a letter sent from prison in October 2016, Parıldak alleged that she had been subjected to sexual violence in prison and placed in solitary confinement.**

---
17 August 2018:

Jailed Turkish journalist Parıldak says she wants to destroy perception of her as a 'criminal'
Turkish journalist Ayşenur Parıldak, a former Zaman daily reporter who was given seven years, six months in prison on charges of membership in a terrorist organization last November, has said in a letter from prison that she is most concerned about people's perception of her as a criminal and wants to destroy that perception, the Kronos news website reported on Friday.
Parıldak was given the jail sentence after she had been kept in pretrial detention since August 2016, shortly after a failed coup attempt in Turkey. The journalist, who was 27 years old when first arrested, was a court reporter for the Zaman daily based in Ankara.
Parıldak sent a letter to Sevinç Özarslan, another former Zaman reporter who now writes for Kronos, from Sincan Prison in Ankara, where she is incarcerated.
"I am still very afraid of being forgotten. I am afraid of people saying, 'She must have done something [wrong]; otherwise, she would not be held in prison for so long'… I am suffering in my prison cell. In the short term, I am not aiming to get out of here but to destroy this perception in people's minds," wrote the journalist.
Parıldak said there is only a portable WiFi device registered in her name that is cited as evidence against her and that the judiciary found her use of that device 41 times in one-and-a-half years to be sufficient evidence of terrorist organization membership.
"This was brought up six or seven months after my imprisonment. They [the judiciary] looked for evidence for six or seven months. I cannot cope with this evil…  I am exhausted. I just want a deep sleep that will heal me. A sleep from which I am not woken up with calls of 'It's time to be counted'."
Parıldak is accused of using the ByLock smartphone application, believed by Turkish authorities to be a communication tool among followers of the Gülen movement, which is accused by the Turkish government of being behind the failed coup.
The Zaman daily, for which Parıldak used to work, was affiliated with the Gülen movement.
Parıldak is also accused of being followed by an anonymous whistleblower on Twitter named Fuat Avni. The well-known user, who provided tips on corruption and unlawful government actions, was followed by over 2 million people and followed 180 people who are not being prosecuted on similar charges.
Parıldak, who started journalism as an intern at the now-closed-down liberal Taraf daily in 2011, also stands accused of this period of time since the prosecutor asserts that the Taraf daily worked for the interests of the Gülen movement, claimed by the government to be a terrorist organization. The daily was managed by Markar Esayan, currently a deputy from the ruling Justice and Development Party (AKP), who is free of any terrorism allegations, unlike Parıldak.
In her letter, the journalist says at the beginning of her imprisonment, she was given only one hour of access to fresh air, although it was later increased to four hours and then to eight.
Parıldak says she spends those eight hours with other inmates who are in solitary confinement like her and then spends the rest of the day alone in her six-square-meter prison cell.
The young journalist says she is offended by the many people she knows who do not write letters to express their support for her.
In her letter, Parıldak also wants Özarslan to put her in contact with famous French journalist Elise Lucet, who at the beginning of 2018 wrote a letter to the young journalist as part of a solidarity campaign.
Fourteen French journalists wrote letters to jailed journalists or journalists who were standing trial in Turkey while free on bail at the beginning of this year to express their support for them. Lucet wrote a letter to Parıldak.
"Ayşenur wanted me to find Lucet's address. She wants to thank her colleague. I reached Lucet's assistant and explained the situation, but no positive answer has come so far," wrote Özarslan.
Turkey is ranked 157th among 180 countries in the 2018 World Press Freedom Index released by Reporters Without Borders (RSF). If Turkey falls two more places, it will make it to the list of countries on the blacklist, which have the poorest record in press freedom.
Turkey is the biggest jailer of journalists in the world. The most recent figures documented by SCF show that 237 journalists and media workers were in jail as of August 15, 2018, most in pretrial detention. Of those in prison 169 were under arrest pending trial while only 68 journalists have been convicted and are serving their time. Detention warrants are outstanding for 145 journalists who are living in exile or remain at large in Turkey.
Detaining tens of thousands of people over alleged links to the Gülen movement, the government also closed down some 200 media outlets, including Kurdish news agencies and newspapers, after a coup attempt in Turkey on July 15, 2016. (SCF with turkishminute.com) Source

22 November 2017:
Journalists sentenced
An Ankara court on November 22 sentenced Ayşenur Parıldak, a former court reporter for the shuttered daily Zaman, seven years and six months in prison for "being a member of an armed terrorist organization," the online newspaper Diken reported.
The journalist has repeatedly denied the charge. "My only crime is having worked at the Zaman newspaper. I wish I hadn't," she said during the sentencing hearing.
Parıldak has appealed the court's verdict. She will remain in prison during the appeal process, Diken reported.

---
3 May 2017:

Court reporter released, immediately rearrested
Authorities yesterday released Ayşenur Parıldak, the jailed former court reporter for the shuttered daily newspaper Zaman, but immediately re-arrested her, the news website Bianet reported. She has been jailed since August 3, 2016.
Ankara's 14th Court for Serious Crimes--which is trying Parıldak on terrorism charges based on the allegation she is a follower of Fethullah Gülen, whom the government accuses of maintaining a terrorist and parallel state structure within Turkey that it claims orchestrated a July 2016 failed military coup--yesterday released the reporter on probation banned her from foreign travel.
According to a report from the state Anadolu News Agency, Turkey's Information and Communication Technologies Authority (BTK) sent the court "new evidence" about Parıldak's mobile phone use after the court's decision, which led the court to order her arrest again, based on a "change of evidence." Parıldak claimed she was subjected to physical and sexual assault in custody, according to press reports.
---

A court in Ankara on August 11, 2016, ordered Ayşenur Parıldak, a former court reporter based in the city for the shuttered daily Zaman, jailed pending trial, according to the state-run Anadolu Agency (AA). In December 2016, prosecutors asked a court to indict Parıldak on the charge of "being a member of a [terrorist] organization."
News reports differed as to the date police detained the journalist. The pro-government news website En Son Haber reported that police detained Parıldak on August 6, 2016. The pro-opposition daily Cumhuriyet reported the date as August 3.
Parıldak's lawyer told CPJ he would email copies of the court documents from the journalist's case, but as of late 2017, CPJ had not received them.
An Ankara court on November 22 sentenced Parıldak to seven years and six months in prison for "being a member of an armed terrorist organization," the online newspaper Diken reported.
"My only crime is having worked at the Zaman newspaper. I wish I hadn't," she said during the hearing. The journalist has appealed the verdict, according to reports.
In a letter that Parıldak sent to Cumhuriyet from prison, which the newspaper published on October 4, 2016, Parıldak said that police questioned her about her employment at Zaman, and about her activity on Twitter. Parıldak said she had been unemployed since government-appointed trustees took control of Zaman. She added that police told her that an informant warned them that she planned to escape the country
A March 2016 court order placed the Feza Media Group, which owned Zaman and several other media outlets, under the trusteeship of figures appointed by the government on the grounds that it was linked to followers of exiled preacher Fethullah Gülen. The government accuses Gülen of maintaining a terrorist organization and parallel state structure within Turkey that it blames for orchestrating a failed military coup attempt on July 15, 2016. The government used emergency powers it assumed after that coup attempt to order Zamanclosed by government decree, and CPJ research shows that police have charged other Zamanjournalists with terrorism-related offenses because of their work for the newspaper, which the government considered a mouthpiece for the Gülenist network.
In her letter to Cumhuriyet, Parıldak alleged that jailors beat and sexually harassed her and other female inmates. "I was questioned for eight days, day and night. [The police] were drunk as they were questioning me, and they were not afraid to say so openly," she wrote.
Parıldak said she had spent 20 days sharing a cell with other prisoners, before being moved to a smaller cell. "It means solitary confinement," she wrote. "I fear I will be forgotten here."
According to an October 6, 2016, En Son Haber report, the Justice Ministry denied the journalist's claims. The ministry told En Son Haber that the journalist was in a cell with two other inmates, and that she had not been beaten or harassed.
A court on May 2, 2016 ordered Parıldak to be released during the trial but the order was overturned when prosecutors presented more evidence to the court based on the journalist's phone records, according to reports.
At a hearing on October 10, 2017, Parıldak said that one of the phone lines cited in the evidence was a business phone provided to her by Zaman. The court sent memos to the police, the telecommunications department and the Ankara Prosecutor's Office after the hearing, demanding more data on her mobile phone use and her alleged use of the Bylock app, according to news reports. Authorities claim that members of the Gülen network used the app in an attempt to communicate securely.
Parıldak denied that she had the Bylock app or that she wrote some of the tweets cited in her case, according to news reports.
En Son Haber reported that Parıldak was at Ankara Women's Prison.
This page is licensed under Attribution NonCommercial NoDerivatives 4.0 International (CC BY-NC-ND 4.0)