The new Turkey
Yasir Kaya.
Former news editor for Fenerbahçe TV
24-Jan-2019 12:59
| Medium: | Radio, Television |
| --- | --- |
| Charge: | Anti-state |
| Imprisoned: | 12 August 2017 |

6 November 2018: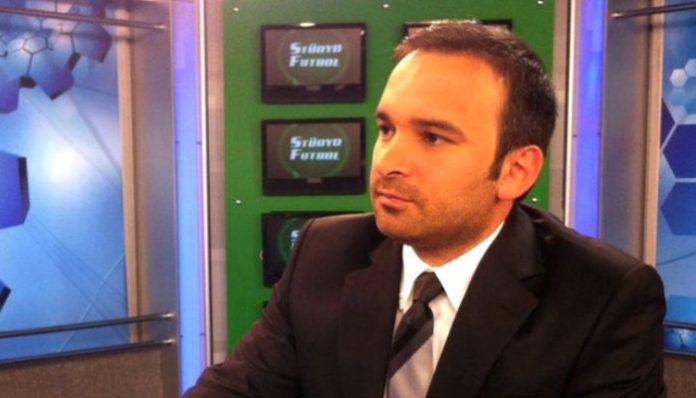 Sports presenter Yasir Kaya has been handed down a prison sentence of six years, three months on charges of membership in a terrorist organization due to his alleged links to the Gülen movement, the Anadolu news agency reported.
Kaya, who used to work for TV stations such as CNN Türk and FB TV, was arrested in August 2017 as part of an investigation overseen by the İstanbul Chief Public Prosecutor's Office into the Gülen movement, which is accused by the Turkish government of masterminding a failed coup attempt on July 15, 2016. The movement strongly denies any involvement in the abortive putsch.
Kaya was released pending trial in March 2018. He was facing a jail sentence of between seven-and-a-half- and 15 years on charges of being terrorist organization membership.
In the latest hearing of his trial at the İstanbul 32nd High Criminal Court on Monday, Kaya denied the terrorism charges. The court handed down a prison sentence of seven years, six months to him but the sentence was later reduced to six years, three months due to good behavior during the hearings.

---

Istanbul police on August 12, 2017, detained Yasir Kaya, the former news editor for Fenerbahçe TV, a sports channel that shares its name with a sports club, the daily Cumhuriyet reported.
Kaya was one of 35 journalists and media workers whose arrest a Turkish court mandated the week before as part of a sweeping purge of suspected followers of exiled preacher Fethullah Gülen, according to reports. The Turkish government accuses Gülen of maintaining a terrorist organization and "parallel state structure" (FETÖ/PDY, as the government calls it) within Turkey and alleges that it masterminded a failed July 2016 military coup.
Kaya's arrest is part of an investigation into journalists and others who allegedly used the Bylock app, according to press reports. Authorities allege that use of the encrypted messaging app is proof of FETÖ/PDY membership.
Turkey issued arrest warrants for 35 journalists and media workers. Of those, nine were ordered to be jailed pending trial and as of late 2017, two were released under house arrest, according to news reports.
As of late 2017, no court date had been scheduled. CPJ was unable to find details of a lawyer who could provide further information on the case, or to review a copy of the indictment.*
This page is licensed under Attribution NonCommercial NoDerivatives 4.0 International (CC BY-NC-ND 4.0)