The new Turkey
Kazım Güleçyüz.

Editor-in-chief of Yeni Asya daily
Last update: 26-Apr-2020
23 January 2020:

Yeni Asya executives convicted of "propaganda"
The third hearing in a trial where Yeni Asya newspaper's Editor-in-Chief Kazım Güleçyüz and responsible Managing Editor İbrahim Özdabak were charged with "terrorism propaganda" took place on 23 January 2020 at the 29. High Criminal Court of Istanbul. Both journalists were accused over reports and articles published in the newspaper as well as several social media posts.
Issuing its verdict at the end of the hearing, the court sentenced Güleçyüz to 1 year and 8 months and Özdabak to 1 year, 6 months and 22 days in prison.

---
8 February 2019: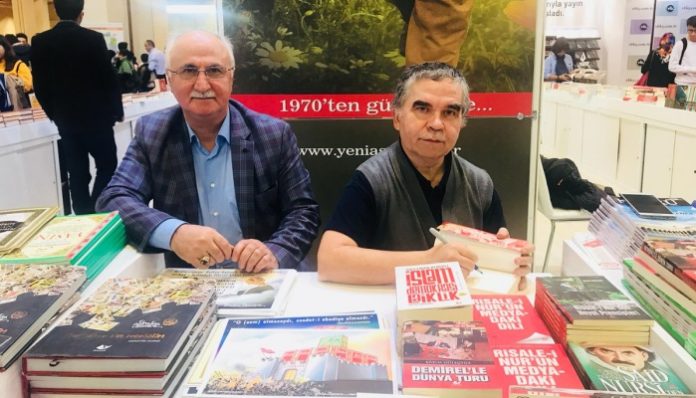 Kazım Güleçyüz, the editor-in-chief of the critical Yeni Asya daily, and the paper's cartoonist, İbrahim Özdabak, will stand trial on terrorism charges due to their social media posts and cartoons, the Kronos news website reported on Thursday.
The two journalists were indicted by a prosecutor on charges of spreading terrorist propaganda.
The first hearing of the journalists' trial will be held on May 2 before the İstanbul 29th High Criminal Court.
The indictment cites tweets from Güleçyüz and cartoons from Özdabak as terrorist propaganda.
In his tweets that made their way into the indictment, Güleçyüz questions the suspicious elements in a failed coup in Turkey on July 15, 2016 following which the ruling Justice and Development Party (AKP) launched a massive crackdown on its critics, in particular the Gülen movement.
The AKP government accuses the movement of masterminding the failed coup, although the movement strongly denies any involvement.
In one tweet, Güleçyüz says, "In a coup attempt that lasted for hours, the putschists do nothing to the pro-government TV stations and allow them to 'heroically' resist the coup."
"Nobody with a conscience can accept the July 15 anti-coup fight being turned into a massacre of innocent people who had nothing to do with the coup or terrorism," Güleçyüz says in another tweet.