The new Turkey
Abdurrahman Gök.

Mezopotamya News Agency journalist
28-Oct-2018 12:55

15 October 2018:

5 Journalists Detained in Diyarbakır Released.
Journalists Abdurrahman Gök, Lezgin Akdeniz, Cihan Ölmez, Esra Solin Dal and Semiha Alankuş, who were taken into custody in Diyarbakır on October 9 and referred to courthouse, have been released.

Journalists Abdurrahman Gök, Lezgin Akdeniz, Cihan Ölmez, Esra Solin Dal and Semiha Alankuş, who were detained in house raids conducted as part of a Diyarbakır-based operation launched in eight provinces on October 9, have been released after giving their depositions at the courthouse.

---
9 October 2018: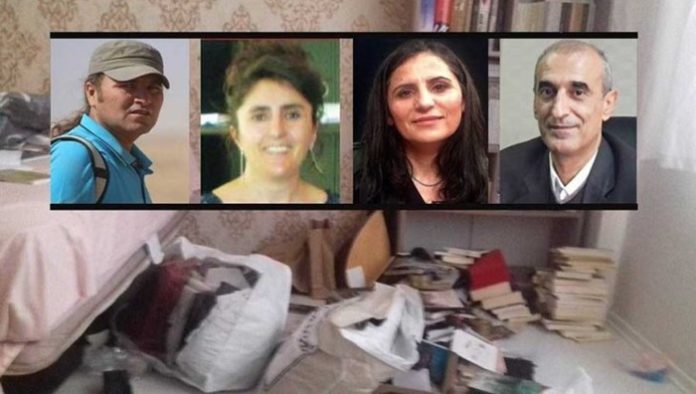 The Diyarbakır Chief Public Prosecutor's Office on Tuesday issued detention warrants for 151 people including journalists in operations targeting the outlawed Kurdistan Workers' Party (PKK) and its umbrella organization, the Kurdistan Communities Union (KCK), news website Gazete Duvar reported.

According to the report, 90 people including journalists Abdurrahman Gök, Esra Solin Dal, Kibriye Evren, Semiha Alankuş and pro-Kurdish Peoples' Democratic Party (HDP) and Democratic Regions Party (DBP) members in early morning operations in 9 provinces across Turkey. Over 300 HDP members have been detained in a week, report said.
The Turkish Interior Ministry on Friday announced that 88 people have been detained in operations targeting the PKK and KCK.
New operations came two days after Turkish President Recep Tayyip Erdoğan said he would appoint trusties to municipalities in which anyone linked with the PKK is elected as mayor in local elections in March 2019.

---
20 April 2017:

Police raid editor's house

Police also raided the home of Abdurrahman Gök, an editor for Dihaber in Turkey's southeastern province of Diyarbakır, his employer reported today. Gök was not home at the time, the website reported. Police told his housemate that the journalist was under investigation in Ankara, and that he should turn himself in for questioning, according to the report, which also said that police trashed the house for one and a half hours, confiscated four books, a magazine, and two unused cell phones. Gök is the journalist who documented the police shooting of university student Kemal Kurkut in March.