The new Turkey


Barış Ceyhan


Özgürlükçü Demokrasi employee

.
24-Jan-2019 10:22
Case description
Barış Ceyhan, an Özgürlükçü Demokrasi newspaper employee, was arrested on January 31, 2018 over his posts on social media regarding Turkey's military operation to Afrin, Syria. Ceyhan is being accused of "spreading propaganda for a terror organisation" and "inciting the people to hatred and animosity". He is currently imprisoned at Sincan Prison in Ankara. *

---
6 September 2018:

Journalists stand trial for covering Turkey's military operation on Afrin
 
A trial in which 12 defendants, including journalists Sibel Hürtaş, Hayri Demir and Barış Ceyhan, face criminal charges on account of their social media posts got under way on 6 September in Ankara.
 
In addition to P24, representatives from Turkish Journalists Union (TGS), Contemporary Journalists' Association (ÇGD), Reporters Without Borders (RSF) and Human Rights Association (İHD) monitored the hearing at the 15th High Criminal Court of Ankara.
 
The defendants are indicted for "conducting propaganda for a terrorist organization" and "inciting the public to hatred and animosity" on account of social media posts featuring links to news coverage of Turkey's military operation on the Syrian town of Afrin.
 
Ceyhan, a former employee of the shuttered Özgürlükçü Demokrasi, addressed the court via SEGBİS during the hearing, while the rest of the defendants and their lawyers were in attendance at the courtroom.
 
Ceyhan told the court that he was subjected to ill-treatment and was also placed in a solitary confinement cell for 17 days when he was first detained. Ceyhan and the other defendants rejected the accusations and said the accusations in the indictment were baseless.
 
The defense lawyers also told the court that they were not allowed access to the file during the investigation.
 
Following the completion of defense statements, the prosecutor requested that all three defendants in pretrial detention be released under judicial control measures on account of the time they spent in detention.
 
In its interim ruling at the end of the hearing, the court ruled to release all three defendants in pretrial detention, including Ceyhan, who had been in jail for nine months. The next hearing is scheduled for 22 November 2018.

---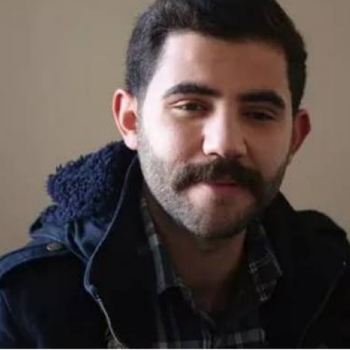 31 Januart 2018:

Journalists arrested

Turkish police detained Barış Ceyhan, an employee of the pro-Kurdish daily Özgürlükçü Demokrasi, after he made critical remarks on social media about Turkey's incursion into Syria, Özgürlükçü Demokrasi reported on January 31.
An Istanbul court then formally arrested Ceyhan on accusations of "making propaganda for a [terrorist] organization," and "provoking the people into animosity and hatred," his employer reported.*
---
25 July 2016:

At least 48 journalists detained in one week

Police in Turkey detained at least 48 journalists in the past week, according to the independent news website P24 and the Twitter account of Ben Gazeteciyim, a volunteer association of Turkish journalists formed to show solidarity with their threatened colleagues. At the time of publication, 21 of those detained were at Istanbul's Çağlayan Courthouse being interrogated by prosecutors and waiting to see a judge. Eren Şener, lawyer for journalists Bülent Mumay and Arda Akın, told the news website Bianet that prosecutors had asked his clients about their activity on Twitter, news stories they had written, and whether they viewed the Hizmet movement, which the Turkish government accuses of orchestrating a failed military coup on July 15 that left more than 200 people dead, as a terrorist organization.
According to P24 and Ben Gazeteciyim, the 21 people at Çağlayan Courthouse at the time of publication were:
Habip Güler
Cemal Azmi Kalyoncu
Emre Soncan
Seyit Kılıç
Mehmed Gündem

Cihan Acar
---