The new Turkey
Abdullah Bozkurt
13-Nov-2018 17:43
Although Bozkurt's history spans decades, his personal story first began to intertwine with that of Erdoğan in early 2016 when Today's Zaman — the English language outlet of the Zaman media group —  was "unlawfully seized" on March 4 and an AKP-appointed administrator was put in charge.

Following the takeover by state censors, Bozkurt was the first one fired from the office in Ankara by government caretakers who took over both the corporate and editorial management and unashamedly turned it into a mouthpiece for the government.

31 October 2018:
Karşı newspaper trial gets under way after two files merged


The "Karşı newspaper trial," where 12 defendants, including the former publisher of the shuttered daily, Turan Ababey, and the newspaper's former employees, including its one-time editor in chief Eren Erdem, stand accused of various criminal charges on account of their work at the newspaper, got under way on 31 October in Istanbul. At the end of the three-day hearing, the court ruled for the continuation of Eren Erdem's detention.

Erdem, a former CHP MP, was jailed pending trial in June on accusations stemming from his time as Karşı editor in chief as part of the case overseen by the 35th High Criminal Court of Istanbul. Erdem is charged with "knowingly and willingly aiding an armed terrorist organization without being part of its hierarchical structure," "revealing the identity of a secret witness" and "violating the confidentiality of an investigation."

The 23rd High Criminal Court of Istanbul, which later accepted an indictment into the publisher and employees of Karşı, ruled to merge the case file with the file before the 35th High Criminal Court against Erdem. An appellate court later ruled that the 23rd High Criminal Court should have jurisdiction over the merged case.

The indictment for the merged case file seeks up to 15 years of imprisonment for Alaaddin Akkaşoğlu, the owner of the newspaper's website, karşıgazete.com, and a partner of the shuttered Akis Publications; karşıgazete.com chief editor Mehmet Aydoğmuş; Our Kala, who is purported to be the owner of the Twitter account "@Fedakarkisi"; Murat Kazancı, the news director for the hardcopy; and Emrah Direk, on the charge of "membership in an armed terrorist organization." Also indicted is Kutlu Esendemir, the newspaper's general coordinator, for "knowingly and willingly aiding an armed terrorist organization without being its member." He also faces 15 years in prison.

The indictment also seeks up to 18 years in prison each for Karşı reporter Ufuk Emin Köroğlu and former editor in chief of the shuttered Millet daily, Değer Özergün, on charges of "membership in an armed terrorist organization" and "disclosing the identities of public officials who have taken part in the fight against terrorism."

The prosecution did not seek jail terms for Ababey, reporter Emre Erciş, and responsible managing editor Mehmet Bozkurt, who are charged with "knowingly and willingly aiding an armed terrorist organization without being its member." Instead the prosecution asked that they benefit from effective remorse.

The 23rd High Criminal Court had also issued arrest warrants for five of the suspects: Alaaddin Akkaşoğlu, Değer Özergün, Mehmet Aydoğmuş, Murat Kazancı and Onur Kala, who are accused in the indictment of using ByLock, an encrypted messaging app purported to be exclusively used by the members of the Fethullah Gülen network, which the government accuses of being the perpetrators behind the 2016 coup attempt.

The first hearing after the merging of the files took place over three days in Silivri. Eren Erdem, Turan Ababey, Emre Erciş, Mehmet Bozkurt and Kutlu Esendemir as well as defense lawyers were in attendance at the court.

Erdem gave his defense statement on the first day of the hearing, responding to the accusations against him.

Onur Kala, who was recently arrested, also addressed the court for his defense statement via the courtroom video-conferencing system SEGBİS from the Istanbul Courthouse in Çağlayan. He denied the accusations.

After the completion of the defense statements, the prosecutor requested continued detention for Erdem on grounds that "the collection of evidence was ongoing" and that there was "strong suspicion of crime." The prosecution also asked that Onur Kala be jailed pending trial and that the case file against Alaaddin Akkaşoğlu be separated.

Announcing its interim ruling on the last day of the hearing, 2 November, the court ruled to keep Erdem behind bars, and jailed Kala pending trial, as well as separating Akkaşoğlu's file. The court also ruled to await the execution of arrest warrants against Ufuk Emin Köroğlu, Emrah Direk, Değer Özergün, Mehmet Aydoğmuş and Murat Kazancı and set 7, 8, 9, 10, 11 January 2019 as the dates for the next hearing.

The investigation into Karşı was launched on grounds that the newspaper had revealed leaked tapes as part of the graft probes targeting the government in 2013, publicly known as "17-25 December." Source

1 September 2018:
One-Time Top Turkish Journalist on the Coup, the Repression, and Turkey's Future
ANKARA, TURKEY — With most of the Turkish media controlled by President Recep Tayyip Erdoğan and his Justice and Development Party (AKP), it is hard for many people to fully understand the internal politics of Turkey. One way to break through this is by listening to Turkey's exiled journalists like Abdullah Bozkurt.
In 2016, Turkey was shaken in the late hours of the night of July 15th by a coup attempt against President Erdoğan. While the coup — allegedly carried out by elements in the military and police loyal to exiled Turkish cleric Fethullah Gulen — failed to remove Erdoğan, even after the alleged perpetrators were caught, Ankara embarked on a mission to rout any remaining elements of resistance.
Following the coup, Erdoğan issued a state-of-emergency decree that lasted for just over two years and finally ended just last month. During this period, over 170,000 alleged members of the newly-criminalized Gulen organization lost their jobs, and at least 80,000 Turkish citizens spent time in police custody.
Beyond the police and military officials directly involved in the coup attempt, Erdoğan and the ruling AKP also targeted other groups of ideological enemies, including Turkish citizens holding positions ranging from judges and prosecutors to school administrators and teachers.
There was one other target of Erdoğan, a target common among all leaders who seek total control of their countries: the press.
Erdoğan began moving against the press even before the coup, and one man who knows this all too well is Abdullah Bozkurt, an early target of AKP censorship who spoke to MintPress to explain how Erdoğan's imperial presidency came to be and what may come next. 
Abdullah Bozkurt's escape from Turkey
To better understand what makes Bozkurt a unique source for information on the political situation in Turkey, it is important to know his history as a veteran journalist who worked for over 20 years as a reporter, editor, bureau chief and publisher in various media outlets.
Although Bozkurt's history spans decades, his personal story first began to intertwine with that of Erdoğan in early 2016 when Today's Zaman — the English language outlet of the Zaman media group —  was "unlawfully seized" on March 4 and an AKP-appointed administrator was put in charge. Following the takeover by state censors, Bozkurt was the first one fired from the office in Ankara by government caretakers who took over both the corporate and editorial management and unashamedly turned it into a mouthpiece for the government.
#Turkey: Police in our #Zaman building pic.twitter.com/cICGmMnfQp

— Abdullah Bozkurt (@abdbozkurt) March 4, 2016
But this didn't stop Bozkurt, who says that "although the takeover was a setback for journalism in Turkey, I did not give up." Bozkurt went on to set up his own news outlet, Muhabir (Reporter), in Ankara in May of 2016 with about a dozen of his colleagues, and continued to keep writing and publishing.
Unfortunately for Bozkurt, his experience running his own media outlet was short-lived when less than two later, everything would change following the failed coup.
The coup was a pivotal moment in Turkish politics, a fact Bozkurt realized immediately, although he admits he may not have grasped how far Erdoğan's retaliation would go, saying:
I was vacationing in my hometown Bandirma, a seaside city on the west of Istanbul, during the failed coup bid and actually fixing the shed, a project long overdue, in the backyard of my mother's house when my wife told me about the news she saw on TV. I immediately called my reporters in Ankara to understand what is going on and told them to continue to report what was unfolding as best as they can under the circumstances. I came back to my office in Ankara several days later to assess the situation with my colleagues. Even at that point, I was not thinking of leaving my beloved country."
Things began to change shortly after Bozkurt returned to Ankara, however, when, according to Bozkurt, "the AKP issued a list of some 180 media outlets that were summarily shut down by the government decree in July 2016 under the pretext of battling against the coup," including his own Muhabir. It was after this that it became clear to Bozkurt that things were going from bad to worse in Turkey — confirmed, according to Bozkurt, "when the government issued arrest warrants for over 40 journalists on a single day in late July" — which led to the journalist making one of the hardest choices of his life:
I decided that it is no longer safe for me to stay in Turkey. Some of these names in the police custody I knew personally and some from the by-lines of breaking stories I read in the newspapers. It was a rush decision to shift out of Turkey. I just got to the airport in Istanbul and managed to get a plane on Lufthansa en route to Stockholm with a connection flight in Germany. I was not sure I would clear the immigration and checkpoint at the airport, as some of my colleagues were detained there on the spot as they try to get out. I guess I was lucky and got out in the nick of time. The day after I left the country, my office in Ankara was raided and now I'm facing outstanding arrest warrant against me for my critical writings [concerning] the Erdoğan government."
While Bozkurt is lucky to have escaped arrest in Turkey, he says, "things dramatically went from bad to worse, as the number of jailed journalists has increased as well as the shuttered media outlets," which now number in the hundreds.
Bozkurt believes this was very intentional on the part of the AKP, he speculates that "the failed coup bid was a false flag operation by Erdoğan in coordination with his intel and defense chiefs." While he does acknowledge there was "growing resentment in the military" at the time "that could have very well morphed into a real coup," he doesn't believe the official story for a few reasons:
The limited mobilization and the number of generals involved in actions suggest it was not a real coup at all and definitely not one in the command chain unlike previous successful coups. The timing, like doing it in prime time, blocking traffic one-way on the bridge, and attacking the Parliament had no operational purposes other than inflaming the public fury against the military. Erdoğan gave four conflicting accounts on when he learned first about the attempt. The government immediately got a gag order on the media coverage of coup probes when some damaging testimonies from suspects made it to the press. It also prevented key witnesses from appearing and testifying before the parliamentary commission set up to investigate events."
Following his flight from Turkey, Bozkurt ended up in Stockholm, where he thought he could "hunker down" temporarily until he could return to Turkey "when all the noise settles down, chaos fades away and things calm down."
But the noise and chaos never did die down and Bozkurt ended up setting up shop in Sweden where he now leads the Stockholm Center for Freedom, an NGO where, as  Bozkurt puts it, "journalist colleagues and [himself] set up to track rights violations in Turkey, monitor court cases of journalists and document wrongdoings with a view of creating a record for a future accountability when the rule of law hopefully comes back to Turkey one day."
Until then, Bozkurt has pledged to keep up his mission in exile, which poses dangers of its own when one's opponent is Erdoğan.
 The long arm of the AKP
While the "Erdoğan government silences critical, independent and opposition journalists by jailing them at home," there is a separate set of dangers for critics of Turkey who flee to Europe.
As many Turkish expats can attest, once you have been accused of being an enemy of the AKP, the government will attempt to bring you back to Turkey. These extraditions range anywhere from legitimate legal processes, through Interpol and other law enforcement agencies, to kidnappings in even the most remote corners of the world — such as the most recent attempt in Mongolia. Turkey has even taken to sending intelligence agents to allied countries where Turks commonly seek asylum, such as Germany, to infiltrate local immigration systems.
Luckily for Bozkurt, he has remained safe from these brazen tactics, but that doesn't mean he has been exempt from "various other forms" of intimidation by the Erdoğan government, as he described:
One is with threats of doing harm to relatives back in Turkey. In my case, the police detained my 80-year-old mother who lives alone in Turkey and ransacked her place on my account. She was released after a day-long interrogation, but threats still persist."
Beyond harassing his family, Bozkurt said, he is also subject to "routine threats from Erdoğan's thugs all the time" including "from pro-Erdoğan people in the Turkish diaspora community in Sweden."
Bozkurt is also publicly demonized by "the government propagandists" who replaced the real journalists in Turkey, who "openly call [for Bozkurt's] assassination by Turkish intelligence on public TV programs," which Bozkurt says is a result of his reporting that has "been exposing the clandestine and unlawful activities of the Turkish intelligence." This assault by the media even includes "official government news agencies," which "float [Bozkurt's] picture in a wanted poster … Wild West style … on [their] homepage and social media accounts from time to time, calling me a terrorist and fugitive."
Apparently I'm 'wanted fugitive' & 'terrorist' per this Wild West poster run by #Erdogan's mouthpiece Anadolu, gov't news agency in #Turkey. pic.twitter.com/miRVbqiEyO

— Abdullah Bozkurt (@abdbozkurt) July 15, 2017
"The goal" of all this, according to Bozkurt "is to silence you, even in exile," because it is the only place the AKP doesn't control the media. Bozkurt said of the current media situation in Turkey:
There is effectively no independent media left in Turkey. Many were taken over by the government and some bought off by Erdoğan family and business associates. Most were forced to toe the line with the government narrative and you can easily see almost identical headlines in most of them every day that often feature Erdoğan's remarks from a day earlier. The coverage, angle, narrative and even the words they use are quite similar to each other.

None would dare writing on issues the government finds sensitive, such as corruption or the government's aiding and abetting of Jihadist groups.

There are still a few media outlets left in Turkey that can be deemed as opposition print and broadcast media, but they have very limited reach to the public. They also suffer from a selective approach, going along with the government narrative on many issues but diverging on others. They do not represent any serious threat to the rule of Erdoğan and in fact their existence, one might argue, plays into the ruling party [AKP] hands in terms of creating a fear factor for AKP's own supporters who may be willing to defect but [instead are made to fear] the opposition.

From time to time, we see legal actions against these outlets and journalists working there to sort of tame them and keep them in line."
Yet Bozkurt refused to quit, because, as he says, "if you do, then they will win. I don't want that" — which is why he has continued to report on the intrigue and corruption of post-coup Turkey.
Turkey after the coup
Bozkurt believes there were multiple motivations behind the false-flag coup operation, but high on the list was the excuse it provided Erdoğan to step up purges that did not start with the coup but began after Erdoğan's 2011 landslide election victory, during which Erdoğan received almost 50 percent of votes … "and felt confident enough that he had harnessed enough power to make his move in turning Turkey into Islamist/neo-nationalist authoritarian regime," Bozkurt says.
The purges were meant to vacate key positions in the government and have "taken a toll on the civil service, law enforcement agencies and military, with the positions later filled by AKP loyalists or just left empty."
One branch of the government to be hit especially hard was the Turkish Air Force, "which is the backbone of the Turkish defense doctrine," according to Bozkurt. This was detrimental to the Turkish military in the opinion of many experts, including Bozkurt, who explained that the Air Force "was decimated when experienced pilots were purged summarily."
The purges went so far that, according to Bozkurt, "even the F-16 plots who provided wing protection for Erdoğan's presidential plane on the night of the coup … as well as those F-16 plots who crippled the Akinci air base where putschists allegedly set up … were all declared as terrorists and purged as well," which Bozkurt says "reinforces the belief that this was not a real coup attempt at all."
This internal restructuring was repeated in almost every area of the public sector which had any influence over the government and is why the military was so crucial. Since Turkey has a history of the military deep-state staging multiple real coups when a civilian government goes too far left or right, it was important to not just replace specialists like pilots, but also to nix the top brass.
For all of the history of modern Turkey until Erdoğan, the top positions in the military were occupied by the secular Kemalist establishment, which has existed in the military since it was founded. Kemalists — followers of the military leader and founder of modern Turkey, Mustafa Kemal Ataturk — long kept civilian governments in check whenever they got too radical, and especially when they began to question Turkey's membership of NATO and cooperation with the Atlanticist community.
All of these military leaders are now gone, however, and, while Erdoğan has done more than any previous Turkish president to limit the military's control over politics, Bozkurt worries that the new generals pose their own dangers.
Among these, according to Bozkurt, is the possibility that the new Turkish military could move away from Turkey's Atlanticist tradition as many of the new leadership "came mainly from a neo-nationalist group that is closely affiliated with the pro-Russian, pro-Iran gang led by Dogu Perincek." Perincek is the leader of the Patriotic Party, a Eurasianist left-nationalist party that "is staunchly anti-NATO and anti-West."
While Bozkurt's argument that NATO — the organization that toppled legitimate governments of countries including Libya, Iraq and the former Yugoslavia, — is actually somehow democratically superior to the Eastern powers is up for debate, there are still problems for Erdoğan as he attempts to move his alliances east.
One such problem is that the AKP and Patriotic Party don't actually represent enough of Turkish society to fully staff the state, which means the AKP has also had to seek out other Turks on the political fringe to fill lower positions.
The lower ranks in the officer corps are coming from Islamists who have not enough seniority to climb the ranks yet. Some are Kemalists and others are simply loyalists who go along with whatever the government sets forth in terms of policy. As for the other branches of the government, both Islamists, ultra-nationalists and neo-nationalists work together in filling the spots.

The bond among these groups is shared interest in getting a piece of pie in the power as well as the overriding ideological similarity in opposing the Transatlantic alliance that provided a security for Turkey in the last 60 years. They also feel weak individually for taking on such a huge transformation in Turkey, so they feel compelled to act in a coalition to challenge the establishment and pro-Western forces in Turkey."
Another problem that springs from this patchwork coalition backing the AKP is that some segments of the Islamists mentioned by Bozkurt oppose countries like Iran and Russia.
The AKP under Erdoğan arguably seeks to be the leading branch of the Muslim Brotherhood, the political wing of Salafi extremism, which is why Ankara's proxies in Syria primarily consist of members of groups like Al Qaeda. While the U.S. backs the Brotherhood or AQ in some instances, as they have in Syria, sometimes this can backfire as Erdoğan and the Syrian rebels accused of attacking NATO troops in northern Syria can attest. These forces also oppose Shi'a Islam and Russian intervention in the Middle East, which will cause complications for Erdoğan, since a large part of his political strategy is religious pandering.
There are also sections of the ultra-nationalists in Turkey that have historic distrust of Russia stemming from the days of the Ottoman Empire. While these groups, like Erdoğan's electoral coalition partners in the Nationalist Movement Party (MHP), don't like the U.S. ordering Turkey around, they're also wary of Moscow and could impede Erdoğan's attempts to shift east.
These various factions present a huge problem for the West, which depended on the old Turkish military establishment to defend the NATO alliance and is now seeing that establishment disappear. In their place are new anti-Western military leaders who now reflect the majority opinion of Turks, causing concern for leaders from Brussels to Washington. It was already extraordinarily difficult for Washington to plan policy around Turkey before the most recent diplomatic spats, but with multiple factions vying for influence with conflicting aims, the challenges for the U.S. are likely to grow.
Some analysts like those at the Atlantic Council argue the new surge in anti-American opinion is mostly just political theater. Bozkurt, however, isn't so sure. While he agrees that bashing the West "works wonders for Erdoğan" politically, he says also that "Erdoğan is committed to act against NATO."
Bozkurt says that even though some analysts may be unsure of the extent to which Erdoğan may be willing to go, he chalks this up to Erdoğan "knowing he has limitations in [confronting NATO] so openly and bluntly." Yet Bozkurt argues there is still evidence that this is Erdoğan's endgame, an assertion he bases on "a 2010 confidential investigation into Iran's clandestine activities in Turkey that revealed "that [Erdoğan] was bent on taking on NATO when he feels confident and gains enough power to do so." At the time, Erdoğan was telling his associates that he went along with a new NATO radar base in Turkey's Malatya (Kurecik) unwillingly and would reverse the decision when he packs enough power. Bozkurt summed up:
Both Erdoğan and AKP's distrust of the West has deep historical and ideological dimensions and I believe he is waiting for the right moment to break away from close Transatlantic alliance. The only question is when and how he
Unfortunately for Erdoğan, he can no longer lie in wait for his moment to pounce on NATO, as he has now managed to draw the attention of U.S. President Donald Trump, who is already straining the alliance.
Turkey and the U.S.
Turkey recently drew the ire of President Trump following a demand by Washington to  release imprisoned U.S. pastor, Andrew Brunson. Brunson, who was detained in the months following the 2016 coup, has been the recent focus of heightening tensions between Ankara and Washington. Bozkurt agrees with most analysts in Turkey that "Brunson's affair is only a symptom of deeper troubles that have been mushrooming between the two allies for years," and are likely to continue as long as the AKP is in charge:
Erdoğan has proved to be an unwilling partner who often drags his feet when the U.S. needs a solid ally on issues such as increased pressure on Iran, sanctions against Russia, normalized ties with other allies like Israel. Erdoğan's pet project of empowering Islamists — including radical and violent factions such as al Qaeda-affiliated Nusra Front — during Arab revolutions, runs contrary to the U.S. interests.

By the way, these policies represented a major national security threat to Turkey first and foremost, considering how Turkey is a predominantly Sunni nation and may very well expose its youth to Salafist violent ideologies. Erdoğan simply did not care about the boomerang factor of endorsing Jihadist groups as long as his own fanatics get to play what they want in Turkey and in the region."
Another source of tension brewing since well before the 2016 coup was the status of exiled Turkish cleric Fethullah Gulen, who resides on a compound in rural Pennsylvania. Gulen is alleged to be behind the coup and has been said to be associated with most of the targets of the post-coup purges.
At one point Erdoğan allegedly offered to trade the U.S. Brunson for Gulen, but Bozkurt doesn't think Erdoğan really wants Gulen back in Turkey. On top of this, Bozkurt says, is the fact that the 'evidence' against Gulen provided by Erdoğan basically amounted to "a collection of conspiracies and political statements that accused not only Gulen but also U.S., Mexican and Brazil officials of an international plot that targeted Erdoğan."
Rather than Gulen being a priority, Bozkurt says he is really just a "usual scapegoat" who likely became a target of the AKP because his organization's missions ran counter to Erdoğan's project:
Gulen has been advocating corruption-free societies, which is the key for rebuilding most Islamist nations. He has been consistently and historically opposed to the use of violence, and there has been no record of any group members engaging in any kind of violence since the 1960s when he started forming his group. Gulen is also opposed to abuse of religion for political purposes and as such has kept his distance from political Islamists in Turkey, such as Necmettin Erbakan, the founding father of political Islam in Turkey, of whom Gulen came out as one of the chief critics."
Bozkurt also sees Gulen as a method for Erdoğan to take the focus off other legal matters he would like to see go away.
One case in particular that has been a source of conflict between the U.S. and Turkey is that of Reza Zarrab, who exposed "Erdoğan's secret deal with Iran in circumventing sanctions…in December 2013." The deal was revealed in Turkish courts, prompting the AKP to respond with a purge of the police force and judiciary in late 2013.
Zarrab exposed a scheme to trade Turkish gold for Iranian oil through shell companies managed by Halkbank, a majority state-owned bank. The case never panned out in Turkey — as Erdoğan pardoned all parties involved, including Zarrab — but was later picked up in the U.S., where Zarrab was arrested. Zarrab turned state's witness for the U.S. and further exposed the extent of the sanctions-busting scheme, which directly implicated Erdoğan.
The Halkbank case caused problems for Washington, especially with President Trump in charge, as he wages his campaign against Iran. Thanks to Zarrab, the U.S. now knows Turkey was doing business with Iran before former President Barack Obama even began to negotiate the Iran Nuclear Deal and rapprochement had begun between Washington and Tehran. This causes concern for the new administration in Washington that Ankara can't be trusted to help enforce new sanctions as Trump seeks to re-apply pressure on Iran.
Another matter causing Washington to question Turkey's loyalty when it comes to Iran and Russia is Turkey's recent attempts to purchase the Russian S-400 missile-defense systems. The systems are incompatible with NATO systems, and the U.S. claims they could leave the new F-35 stealth fighter vulnerable to Russian intelligence. Turkey was set to receive several of these F-35s as a member of the 11-nation group project that built them, but the delivery was recently blocked by Congress.
This has all played into recent escalations, which have resulted in U.S. sanctions on Turkey and Erdoğan accusing Washington of waging an 'economic war.' Bozkurt conceded that the "sanctions threats by the Trump administration might have played a catalyst role in worsening the economic outlook of Turkey, but did not start [the economic problems] in the first place."
The war of words does concern Bozkurt, who believes that "there is no alternative to the NATO alliance for Turkey's national security needs," but that, "the problem is that Erdoğan's personal interests do not overlap with the interest of Turkey."
This means that to a large extent, the future of Turkey is deeply intertwined with the future of Erdoğan. Nobody can be sure of what that may entail tomorrow, let alone in the next few years. Especially as Erdoğan recently made a major leap in capacity to pursue his agenda in recent elections where he was granted new powers as president. Bozkurt says the new powers have "essentially side-lined the Parliament."
By Bozkurt's estimation, with his new powers:
Erdoğan's next move is to consolidate his gains, create a tamed opposition for the sake of appearance, try to strike deals with regional and global powers to ensure the legitimacy of his rule, and realign Turkey's orbit to a pro-Russian and pro-Iranian axis."
Bozkurt believes the largest impediment to Erdoğan's agenda "is the economy, which is mainly dependent on the EU market both in terms of investment and export market," for which Erdoğan is already trying to compensate:
I think he will try to create a sui generis relationship with the West, through which he will continue getting economic and financial benefits without giving anything on political reforms and fundamental rights and freedoms. The fact that he still holds mass rallies in the aftermath of June 24 election is nothing but a message to the Western allies that he is the only man they need to deal with if they want to engage and work with Turkey.

At the same time, he will continue to try to bully the Western alliance with a range of policy choices from hostage-taking to mobilization of diaspora Turkish and Muslim groups in host countries. He will play a spoiler role to disrupt policies of the West in the region. He will cling to power with any and every available means at his disposal as he knows very well that he and his family members will go to jail if he gets ousted from that power."
While all of this is a big gamble on Erdoğan's part, Bozkurt left me with a final word of warning, saying that he believed that if "push comes to the shove, Erdoğan is even willing to torch the country with a provocation of civil war in order to weather the approaching storm." It is to be hoped things don't come to that but, for Turkish citizens who oppose the AKP, electoral options are basically off the table and the idea of a civil war is horrifying in a state controlled by one man.
Top Photo | Turkish journalist Abdullah Bozkurt, who was forced to leave Turkey. Kjell Vowles | ETC
James Carey is journalist and editor at Geopolitics Alert. He specializes in Middle East and Asian affairs.

Republish our stories! 
MintPress News is licensed under a Creative Commons Attribution-NonCommercial-ShareAlike 3.0 International License.
14 May 2018:
Turkey's intelligence agency tapped journalist as asset in CNN Turkish affiliate
OPINION | ABDULLAH BOZKURT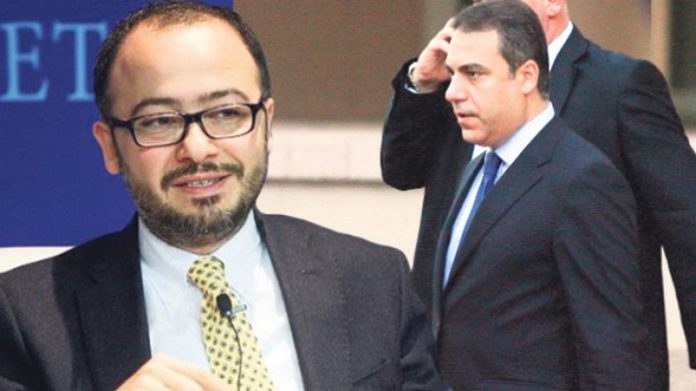 The use of Turkish journalists as assets and media outlets as cover has long been a policy of Turkey's National Intelligence Organization (MIT) in order to obtain confidential information from sources, put reporters' talents to use as operatives and run clandestine information campaigns for various missions and purposes.
This risky policy, employed discreetly for decades, has morphed into a blunt and abusive instrument intensively put to use by President Recep Tayyip Erdoğan, whose government has turned the secretive spy organization into his private detective agency. The transformation accelerated after the appointment of Erdoğan's close confidante Hakan Fidan, a pro-Iranian Islamist, as head of the spy agency in 2010. One of the main changes Fidan made after he started running MIT was to bring Nuh Yılmaz, an op-ed contributor for the Sabah daily, a newspaper that is owned and operated by Erdoğan's family, to the agency as press advisor, on Aug. 15, 2013.
The position of press advisor, which used to be a low-key job at the agency and involved nothing much more than press scans and media reviews, was given new life when Yılmaz was brought aboard. Most of the defamation campaign against Erdoğan's critics and opponents as well as Turkey's disinformation war against international partners and allies is being coordinated from there.

Several clandestine projects that were part of other departments at the agency were also handed over to Yılmaz's office under direct orders from spymaster Fidan. The changes were often sugarcoated as reform efforts to bring more analytical experience to the agency in order to justify former academic Yılmaz's overarching mandate in the agency.
Yılmaz being parachuted into the agency without much experience in the intelligence field drew criticism within the organization. The position of press advisor was also elevated by Fidan, who ordered him to report directly to his office as opposed to the past tradition of the press officer being responsible to one of the deputy undersecretaries of the agency. Let's recall that Yılmaz had also worked as the Washington, D.C., representative for several pro-government media outlets including CNN Türk, ATV, Kanal 24 and the Star daily.

He was a visiting fellow at the European Council on Foreign Relations (ECFR), a think tank led by Erdoğan apologist Carl Bildt, the former foreign minister of Sweden. He also worked as director of Erdoğan government-funded think tank the SETA Foundation in D.C. The leaked emails of Berat Albayrak, Erdoğan's son-in-law and now energy minister, in 2016 showed that Yılmaz was acting like an operative, posting intel notes and regularly updating Albayrak with developments in the US capital. Albayrak was not even part of the formal government at the time.
In October 2017 Yılmaz was reassigned to another post in the intelligence agency.  During his four years of running the press section at MIT, he delivered what was expected of him by recruiting more journalists as assets and planting new people in various media outlets, mostly run by pro-Erdoğan business associates. The Sabah daily and its many bureau chiefs at home and abroad were selected specifically to cater to the needs of Turkish intelligence in collecting information, engaging in illicit activities and even resorting to espionage.

Yılmaz performed well during the staged coup of July 15, 2016, which was orchestrated by Erdoğan and his intelligence and military chiefs as a false flag to set up the opposition for a mass persecution, with the main victim being members of the Gülen movement. He directed the media appearances of government officials, fed misinformation to the networks and planted fake news on websites funded by the agency. In an unprecedented move for the agency, he even connected to several TV networks to give live interviews.
More information has recently come to light that links Yılmaz to what appears to be one of the high-value assets developed by MIT in CNN International's Turkish affiliate, CNN Türk, which was owned by media mogul Aydin Dogan before its sale in March to Erdoğan lackey Erdoğan Demirören, owner of the Demirören Group. Her name is Hande Fırat, the CNN Türk bureau chief in Ankara and TV anchor who made a name for herself after talking to Erdoğan via FaceTime during which conversation the Turkish president called on his supporters to take to the streets to show their support against the coup attempt.

Interestingly, while Erdoğan's call was still going on with his video feed transferred to the network via Fırat's mobile phone in front of live cameras, an incoming call from Yılmaz was displayed for 10 seconds on the iPhone screen starting at 1 minute 12 seconds of the president's statement. It took some time for Fıratto figure out what to do before pressing the reject button to get rid of Yılmaz's name from the screen, send him to her voice mail and bring the picture of Erdoğan back to the forefront.
The whole episode appears to have been carefully designed to give an impression that Erdoğan was under duress and had great difficulty accessing the networks, when dozens of media outlets were at his disposal at any given moment. Fırat's links to Turkish intelligence were first revealed by two senior MIT officials, Erhan Pekçetin and Aydın Günel, who were captured by the outlawed Kurdistan Workers' Party (PKK) in Iraq's Kurdish city of Sulaymaniyah on Aug. 4, 2017.

Pekçetin was the head of the department responsible for ethnic separatist groups operating outside of Turkey's borders, while Günel used to run the human resources department at MIT, otherwise known as the service that is responsible for developing human intelligence in the field and bringing in new recruits and informants. The MIT officials admitted that Fırat had a direct connection to the intelligence agency at the leadership level.
Although the pro-PKK Fırat news agency (ANF) published partial video footage along with the confessions of the captured MIT officials, I initially approached the story with caution, given the source. However, I have recently talked to two intelligence experts who are intimately familiar with these two captured MIT officials and knowledgeable about the modus operandi of Turkish intelligence. They both independently verified the information that was provided to their captors by Pekçetin and Günel as accurate.

This also explains why Aydın Doğan contradicted Fırat's claim on Nov. 13, 2016 that the Turkish president's FaceTime call was spontaneous. Doğan said Fırat told him about the possibility of a connection with the president on the night of the attempted coup, confirming the advance knowledge. He told her that if she could manage it on live TV, he would reward her success by paying her wedding reception costs and would buy her an apartment. Not surprisingly this apparent contradiction did not make the headlines in the Turkish media, which is by and large controlled by the Erdoğan regime. Even a small story in the leftist Cumhuriyet daily about this discrepancy was mysteriously deleted after it was published on the paper's website.
Fırat later wrote a book detailing what happened during the night of the coup from her own experience but tried to cover up the role of the intelligence agency in the plot. Her efforts were part of an MIT-coordinated plan to whitewash the intelligence agency and portray Yılmaz, her contact at the agency, in a favourable light. She was not so discreet in her attempts to do so, however, both in her book and later during her testimony on Nov. 16, 2016 before the parliamentary commission that was set up to investigate events leading up to the coup. For example, when asked by a commission member how to explain Yılmaz's tweet on July 16, 2016 at 2:57 a.m. stating that Chief of General Staff Gen.

Hulusi Akar was in charge and still on the job when the general was allegedly held hostage and was rescued long after this tweet (at 7:45 a.m., to be precise), Fırat explained that this was part of a psychological operation by MIT's Yılmaz to dissuade the coup plotters. It was clear that she was protecting Yılmaz and defending his lies at the parliamentary commission hearing.
Despite her best efforts, Fırat's book also exposed some contradictions. For example, she wrote about her conversation with Yılmaz at 10:10 p.m. on the night of July 15 after some troops blocked the traffic in one direction on the Bosporus Bridge. She asked the MIT official what was going on, and Yılmaz responded that he had no knowledge of the developments. The same man who claimed to have no idea what was happening posted a message on Twitter hours later that the putschists' attempts had been thwarted.

It does not make any sense given the fact that an air force major, H.A., went to MİT on July 15 and reported the imminent coup attempt at 2:20 p.m., long before any troop mobilization. According to official records, MİT Undersecretary Fidan and Chief of General Staff Akar later had meetings at General Staff headquarters and had taken some precautions. Yılmaz, Fidan's confidante, must have been familiar with all this traffic before the coup bid took off hours later.
In an interview with Alem FM Radio in late July 2016, Fırat also admitted that she had talked to Yılmaz, who earlier told her about reported clashes at MIT headquarters before the Turkish president appeared on FaceTime. It was also reported that the two had a meeting on July 14, a day before the failed coup was launched, possibly to fine tune the plan of connecting Erdoğan to the TV network.

A lot of holes in her story and so many inconsistencies in various narratives she employed suggest the journalist played a scripted role planned in advance by Erdoğan and his associates. No wonder Erdoğan had called the coup bid a "great gift of God" within a few hours after the putsch and immediately launched a massive purge of government employees who had nothing to do with the coup attempt at all, particularly targeting volunteers and participants of the Gülen movement.
Fırat is now bureau chief of the Hürriyet daily in Ankara and manages a political commentary program, "Night View," on CNN Türk. She is certainly not the only one developed as an asset by Turkish intelligence, and there are many others who work ostensibly as journalists. I will reveal some other names in due time when it's important to shed light on their conduct.

Unfortunately, there is no law against the intelligence agency using journalists as a cover in Turkey. Well, even if Turkey had such legislation on the books, Erdoğan would have ignored it, anyway, with the judiciary being completely subordinate to his rule. Moreover, there is no independent review of the intelligence agency's conduct in this regard. In fact, separate departments in the intelligence agency recruit reporters and journalists as operatives without one department knowing which assets the other departments have developed.
Worse, there is no discernible concern in many media outlets in Turkey, especially among those that are owned by businesspeople who curry favor with the government to obtain lucrative contracts and tenders. However, such practices complicate Turkish journalists' efforts to perform their duty to inform the public based on fact-based reporting. It also makes them a target of foreign governments and nongovernmental entities and may very well lead to hostile actions against them. The abuse of the journalism profession by the Erdoğan government for intelligence operations puts the safety of honest working reporters at great risk. Source
12 February 2018:
Journalist recounts flight from post-coup crackdown in Turkey
Abdullah Bozkurt, the former Ankara bureau chief of the closed-down Today's Zaman daily who now lives in exile in Sweden, recounts in an interview with Global Journalist the story of his flight from a crackdown in Turkey following a failed coup attempt in July 2016.
What follows is the full text of the interview by Global Journalist published on the Index on Censorship site on Feb. 12, 2018:
"In hindsight, there were many clues that President Recep Tayyip Erdogan's government was making preparations to eliminate Turkey's independent media even before it launched a massive crackdown in July 2016. But perhaps the biggest tip-off was the March 2016 police raid and seizure of Zaman, Turkey's largest daily newspaper.
"At the time, Abdullah Bozkurt was bureau chief in the capital Ankara for the paper's English-language edition, Today's Zaman. On March 4 of that year, Bozkurt found himself struggling to put out the newspaper's final edition – even as he watched on live television as police in riot gear fired tear gas and water cannons on protesters and stormed Zaman's headquarters 220 miles (350 km) to the west in Istanbul.
"Shortly before court-appointed trustees seized control of the newspaper's computer system, Bozkurt wrote the headline for the last cover of Today's Zaman. 'Shameful Day for Free Press in Turkey,' it read. 'Zaman Media Group Seized.'
"Zaman had been in Erdogan's crosshairs for some time for its sympathies with the Gülen movement, an opposition group affiliated with a U.S.-based Islamic cleric that Erdogan has branded a 'terrorist' organization. It had particularly angered the government for its aggressive coverage of a 2013 corruption investigation that led to the arrests of three sons of ministers in  then-prime minister Erdogan's government, Bozkurt says.
"'Initially, they started calling in public rallies [for people] not to purchase our newspaper,' says Bozkurt, in an interview with Global Journalist. 'Amazingly, at the time our circulation went up because we were one of the few media outlets in Turkey that were still covering the corruption investigation…later they started putting pressure on advertisers. That didn't work out either because our circulation was quite high'."
"After Zaman's closure, Bozkurt briefly opened his own news agency. A few weeks later, on July 15, 2016, a faction of the military attempted to overthrow Erdogan. The coup was put down in a matter of hours. But in its aftermath, Erdogan unleashed a nationwide purge.
"Over 100,000 government workers were fired and 47,000 people were jailed on suspicion of terrorism, according to a tally by Human Rights Watch. An additional 150 journalists and media workers were also jailed, giving Turkey the highest number of jailed journalists in the world. Many others fled the country.
"Bozkurt was among those who chose to flee rather than face arrest. Ten days after the failed coup, he left for Sweden. The day after he left, the offices of his fledgling news agency were raided by police. Police later searched the home of Bozkurt's 79-year-old mother and detained her for a day. Bozkurt's wife and three children later followed him.
"In Sweden, Bozkurt received threats via social media and a Wild West-style 'wanted photo' of him was published by pro-Erdogan newspapers and the state-run news agency. The government has brought anti-state charges against 30 of his former Zaman colleagues, seeking as much as three life sentences in jail.
"Bozkurt, 47, now writes regular columns for the news site Turkishminute.com and works at the Stockholm Center for Freedom, a rights group focused on Turkey.
He spoke with Global Journalist's Denitsa Tsekova about his last weeks in Turkey and his exile. Below, an edited version of their interview:"
Bozkurt: I was based in the capital, Ankara, but our newspaper's headquarters was in Istanbul. The storming of our newspaper happened in Istanbul, we were watching on TV. We were on the phone talking to our colleagues in Istanbul, trying to find what's going on, what we can do. The police were coming into our Istanbul's newsrooms, ransacking the place, and shutting the internet service. It was up to me and my colleagues in the Ankara office to write the stories. We were actually printing the last edition of Zaman from Ankara. I was the one who drew the headline in the English edition and we managed to get out the last free edition. In the Turkish edition, we managed to finish and print the first one, but the second and the third edition couldn't make it to the printing place. It was interrupted by the police and the government caretakers who took over the company.
GJ: There were protests after the closure of Zaman. What happened?
Bozkurt: It was on the day when the takeover judgment by the court was publicized. We didn't call our readers to come and protest.
We knew it might be very dangerous because the government uses very harsh measures often rubber bullets, pepper spray and pressurized water against peaceful protesters. We didn't want to put them on the risk.
Around 400 people showed up and they were beaten and targeted brutally by the police who stormed the building.
GJ: What was the last article you wrote for Today's Zaman?
Bozkurt: It was about prisons. When I wrote that article I didn't know the government was taking over the company, it was written a day before.
I talked to many people in the government and some from the European Committee for the Prevention of Torture. Something was very, very off because the government planned to build a lot of prisons in Turkey under the disguise of a modernization plan.
However, when you look at the numbers, it didn't really match. We didn't need that many new prisons in Turkey, but the government was making a projection that the prison population would increase.
When the European officials asked the justice ministry on what basis were they making this projection, they did not have a response.
In hindsight, I could understand it was because they were preparing a new mass prosecution in Turkey and they needed more prisons to put these people away. Even the prisons we have now are not enough; people are living in very crowded cells. After the coup, the government even granted amnesty for some 40,000 convicted felons… just to make space for the political prisoners and journalists.
GJ: How did you decide to leave?
Bozkurt: I actually hung around for a while after the failed coup, because I thought eventually things will settle down, and I wasn't planning to move out of Turkey at all.
[Ten days] after the coup, the government issued an arrest warrant against 42 journalists on a single day. I realized this is going to get worse, and I said it's time for me to move out of Turkey.
It was a rash decision, I didn't even know to which country I would go, so I had to go to Germany first and then to Sweden.
My mother was getting old, she has some health issues and I wanted to be there for her. But it wasn't up to me. Sweden was a stopover for me, I wasn't planning on staying permanently.
The day after I left Turkey, the police raided my office in Ankara, so it was the right decision. If I was there I would have been detained and dragged to jail.
GJ: Were you getting threats?
Bozkurt:  I was getting threats all the time. If you are a critical and independent journalist, you will get them. That's the price you pay for it. Sometimes you try to be vigilant, you try to be careful and you just ignore that kind of threats or pressure from the government or pro-government circles.
But after the massive crackdown after the coup attempt, I thought it's no longer safe for me. I moved out alone, I didn't even take my family, because I thought they will stay in Turkey and I can hang around abroad and then come back to Turkey. That was my plan.
After a while, the Turkish government started going after the family members of the journalists. Bülent Korucu was a chief editor of a national daily [Yarına Bakıs], which was also shut down by the government, and he was facing an arrest warrant. The police couldn't find him and they arrested his wife, Hacer Korucu. She stayed in prison for a month on account of her husband. At that moment, I thought my family is no longer safe either, so I decided to extract them out of the country.
GJ: Was your family directly threatened?
Bozkurt: When I moved out of Turkey I kept writing about what's going on in Turkey. I guess they felt uncomfortable with my writings.
It was part of the intimidation campaign to go after family members, including my mother. She is a 79-year-old, she lives alone but sometimes my sister helps her out. Police raided her home in my hometown of Bandirma in December 2016, searched the house and placed her in detention for a day. She was questioned about me.
Why does she deserve that? They want me to shut up, to be silent even though I feel safe abroad.
GJ: What will happen if you go back to Turkey?
Bozkurt: Of course I will get arrested. They even posted a "wanted" picture of me, and it was run in the pro-government dailies and in the state news agency. It's like in the old Western movies: there is a picture of me and where I live. I have no prediction when I can go back to Turkey. Source