The new Turkey


Ali Aşikar.
Reporter for the kurdish-language daily newspaper Azadiya Welat

24-Jan-2019 9:37

Ali Aşikar, a reporter of the now-closed Azadiya Welat, was arrested on Aug. 26, 2016 and charged with "committing crime in the name of a terrorist organisation." Aşikar was detained along with Erdem Mühirci from Dicle News Agency (DİHA) on accusations of terrorist propaganda and held in Van M-type prison. Azadiya Welat, one of Turkey's first Kurdish-language daily newspapers, was shut down on Oct. 29, 2016 under State of Emergency Decree 675.**

---

28 August 2016:


Turkish police on Sunday raided the Diyarbakır office of Kurdish language daily Azadiya Welat and launched a search of the premises.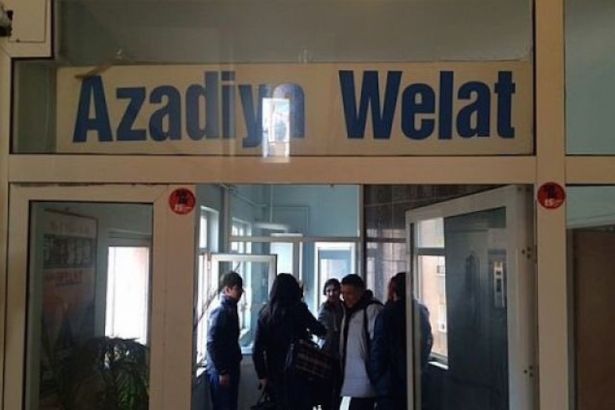 The Turkish government has stepped up its crackdown on the press following a failed military coup on July 15.
The number of journalists jailed in Turkey has gone up to 106 with the recent arrest of two reporters from pro-Kurdish news outlets. The DİHA news agency's Erdem Mühirci was arrested along with Ali Aşikar from Azadiya Welat on accusations of disseminating terrorist propaganda on Aug. 26.
Earlier this month, Turkish authorities temporarily halted the publication of another Kurdish newspaper, Özgür Gündem, and arrested their editors.
Since the failed coup attempt in July, Turkey has shut down 131 media outlets, accusing them of either promoting terrorist propaganda or supporting the coup plotters.

---
26 August 2016:

Two Kurdish reporters arrested
...............................According to the DİHA news agency, one of its reporters, Erdem Mühirci, and Azediya Welat reporter Ali Aşikar were arrested on charges of terrorism on Friday in Turkey's Van province.
---
16 August 2016:
............................According to the same report, a court in Van also arraigned Ali Aşikar, who works for the Kurdish-language daily newspaper Azadiya Welat, and ordered him jailed pending trial on charges of "committing crimes in the name of [terrorist] organizations" and possessing explosives.