The new Turkey
Uğur Akgül.
Former reporter for the now-closed Dicle news agency (DİHA)
29-Dec-2019 13:01

26 October 2019:

Journalists Meltem Oktay, Uğur Akgül and Mehmet Sıddık Damar, three former reporters for the shuttered Dicle news agency (DİHA), have also been released. Akgül had been jailed at the Mardin E Type Prison since August 2018, serving a 2-year and 6-month sentence he was given over his reporting during the curfews in Turkey's southeastern provinces. Oktay, who had also been serving a 2-year and 4-month sentence on the charge of "terrorism propaganda" since 2017, was released from the Gebze Women's Prison. Damar, who was sent to prison in April 2018 to serve a 2-year and 6-month sentence on "propaganda" charge, was released from the Silivri No. 5 Prison on 26 October.


---

9 August 2018:

Turkish journalist sent to prison over reports on Turkish army operations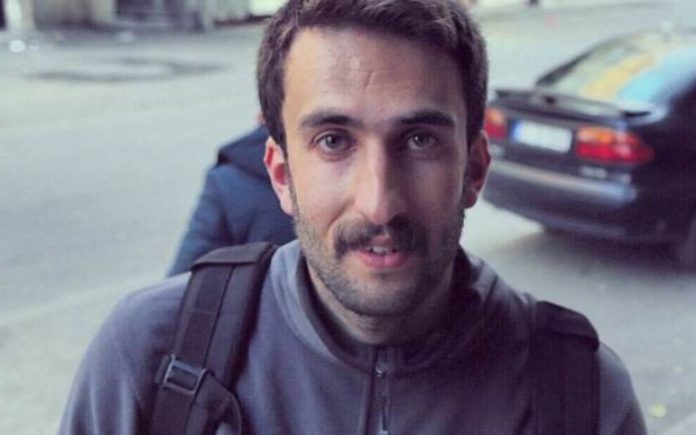 Uğur Akgül, a former reporter for the now-closed Dicle news agency (DİHA), began serving a sentence at Mersin Prison on Wednesday for reporting on the destruction caused by operations carried out by Turkish security forces against the outlawed Kurdistan Workers' Party (PKK) in the Nusaybin district of Mardin province in 2015.
Akgül was sentenced to two years, six months in April 2017 and has been out on bail pending appeal.
Turkish security forces had been trying to clear southeastern towns and cities of PKK militants since July 2015, when a two-year cease-fire with the PKK collapsed, shattering a settlement process launched by the government in late 2012 to end Turkey's long-standing Kurdish problem and triggering the worst violence seen in the region in two decades.
According to a report by Amnesty International in December, an estimated half million people were forced from their homes as a result of a brutal crackdown by Turkish authorities over the last year, which may have amounted to collective punishment.
In March 2017 Zehra Doğan, an artist and a reporter for DİHA, was given a prison sentence of two years, nine months, 22 days for painting the destruction in Nusaybin.
"I was given two years and 10 months [jail time] only because I painted Turkish flags on destroyed buildings. However, they [the Turkish government] caused this. I only painted it," Doğan said in a tweet.