Media in Turkey
Last update: 22-Dec-2021
70
170
1406
76%
Journalists imprisoned
in Turkey
Media outlets forcibly
closed since 2016
Years of jail time handed
to journalists since 2016
Evidence direcctley
consisting of journalistic work
Souce: https://freeturkeyjournalists.ipi.media/
Press freedom in January 2021:
Two journalists appeared before a judge per day
In Turkey, the developments concerning press freedom and journalists' trials in January 2021 constituted a sort of "handbook for prosecuting journalists". During the month, at least 43 journalists appeared before a judge in various trials across 10 cities. In other words, two journalists were tried every day. Read the full article
BİA Media Monitor 2020
In 2020, 23 journalists were sentenced to a total of 103 years and 3 days in prison. At least 48 journalists were detained in a year, 430 journalists were detained in five years. At least 18 journalists were assaulted in 2020, 139 journalists were assaulted in five years.
In six years, 63 journalists were convicted of "insulting the president. Critical newspapers' public ads were suspended for 276 days. Read the full article
27 January 2021:

Turkish broadcaster pressured into alignment with ruling AKP – VoA
Olay TV's short stint as a Turkish opposition network has highlighted the dependence of media outlets in Turkey on government-controlled bodies, creating pressure to conform to the official narrative.
The network broadcast for a total of 26 days before the licence holder, former minister Cavit Çağlar, pulled the plug on the project, saying news coverage had been too biased towards the pro-Kurdish Peoples' Democratic Party (HDP). However, Süleyman Sarılar, Olay TV's then-editor-in-chief, said Çağlar had been under government pressure to make changes, a claim denied by the former centre-right politician. Read the full article
26 January 2021:

Turkish women journalists fighting the discourse of male state violence
Working under the slogan "With a women's pen in the pursuit of truth," JinNews is a groundbreaking women's news agency in Turkey. But Jin's future is increasingly in doubt, the agency becoming a target in the government's "war on terror". 
"JinNews is pursuing journalism wherever women are," explains Gulsen Kocuk, Jin's Turkish news editor, "In every aspect of their lives, to make women's work visible, women's existence visible, and provide a platform where they can express their views."
"There is a discourse of male state violence," argues Kocuk, "Jin News puts up a fight against this discourse, just like the women's movement does. They are not independent of each other. Women are subject to male violence but, at the same time, to state violence." Read the full article

17 January 2021:

Turkey implementing advertising ban for social media companies non-compliant with law
Turkey is set to enact an advertising ban for social media platforms that have failed to comply with the country's social media law, T24 news site reported on Sunday.
The ban, which effectively prevents anyone from advertising on these platforms, will come into effect on Tuesday, it said.
The regulation affects companies such as Facebook, Instagram and Twitter, which have failed to appoint a Turkey representative and have been fined 40 million lira ($5.35 million) each due to their non-compliance with the law. Read the full article

16 December 2020:

YouTube to appoint Turkey representative in compliance with new law
U.S.-based video sharing platform YouTube on Wednesday announced that it was set to appoint a representative to Turkey in compliance with a social media law the country passed this summer. The legal amendment passed in July, requires social media platforms with over one million daily users, including Facebook, Twitter and YouTube, to open offices in Turkey while imposing stiff penalties for non-compliance.
"Over the past few months, we have been thoroughly analysing Turkey's recently amended Internet Law No. 5651,'' YouTube said in a statement it released on its website.  "We have been able to find a way forward and will commence the process of appointing a local representative legal entity in compliance with the law, without compromising our values,'' the platform added.
Turkish media has reported that YouTube, along with Facebook and Twitter have received fines totalling some 40 million lira over the past two months for non-compliance with the law.

1 December 2020:

Erdoğan urges companies to 'voluntarily' comply with social media law
Turkish President Recep Tayyip Erdoğan on Tuesday called on social media companies to comply with the law enacted in the summer, which considerably strengthens authorities' control over the networks, T24 news site reported.
Erdoğan stressed that no company wasabove the law and he hoped social media platforms would voluntarily comply with the government's requests, without forcing Ankara into "protecting the rights'' of Turkey's citizens, in a video message aired at an inauguration ceremony of the TRT World Forum.
"We require social media companies to appoint representatives in our country. We aim to protect our citizens, particularly children, who are more vulnerable than adults," Erdoğan said. "We hope they voluntarily respond to our request. Otherwise, we will continue to protect the rights of our citizens at all times," Erdoğan said. Read the full article
23 October 2020:
20 journalists arrested, 20 journalists attacked in Turkey in 9 months

Main opposition Republican People's Party (CHP) İstanbul MP Sezgin Tanrıkulu has released his "2020 January-September Report on Violations of Freedom of Thought and Expression" in Turkey.
According to the report of the MP, 29 journalists-publishers-writers were convicted, 20 journalists were arrested, 57 journalists faced an investigation-lawsuit, 65 journalists were taken into custody and 20 journalists were attacked in the first nine months of 2020. While orders of confiscation-access block were imposed on 527 publications, 187 people faced a lawsuit-investigation over their social media posts in this period.
The report has underlined that scoring 50.02 points, Turkey ranks 154th in the 180-country World Press Freedom Index.
According to the "Arrested, Detained for Expressing Opinions" part of the report, the official figures of the Ministry of Interior show that 410 people were detained over their social media posts about COVID-19 as of March 25 and 402 people were detained for the same reason as of April 27. Read the full article

12 October 2020:
Turkey's broadcast watchdog issues warnings to Spotify, others to comply with new law
Turkey's broadcasting watchdog has issued a warning to four social media platforms, urging the companies to apply for licensing as part of forming a formal presence in the country in accordance with a new law.
Spotify, FoxPlay, Medyaport TV and Paylas FM have 72 hours to apply for a licence in the country, in accordance with the social media law, Duvar news site cited the Turkish Radio and Television Supreme Council (RTÜK) as saying on Monday.
Should the companies fail to submit their licensing applications within the next three days, RTÜK will domestically block access to the platforms, Duvar said.
Turkey passed a bill in July requiring social media companies with more than 1 million daily users in the country to appoint local representatives, comply with state content removal requests and store user data locally by October, or else face steep hefty fines and local access blocks.
Critics see the move as part of Ankara's plans to silence one of the few remaining platforms for freedom of expression in the country.
Social media giant Facebook made headlines earlier this month, when Turkish internet rights activist Yaman Akdeniz, citing sources from the company, said it would not comply with the social media law.
RTÜK has specifically targeted Spotify due to its hosting of podcasts, according to former RTÜK board member and media ombudsman Faruk Bildirici.
The broadcasting watchdog is aiming to "police thoughts at full speed,'' Bildirici said on Twitter. "They have an allergy against free arenas.'' 
RTÜK'ün Spotify'a yönelmesinin nedeni müzik değil, oradaki Podcast'ler. Düşünce polisliğine tam gaz orada da devam etmeyi hedefliyorlar! Özgür alanlara alerjileri var! https://t.co/gcnUXOlZV8

— Faruk Bildirici (@farukbildirici) October 12, 2020
The majority of Turkey's mainstream media has come under the ruling Justice and Development Party (AKP) government control, especially after the 2016 coup attempt, prompting Turks to take to social media and smaller online news outlets for critical voices and independent news.
September 2020 worst for Turkish press freedom - opposition report
September was the worst month for press freedom in Turkey so far this year, according to a report by the main opposition Republican People's Party (CHP).
The monthly review into journalists facing repression in Turkey, headed by CHP deputy Utku Çakırözer, who himself had a long career in journalism and is the former editor-in-chief at the Cumhuriyet newspaper, set out the scale of the issue, covering newspapers, television, online outlets and social media.
More than 60 journalists were brought before a court in September, the report said. Although most cases were postponed, a 54-year prison sentence was sought in 14 of them, with two new journalists arrested and six more detained.
Defendants range from Oda TV editor-in-chief Barış Pehlivan, who is being held in relation to publishing reports of the funeral of a Turkish intelligence officer killed in Libya, to Nupel's Oktay Candemir, who was held by police on Sept. 7 for criticising the popular Ottoman historical drama TV show "Diriliş Ertuğrul".
Turkey is one of the most prolific jailers of journalists in the world, with more than 47 currently behind bars, according to the Committee to Protect Journalists.
The CHP report also criticised the Radio and Television Supreme Council (RTÜK), Turkey's state broadcasting regulator, for its decision to suspend the broadcast license of TV channels Halk TV and TELE1 for five days in September. TELE1 had been similarly accused of criticising Ottoman Sultan Abdulhamid II. Three other TV channels were also handed fines by RTÜK in September, in what Çakırözer described as a blow to the right to news.
Turkey continues to block online news outlets, and the report highlighted growing pressure from politicians to remove access to stories implicating them in accusations of corruption and favouritism.
Examples cited in the report include the political connections of a company contracted to produce COVID-19 testing kits, claims that Emine Erdoğan, the Turkish president's wife, recently purchased a $50,000 handbag and an investigation by the U.S. Treasury Department implicating Turkey's Aktifbank in money laundering.
From Oct. 1, new legislation will see similar measures to block access to content on social media. Courts will be empowered to compel platforms such as Facebook and Twitter to remove posts deemed harmful and provide account users' identities. Such a move will deprive millions of citizens of their freedom of expression, Çakırözer said.
The restrictions on social media are set to add to an already oppressive political atmosphere, with journalists are already being directly threatened by politicians, the report noted. On Sept. 8, a popular Fox News presenter resigned from the channel, citing personal reasons – although he had previously been investigated by prosecutors for posts on Twitter.
The report also sought to draw attention to several high-profile cases, including that of CHP deputy and former journalist Enis Berberoğlu, who was recently stripped of his seat after being convicted of revealing state secrets in 2017.  He has yet to be reinstated despite Turkey's Constitutional Court (AYM) ruling in favour of his appeal on Sept. 18.
Raising concerns about the recently established Department of Strategic Communication and Crisis Management, which includes in its remit combatting "disinformation" and "perception campaigns", Çakırözer said the emphasis should instead be on ensuring that press organisations work in a free environment and are able provide the public with their right to information.

6 October 2020:

Facebook, Instagram to defy Turkey's new social media regulations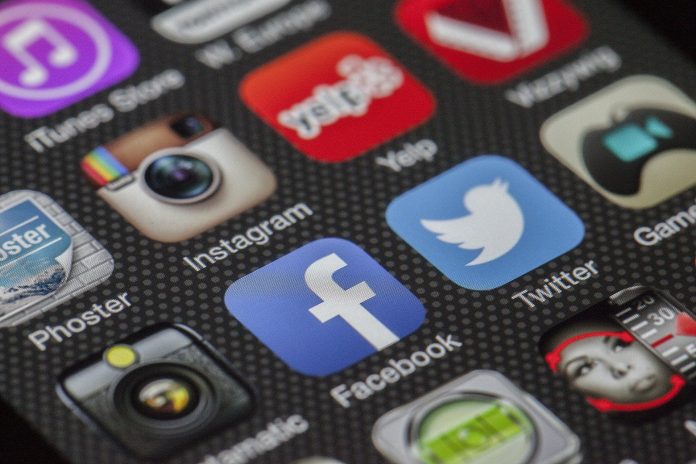 Facebook and Instagram have announced they will defy Turkey's new social media regulations that took effect October 1, a human rights activists said on Monday.
"Facebook has decided not to assign a representative to Turkey [which is a requirement] under the new social media law. Let me announce it to those [Turkish authorities] who were assuming that they [Internet platform companies] would [comply with the rules] whether they liked them or not," Yaman Akdeniz said on Twitter.
Facebook, yeni Sosyal Medya Yasası kapsamında Türkiye'de temsilci atamama kararı aldı. Tıpış tıpış gelecekler diyenlere duyurulur. https://t.co/HPGbkf9p7r

— Yaman Akdeniz (@cyberrights) October 5, 2020
A prominent cyber rights expert and academic, Akdeniz said it was not speculation but an announcement as Facebook had directly informed him and was announcing its decision to nongovernmental organizations in the country. Akdeniz further claimed that Instagram would follow Facebook's approach as well. 
It remains to be seen how the Justice and Development Party (AKP) government will react and whether other giant companies, such as Twitter and Google, will follow the same path as Facebook and Instagram.
The activist said the decisions of Facebook and Instagram would surely influence other Internet platform companies.
Akdeniz went on to say the law had been approved so quickly in the Turkish parliament that no consultation was carried out with stakeholders, a situation posing serious risks in terms of basic rights and freedoms in the country.
"I was hoping that they would decide in this way. I don't think it was easy because there are business interests [in Turkey for Facebook]. … It will be a major blow to Turkey's plan to control social media," the Financial Times (FT) quoted Akdeniz as saying.
The new law was approved in only 10 days by parliament in July, shortly after Turkish President Recep Tayyip Erdoğan warned that he would either control or completely shut down social media platforms over "immoral content" following insults on Twitter that targeted his daughter Esra and son-in-law, Finance Minister Berat Albayrak.
The bill requires platform companies with more than a million daily active users in Turkey to maintain a formal presence in the country by appointing a local representative who will be accountable to Turkish authorities. The companies will also be required to store user data locally, raising privacy concerns as it means they will be providing prosecutors with user data when required. In addition, they will have to remove content deemed offensive within 48 hours without a local court decision but based on reports by social media users who believe the disputed content violates their rights.
The decisions of Facebook and Instagram could result in sanctions, including fines of up to 40 million Turkish lira ($5.1 million) and a slowing of bandwidth by as much as 90 percent, which means in effect inaccessibility to the websites for 83 million people living in the country.
According to FT, Facebook declined to comment on its decision. Twitter also declined when approached for comment on whether it would follow Facebook. As for Google's YouTube, it did not immediately return calls for comment. The newspaper could not reach the Turkish Information and Communication Technologies Authority (BTK) for comment late on Monday.
Facebook claims to have 37 million users in Turkey and runs its Turkey-related services from its London office.
Access to online platforms, including Twitter, Facebook, Instagram, YouTube and WhatsApp, has been temporarily blocked many times in Turkey since 2014, usually after incidents such as mass demonstrations or terrorist attacks as well as a coup attempt in 2016.
Turkey was one of the few countries where access to the online encyclopedia Wikipedia was entirely blocked. Turkish authorities lifted a two-and-a-half-year ban on Wikipedia following a ruling by the Constitutional Court earlier this year.

1 October 2020:

Restrictive social media regulations enter into force in Turkey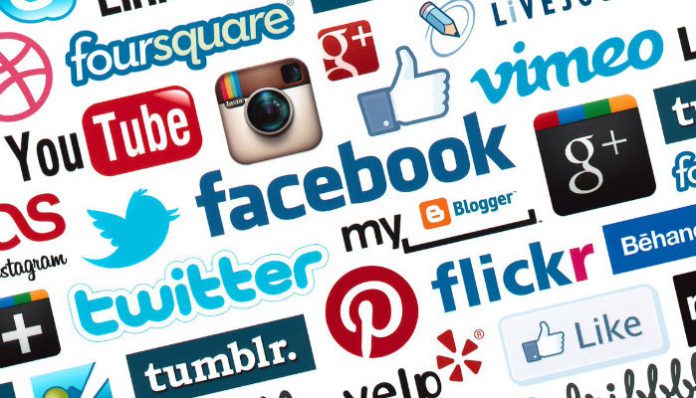 Turkey's new regulations regulating social media took effect on October 1, with tighter restrictions and control over platforms such as Facebook, Twitter and YouTube and potential risks for dissidents in the country.
With the new law, Internet platforms with more than 1 million daily active users are obliged to open offices in Turkey and to remove content deemed offensive within 48 hours based on local court decisions. The social media companies will also be required to store user data locally, raising privacy concerns as it means they will be providing prosecutors with user data when required. 
In the event of noncompliance with the regulation, they will face punitive measures, including the blocking of advertisements, fines of up to 40 million Turkish lira ($5.1 million), and a slowing of bandwidth by up to 90 percent, meaning in effect inaccessibility to the websites.
The new regulations have raised concerns since one of the few remaining spaces for free public debate could be lost in the country, which has already been under the tight control of the Justice and Development Party (AKP) government.
The AKP and its Nationalist Movement Party (MHP) ally argue that the law is necessary to protect the public from cybercrime and libel and women from harassment and bullying. Critics, however, raise concerns about broader AKP control over the flow of information and more pressure on dissent.
it remains to be seen whether the social media companies will comply with the new rules or opt to leave the country. Also unclear is whether the regime will be successful in silencing dissent on social media.

"The objective of the law is to threaten social media companies with a comply-or-die message. [But] we believe that these days it is really impossible in a country like Turkey to suppress social media — it is so much a part of people's lives," Emma Sinclair-Webb, the Turkey director of Human Rights Watch, told AFP.
President Recep Tayyip Erdoğan's open threats targeting social media date back to the December 17-25, 2013 investigations into corruption, bribery, and bid-rigging, which implicated Erdoğan and his close circle.  
In March 2014 access to Twitter was restricted in Turkey hours after Erdoğan threatened to "wipe out" the platform due to leaked recordings posted on Twitter that showed evidence of corruption among his inner circle.
"We will wipe out Twitter. I don't care what the international community says," Erdoğan said at the time.
Since then, the Erdoğan regime has systematically restricted access to websites and content. By the end of 2019 access to 408,000 websites, 40,000 tweets, 10,000 YouTube videos, and 6,200 Facebook posts had been blocked in the country, according to Sevket Uyanik, a privacy rights advocate.
"When this is already the case, imagine what it will be like after October 1," Uyanik told AFP.
Turkey ranks among the top three countries, along with Russia and Japan, in the number of requests to take down posts in 2019, Twitter said.
The new law was quickly approved by the Turkish parliament in July shortly after Erdoğan warned that he would either control or completely shut down social media platforms over "immoral content" following insults on Twitter that targeted his daughter Esra and son-in-law, Finance Minister Berat Albayrak.
Most media outlets in Turkey are already controlled by the AKP – reportedly more than 90 percent of conventional media — thanks to the purchase of media brands by pro-government conglomerates.


28 September 2020:
Opposition TV channel's screen goes black over criticism of Turkish foreign policy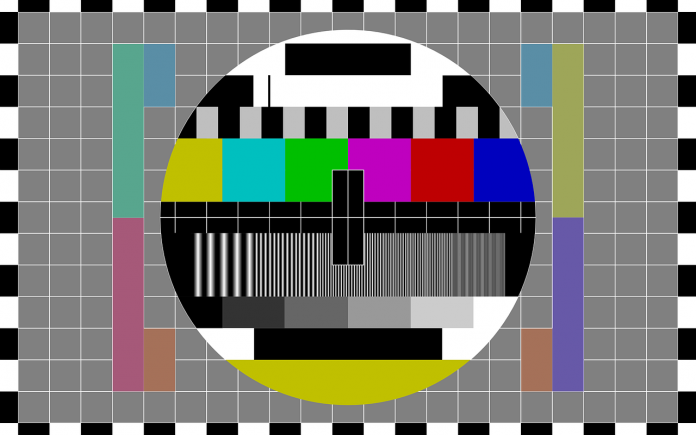 Halk TV, one of the few television stations in Turkey that is critical of the government, has been slapped with a five-day broadcasting ban over an anchor's criticism of Turkish foreign policy, local media reported on Monday.
The Supreme Board of Radio and Television (RTUK), which monitors, regulates and sanctions radio and television broadcasts, temporarily halted the channel's broadcasts as of Monday due to criticism voiced by anchorwoman Ayşenur Arslan during the "Medya Mahallesi" program on June 16.
The anchorwoman's criticism of foreign policy pursued by the ruling Justice and Development Party (AKP) government was interpreted as violating regulations governing the media.
The ban was reportedly based on Article 8 of Law No. 6112 on the Establishment of Radio and Television Enterprises and Their Media Services, which reads: "Media services shall not act contrary to the existence and independence of the State of the Republic of Turkey, the indivisible integrity of the State with its territory and nation, or the principles and reforms of Atatürk." Read the full article
17 September 2020:

Administrative fine, broadcast suspension to four TV channels
İstanbul - BIA News Desk17 September 2020,
The Radio and Television Supreme Council (RTÜK) has fined Haber Global news channel, Meltem TV, TELE 1 and Fox TV.
The RTÜK Supreme Board has suspended the broadcast of Haber Global's "Kayıt Altında" (In Record) program and given a fine to the channel over the remarks of guest Erol Mütercimler about the graduates of Islamic vocational high schools that are commonly known as "imam hatips" in Turkey. Debating with another guest, he said, "But look at the result. Look at how we see the ones who graduated from imam hatips... Scammers, perverts, immorals..."
The Board has noted that Saynur Tezel, the host of the program, did not intervene after hearing these remarks and concluded that the incident violated the article of "Broadcasting services shall not incite the public to grudge and enmity of spark feelings of hate in society by discrimination based on race, language, religion, gender, class, region and sect."
Accordingly, the RTÜK has suspended Tezel's program for three times and given a fine to the channel at the upper limit.
Meltem TV and TELE 1 fined as well
The Supreme Board of the RTÜK also discussed the expert report prepared on the "Akıl Oyunu" (Mind Game) program of Meltem TV. The Board has suspended the program for three times and given an administrative fine over the remarks of Erol Mütercimler, one of the two presenters of the program, about a child abuse incident in Sakarya.
RTÜK has also fined TELE 1 channel over some remarks of Mine Kırıkkanat, who was a guest at the "Forum Haftasonu" (Forum Weekend) program.
Fox fined for using slang
Discussing the remarks of Selçuk Tepeli while presenting a news on highway and bridge fees in the main news bulletin, the RTÜK Supreme Board has also imposed an administrative fine on Fox TV channel by referring to the principle prohibiting "rude, vulgar and slang language use." (HA/SD)

3 September 2020:
Turkish media watchdog shuts down opposition network TELE1 for five days
The Radio and Television Supreme Council (RTÜK) has ordered a five-day broadcast ban for opposition television station TELE1, starting at midnight on Wednesday. TELE 1 will remain offline until midnight on Sept. 7.
A recording of the ban being implemented showed TELE 1 newscaster Evren Özalkuş and four guests waving goodbye as the screen fades into the mandatory notice. "We are going dark, but we won't be silenced," Özalkuş said.
The mandatory notice broadcast instead of regular programming cited the reason for the RTÜK ban as "inciting hatred" during a news broadcast on April 30 and a discussion programme on May 24. Read the full article
30 July 2020:
'Journalist should not question! We arrest! We close down!'

While the pressures targeting critical journalists and media outlets are getting more and more grave in Turkey, the attempts to split bar associations and bring social media under a stricter government and judicial control could undermine rights-defending in fields such as freedom of expression.
The April-May-June 2020 BİA Media Monitoring Report signals that press freedom is subjected to serious pressures, in a way against the spirit of the Human Rights Strategy Document, as a result of political alliance policies of the Presidential Government System.
The report also points at a period when the Press Advertising Institution (BİK) and the Television and Radio Supreme Council (RTÜK), two media regulators that one would expect an autonomous and rightful stace, imposed harsh penalties on Evrensel, Cumhuriyet and BirGün newspapers on the one hand, and on Fox TV, TELE 1 and Halk TV on the other. Read the full article

20 July 2020:

Turkish print newspapers, magazines lost half their readership in 10 years
Newspapers and magazines in Turkey have lost roughly half their readership over the past decade, with yearly circulation dropping from 2.24 billion to 1.18 billion for newspapers and from 140 million to 73 million for magazines, the Diken news website reported on Monday, citing Turkish Statistical Institute (TurkStat) figures.
According to the data, newspaper readership plummeted 51 percent compared to 2010 and magazines lost 47 percent. The number of newspapers has also declined, from 2,780 in 2010 to 2,337 in 2019.
In contrast, public advertising costs have been on an upward trend, steadily rising since at least 2016, according to figures obtained from the Press Advertising Agency (BİK), the state body responsible for regulating publicly funded advertisements. Last year, 90.8 percent of newspapers were local publishers, while 7.3 percent were national and 1.9 percent were regional.
7 July 2020:

92 journalists prosecuted in Turkey amid coronavirus measures
Despite the coronavirus measures in effect in Turkey between March 17 and June 15, 92 journalists were prosecuted in 59 trials in nine provinces, according to a report drafted by the Press in Arrest platform, the Bianet news website reported on Monday.
The "June 2020 Press Freedom Report" said the journalists face five aggravated life sentences, one life sentence and between 587 and 1,513 years in prison. Sixty-one journalists were summoned to testify, taken into custody or faced a criminal investigation in the same period. Lawsuits were filed against 18 journalists.
After being imprisoned for four months due to their news stories on the funeral of a National Intelligence Organization (MİT) officer killed during Turkey's operations in Libya, Oda TV Managing Editor Barış Terkoğlu, Oda TV Editor-in-Chief Barış Pehlivan, reporter Hülya Kılınç, Yeni Yaşam newspaper's Editor-in-Chief Ferhat Çelik, Yeni Yaşam Managing Editor Aydın Keser and Yeniçağ columnist Murat Ağırel appeared before a judge for the first time. Read the full article
---
5 July 2020:

Turkish parliamentary office files complaint against insult by opposition columnist
The Turkish Parliament Speakers' Office has filed a criminal complaint against opposition newspaper Sözcü and a top columnist for allegedly insulting Turkey's lawmakers, news website Diken reported on Sunday.
Sözcü columnist Yılmaz Özdil on Saturday openly accused Turkish parliament members of theft in a column that targeted and insulted civil servants, Diken news site quoted the speaker's office as saying in the complaint filed with Ankara Chief Public Prosecutor.
"Thieves are free to enter parliament," Özdil wrote, before listing the various means in which Turkish lawmakers allegedly steal from public services, citing the cases of inflated quotes for healthcare reimbursements and stealing from a donation box.
"It is evident that this column was published to incite hatred and enmity toward Turkish Parliament and the lawmakers," the speaker's office said. Özdil, a vocal critic of the Turkish government, has been a frequent target of criminal complaints made by Ankara state officials. In 2019, Defence Minister Hulusi Akar demanded a prison sentence for Özdil over a column criticising the top government official.
---
Turkey's TV watchdog bans popular music video for encouraging smoking
Turkey's Radio and Television Supreme Council (RTÜK) has banned the broadcasting of a music video by a leading pop singer for encouraging smoking, Birgün newspaper reported on Sunday.
The ban against singer Sıla's music video "Karanfil'' ("Carnation" in English), follows a complaint filed by Orhan Kural, the chairman of the Sarıay Association, Turkey's first anti-smoking organisation, and the Tobacco and Alcohol Unit of the Agriculture Ministry, it said.
The lyrics of the song, "Remember me at least once a year, pin a carnation, light a cigarette from me,'' promote smoking, RTÜK said. Sıla's video had close to 25 million hits on YouTube at the time this article was published.
The decision arrives as Turkish President Recep Tayyip Erdoğan has vowed to curb social media in the country. Last week, RTÜK slapped two opposition TV stations with an unprecedented broadcast ban, sparking domestic and international criticism against censored media in Turkey.
---
2 July 2020:

TV channels critical of Turkish gov't receive 5-day ban, near permanent suspension
Two television channels in Turkey have been hit with five-day bans and the threat of permanent suspension, in a move slammed by press freedom organizations, according to the Middle East Eye. The Radio and Television Supreme Council (RTÜK) media watchdog slapped the bans on Halk TV and TELE 1, two television stations that often feature views critical of the government.
İlhan Taşçı, a member of RTÜK, tweeted the decision on Wednesday, saying that viewers tuning in to the channels would "only see black screens" for five days. He added that the two outlets would lose their broadcast licenses entirely if they were penalized again in future.
An investigation was launched into TELE 1 last week after a television host criticized Ottoman Sultan Abdulhamid II, who ruled from 1876 to 1909.
Merdan Yanardağ accused the former ruler of repressing progressives and reformists in the Ottoman Empire in the 19th century and described him as a "despicable dictator who was a slave to imperialism."
---
July 2020:

More than 400,000 websites banned in Turkey
Turkey had banned access to a total of 408,494 websites as of the end of last year, including 61,049 in 2019 alone, according to the "Bans on the Web 2019" report published by the Freedom of Expression Association (İFÖD).
Turkey's law No.5651, passed in 2007 to regulate online communications and internet broadcasting, has been used to ban access to 130,000 web addresses, 7,000 Twitter accounts, 40,000 individual tweets, 10,000 YouTube videos, and 6,200 Facebook posts as of the end of 2019, the report found.
At least 5,599 news articles were banned in 2019, and news networks removed 3,528 of them to avoid a wider ban on their services, according to İFÖD. Read the full article

10 January 2020:

108 Journalists behind bars, thousands dismissed and unemployed on Journalists' Day
Turkey is celebrating the Working Journalists' Day on Jan.10 under widespread political oppression on the media and dramatically increased unemployment in the sector. While 108 journalists are in prisons and 172 journalists are under investigation because of their journalistic work, more than 13 thousand journalists have lost their jobs because of political and economic reasons. 
Jan.10 has been designated as the Working Journalists' Day when journalists were granted a series of freedoms and rights by the military administration following the military intervention on May 27, 1961.  
According to the World Press Freedom Index in 2019 by Reporters Without Borders(RSF), Turkey placed 157th out of 180 countries. The International Observatory Human Rights (IOHR) indicates that Turkey remains the worst jailer of journalists globally. 
Turkey's ruling Islamist Justice and Development Party (AKP) has particularly increased crackdown on the media following the failed coup attempt in July 2016. Scores of journalists have been imprisoned or harassed with legal challenges and more than 200 media outlets have been closed down. Those of critical media outlets which could manage to survive have been forced into self-censorship. 
Two hundred fifty journalists were put on trial in 2019. One hundred thirty-three years of prison sentences and 140000 Turkish Liras($23816) fine has been imposed on the journalists who were tried. Dozens of journalists were attacked, says Gülfem Karataş of the Turkish Journalists' Union (TGS) told Ahval.
Amid the widespread political crackdown, journalists in Turkey are also facing a huge unemployment and dismissal crisis. 
Official data of Turkey's Statistical Institute shows that one out of four journalism graduates is unemployed in the country in which thousands of young people graduate from departments of communication every year.
"According to the report we prepared a year after the failed coup attempt in 2016, the unemployment rate among the journalists was 30 per cent, now this rate is much higher. Only in 2019,186 journalists from different media outlets have been fired. Many journalists believe that they no longer can do their job in the country and are planning to go abroad," Karataş told Ahval. 
A passionate sports reporter, Uğur Köstekçi is one of those young unemployed journalists. Köstekçi began to journalism at an early age and did a lot both at home and abroad to improve himself. However, he is unemployed now even though he applied for a job many times.
"No matter you possess skills; if you do not have influential contacts, it is almost impossible to find a job in the media sector in Turkey," Köstekçi told Ahval.
Under such a massive political and economic pressure, doing journalism is getting harder and harder in Turkey, which forces some to quit journalism and to try their chance in another sector.
Asya İnedi worked 2,5 years for the Kurdish-sensitive Dicle News Agency, which was shut down after the failed coup attempt in 2016. While she was working for another news agency, she had to quit her job because of political oppression on the Kurdish media. Now she is doing agriculture in the Southern city of Adana. 
"I have started to journalism to report the truth to my people. We were under permanent threat and oppression because of our journalistic work. I was taken into custody several times. Our news agency has been shut down, but we did not give up," İnedi told Ahval. However, we have been incapacitated beyond a certain point, she says. 
Fifty-nine years after the coup administration organised the first Working Journalist Day in 1961, working conditions and the rights of journalists in Turkey are getting worse. To be able to overcome all those predicaments; we, as journalists, should unite and increase the low unionisation rates across Turkey, Karataş says.
Source: https://ahvalnews.com/turkey-press-freedom/
108-journalists-behind-bars-thousands-dismissed-and-
unemployed-journalists-day
Report by International Press Organizations on Status of Press Freedom in Turkey
The report "Turkey's Journalists in the Dock: The Judicial Silencing of the Fourth Estate" prepared in collaboration among eight international press freedom and journalism organizations was shared with the public in Brussels, Belgium yesterday (November 18).
The report has been prepared based on the findings of a joint mission to Turkey in September, during which these eight organizations met with Turkey's Constitutional Court, Court of Cassation and Ministry of Justice, as well as Turkey-based civil society groups and journalists.
While the organizations have "highlighted the continued jailing of over 120 journalists in Turkey as a deep stain on the country's human rights record", the report has revealed "an excess of egregious violations of fundamental rights, with dozens of journalists held on the most serious terrorism-related charges for months, sometimes years, based on the flimsiest of evidence in which critical journalism has been conflated with terrorist propaganda, all part of a campaign to silence opposition voices and close down free speech."


3 key issued have stood out in the report
In the Executive Summary of the report, it has been underlined that three key issues have stood out. These issues have been indicated as follows:
The endemic weaknesses of a judiciary submerged by tens of thousands of cases while simultaneously suffering the loss of a third of its own judges, and presided over by a management body under effective executive control, render it unfit for the task.

The government's judicial reform strategy (JRS), launched in May, fails to substantively address any of the principal obstacles to an effective and independent judiciary, suggesting its real purpose is to give the impression of reform while in fact normalizing state-of-emergency-style justice.

The approach of Turkish officials and courts toward fundamental rights remains highly problematic, particularly concerning the conflation of critical journalism with support for terrorist groups. In particular, European Court of Human Rights (ECtHR) jurisprudence with on the protection for freedom of expression is not observed.
Griffen: Europe must insist on substantial reforms
Speaking about press freedom in Turkey, IPI Deputy Director Scott Griffen has stated, "The plight of Turkey's journalists is but the tip of the iceberg of a much broader issue of systemic human rights abuse. European institutions must insist on substantial reform and not allow the Turkish authorities to gloss over the abuse with promises of superficial change while hundreds continue to pay the price of this abuse with the loss of their liberty."
Findings
The report has shared the following nine findings:
The press freedom environment in the country has not improved since the lifting of the state of emergency in July 2018. Scores of journalists remain behind bars or under travel bans as a consequence of an extended, politically motivated crackdown against the media.

A subsequent wide-ranging capture of the judiciary has progressively and severely damaged the rule of law and the public's right to access information.

The removal of up to one-third of judges and a wave of cases resulting from the post-coup-attempt crackdown has placed a burden on the judiciary but cannot be used as an excuse to fail to offer redress to ongoing, systemic and severe violations of fundamental rights.

The judicial reform strategy (JRS), announced in May 2019 by the Turkish government to address flaws in the justice system, will not be credible unless it guarantees judicial independence in both law and practice and ends the arbitrary persecution of journalists.

The Constitutional Court has made inconsistent rulings on freedom of expression cases. Where it has found in favour of journalists in line with ECtHR standards, rulings have been met with resistance and obstruction in the lower courts. These developments evidence political interference in the judiciary.

The mission recognizes the terrorist threat in Turkey but rejects arguments made by the Supreme Court of Cassation that this justifies exceptional measures outside ECtHR jurisprudence and that fundamental freedoms need to be compromised in the name of security. The state's actions clearly demonstrate that the existence of a terrorist threat is being instrumentalized to serve an indiscriminate crackdown on critical voices. The continued conflation – by the Turkish government, prosecutors and courts – of journalistic work with terror propaganda underscores this fact and was a consistent theme in the mission's meetings with the authorities.

The delegation welcomed the Supreme Court of Cassation's ruling to overturn convictions for defendants in the Cumhuriyet trial, but noted that it cannot reverse the personal damage done to those defendants as a result of their extended imprisonment. It further condemned the court's decision to bring new, more serious, charges against Ahmet Şık.

The delegation was profoundly alarmed by the new powers of Turkey's audio-visual regulator, the Radio and Television Supreme Council (RTÜK) that extend the agency's control to online broadcasters, threatening their existence through a costly and opaque licensing regime. The lack of a narrow definition of online broadcasting potentially empowers the state to regulate all online activity.

The accreditation of journalists and system of issuing press cards is in need of substantial reform. In the past three years it has seen the refusal of thousands of applications and removal of hundreds of press cards on security grounds and has been further abused to restrict the work of foreign correspondents in the country.
Recommendations
The organizations have also offered 11 main recommendations for press freedom in Turkey. These recommendations are the following:
Turkey must urgently revise all anti-terror and defamation laws, repeatedly abused to silence critical press. In particular, it must end the deliberate conflation of public criticism with terrorism propaganda.

It should take immediate steps to end the arbitrary prosecution of journalists, characterized by baseless indictments, politically driven judgments and severe violations of the right to a fair trial. All jailed journalists should be freed without delay. It should likewise end the misuse of travel bans that needlessly perpetuate the punishment of journalists.

It should end political interference of the judiciary, including repealing the April 2017 amendment to article 159 of the Constitution, which allowed for direct political control over the nomination procedure to the Council of Judges and Prosecutors, affecting the independence of the entire judicial system.

RTÜK regulation of online broadcasters must be reviewed to clearly define and limit the scope of regulation to commercial broadcasters to avoid it being used against any government critic.

A new transparent and open system of press accreditation that is independent of government should be introduced that puts journalist organizations at the centre of the process. Foreign journalists must also be able to attain accreditation and to work free of harassment.

The persistent refusal of the authorities to allow prison visits is a humanitarian issue that must end. Human rights and solidarity organizations for journalists should be enabled to visit detained journalists.

Turkish authorities should closely and genuinely involve independent civil society, journalists and international experts in freedom of expression, judicial independence and the rule of law to guide reforms that bring the independence of the judiciary in line with Turkey´s commitments under international human rights law.

The TCC must give priority to applications regarding detained journalists and administrative measures blocking websites, including Wikipedia, banned in Turkey for two-and-a-half years. The delays in these cases seriously harm the public's fundamental right to access information.

The TCC should improve its consistency of rulings involving journalists to end any ambiguity as to whether journalism can be used as evidence of terrorist propaganda.

The rulings of the TCC should be respected by lower courts and implemented without delay in line with article 153 of the Constitution.

TCC rulings that set precedents emphasizing that freedom of expression is a fundamental right and that journalism is not evidence of terrorism must be followed by lower courts. (EKN/SD)
Turkey's New Internet Regulations Spark Fears of New Wave of Censorship
 In Turkey, new controls regulating internet use have come into force. The government says all broadcasters, who are already restricted, need to abide by the same rules on the internet, but critics claim the new measures are an attempt to silence the last platform for independent journalism.
"This measure burns us," said Onur Oncu, explaining his reaction to the new internet controls. Oncu works as a reporter for Ozguruz, an internet news portal. Every day, Oncu sends news reports from his bedroom to Berlin, where Ozguruz is based. The website claims to provide independent news outside the control of Turkey's state regulatory authority. But according to new regulations, internet broadcasting now falls under government control.
"There are so many internet portals in Turkey. News sites, web TV, even by phone, people can do citizen journalism via Periscope," said Oncu. "And the government saw this, and it became a troublesome issue for them because they couldn't prevent it. The new broadcasting law has become a way to prevent it."
Media watchdogs
According to media watchdogs, as much as 90% of mainstream media is pro-government-owned, while state regulations impose strict controls on reporting. With the government's tightening grip on the mainstream media, the number of TV and radio internet news sources grew exponentially. Many well-known traditional journalists, who had been fired for critical reporting, now work on the internet.
Government attempts to regulate such webcasters are seen as just the latest attempt to control the internet. "For obtaining crucial political information, you have to go to social media," said Yaman Akdeniz of the Istanbul-based Freedom of Expression Society.

"That's why the Turkish authorities are targeting the internet," he added. "Whether through working practices or whether through now regulating or trying to regulate the radio-television services. But also the high number of criminal investigations and prosecutions."
Turkish authorities have blocked over 245,000 websites, according to the Istanbul Freedom of Expression association, making Turkey one of the world's most restrictive countries for the internet. Twitter and YouTube have been temporarily blocked, while Wikipedia has been banned since 2017. The government says the latest internet control measures are aimed at harmonizing broadcasting regulations so that all broadcasters follow the same rules. Under the new law, broadcasters that are refused a license or don't apply can be blocked or face hefty fines.
Court fight
In Istanbul's Kadikoy district, lawyers pack a seminar to the bursting point to attend a legal briefing on the new regulations. The organizers, the Freedom of Expression Association, say the event was oversubscribed several times.
"The law should protect individuals' right to voice their thoughts," said attending lawyer Selmin Sahin. "The [Turkish] lawmakers should remember this. We are at the beginning of this road, but I believe we can improve."
The past few months have seen the judiciary rule against the government in high-profile cases on freedom of expression.
In September, Turkey's top appeals court ruled for the release of five journalists from jail. They were among 14 other former employees of the Cumhuriyet newspaper convicted on terrorism charges. The case was widely seen as pivotal to media freedom, with the Cumhuriyet one of few remaining independent publications.
Turkey's Constitutional court in July decided in favor of hundreds of academics convicted on terrorism charges. The court ruled their freedom of expression was infringed for being convicted for signing a petition calling for an end to fighting between the Turkish government and Kurdish insurgents.
But a crackdown on pro-Kurdish internet media appears to be intensifying.
"Kurdish media and news broadcasting on the internet is constantly targeted, and every new web site they open is subject to a blocking order [by authorities]," Akdeniz said .
"It takes many years to take blocking decisions to the constitutional court and get a decision," he added. "Some of the applications we made in 2015 are yet to be heard. That's why the news providers, rather than giving up, constantly adapt and find new ways, like [video streaming service] Periscope. Some news providers now use Instagram."
For Oncu, with a colleague having fled the country and his editor living in Berlin, his faith is relying on the power of the internet to resist control.
"They are attempting to block, but there is an alternative. When they shut down our website, we started broadcasting by phones," Oncu said. "Unless they cut the cord for the internet, there could always be alternatives: YouTube, for example. It could be VINE or Facebook. I mean, there are many alternatives available, so I don't think they can cope with this."
Turkish presidency takes control of national Anadolu Agency
Management of Turkey's state-run Anadolu Agency has been transferred to the Presidency's Directorate of Communications, the Turkish government's official gazette announced on Friday.
The decree signed by President Recep Tayyip Erdoğan means power to audit the national news agency, appoint administrators and manage its activities, budget, and human resources will now lie with the presidency's communications directorate.
The latest move is likely to make Fahrettin Altun, the Presidency Communications Director, one of the most influential figures at the agency.
An academic known for his work at government friendly think tank SETA and regular columns for pro-government newspapers, Altun was named as the communications director last July.
Altun has spoken of his desire to encourage a "native and national" culture in Turkey in line with the Justice and Development Party (AKP)'s vision of Turkish nationalism and free from the influence of "Westernist ideologies".
The Presidency Directorate of Communications also oversees Turkey's national broadcaster, TRT, and the media regulatory body, the Radio and Television Supreme Council.
Anadolu Agency is the main source for results on election nights in Turkey, a status that led to controversy on the night of the March 31 local elections when the agency abruptly stopped updating results as the opposition candidate was poised to take the lead in Istanbul.
The next morning the Supreme Election Council chairman told reporters Anadolu Agency had not received data on the count from the council, raising suspicions that it received its data directly from AKP officials at polling stations.
Source: https://ahvalnews.com/anadolu
-agency/ turkish-presidency-takes-
control-national-
anadolu-agency