+
The new Turkey
1,800 academics support colleagues dismissed
and punished in Turkey over peace petition
04-Apr-2019
29 March 2019: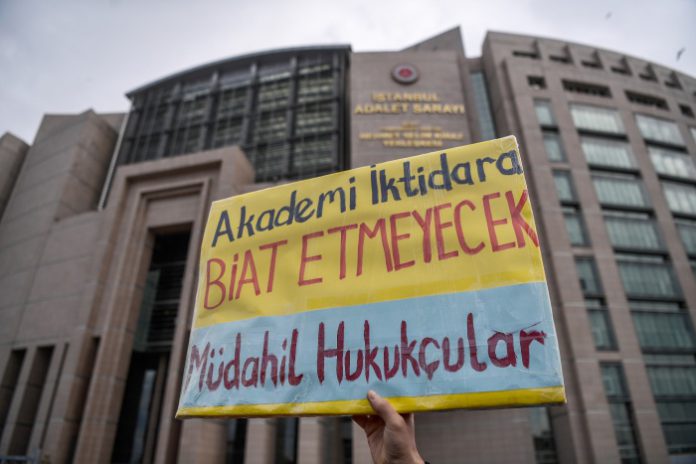 A total of 1,800 academics around the world have urged the cutting of ties with institutions in Turkey that dismissed academics for signing a petition in 2016 which demanded a halt to the Turkish army's counterterrorism operations in predominantly Kurdish cities.
The academics issued a statement and asked for the reinstatement of the dismissed academics to their universities, Turkish media outlets reported on Friday.
Prominent academics including Nobel Prize laureate Noam Chomsky condemned the dismissal and prosecution of academics in Turkey and made an international call to protest those institutions that had fired the Turkish academics.
The statement also mentioned that these academics not only lost their jobs and in some cases were convicted and imprisoned but also had their passports revoked as a form of punishment.
The 1,128 Turkish academics who signed the petition calling on the Turkish government to halt military operations in the predominantly Kurdish southeastern region of the country have been dismissed from their positions, sentenced to prison or face an overseas travel ban.
Turkish officials opened investigations into the signatories of the peace petition, and in 137 of the cases the academics were handed down prison sentences.
Turkey started military operations in the Southeast targeting Kurdistan Workers' Party (PKK) terrorists, eventually causing the death of dozens of civilians and the destruction of some residential parts of the cities.
Source: www.turkishminute.com/2019/03/29/1800-
academics-support-colleagues-dismissed-and-punished-
in-turkey-over-peace-petition/