+
The new Turkey
Adnan Selçuk Mızraklı
12-Apr-2020
9 April 2020:

Turkish prosecutors level new terrorism-related charges against jailed Diyarbakır mayor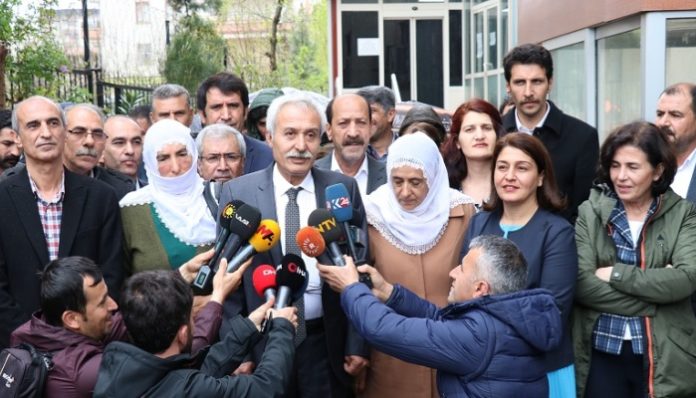 Ankara prosecutors have drafted an indictment for Selçuk Mızraklı, the former mayor of the predominantly Kurdish city of Diyarbakır, for allegedly disseminating terrorist propaganda, the Bianet news website reported on Thursday.
Mızraklı had already been sentenced to nine years, four months in prison in March for alleged membership in the outlawed Kurdistan Workers' Party (PKK), based on an informant's testimony as well as his attendance at events and demonstrations.
Similarly, the new indictment referred to six events he attended as evidence for charging him with disseminating terrorist propaganda.
His participation in meetings held by his party, the Kurdish-oriented Peoples' Democratic Party (HDP), an HDP-organized conference on the crises in the Middle East and his support for a hunger strike by HDP deputy Leyla Güven as well as his tweets about Ramin Hossein Penahi, a Kurdish activist executed in Iran, were cited in the indictment. Read the full article

---
9 March 2020:

Turkish court sentences pro-Kurdish ex-mayor to nine years in jail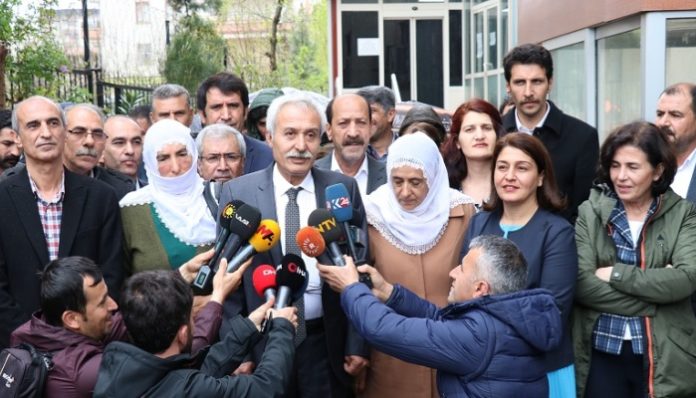 A Turkish court sentenced on Monday the former mayor of the southeastern province of Diyarbakır, Selçuk Mızraklı, to nine years and four months in jail over membership in a terrorist organisation, Diken news site reported. 

Mızraklı was removed from office on Aug. 19 alongside two other pro-Kurdish Peoples' Democratic Party (HDP) mayors over links to the outlawed Kurdistan Workers' Party (PKK), an armed group that has been at war for Kurdish self rule in Turkey for over three decades.
The PKK is designated as a terrorist organisation by Turkey, the United States and the European Union. The HDP mayor was arrested on Oct. 22 with prosecutors demanding a prison sentence of up to 15 years. Turkish authorities have replaced dozens of HDP mayors over links to the PKK since the March 31 local elections last year. 
---

15 November 2019:

Elected Mayors of 20 Municipalities Replaced with State-Appointed Trustees So Far

Since the Metropolitan Mayors of Van, Diyarbakır and Mardin were removed from office on August 19, 2019 on the ground that there were ongoing investigations against them, trustees have been appointed to 20 metropolitan, provincial and district municipalities in eastern Turkey.
Lastly, on November 13, trustees were appointed to the District Municipalities of Yenişehir and Hazro in Turkey's southeastern province of Diyarbakır and the Municipality of Akpazar town in Mazgirt, Dersim.
CLICK - Four HDP Mayors Replaced with Trustees
CLICK - Trustees Appointed to 15 HDP Municipalities Since Local Elections on March 31
While mayors have been removed from office, district governors or governors have been appointed as acting mayors in their place.
In dismissing Peoples' Democratic Party (HDP) mayors, the Ministry of Interior or governorships have been referring to "the ongoing investigations against them on terror-related charges." 
Trustees have been appointed to the following municipalities so far:
Diyarbakır Metropolitan Mayor Adnan Selçuk Mızraklı
Mardin Metropolitan Mayor Ahmet Türk
Van Metropolitan Mayor Bedia Özgökçe Ertan
Hakkari Mayor Cihan Karaman
Yüksekova Mayor Remziye Yaşar
Nusaybin Mayor Semire Nergiz
Kulp Mayor Mehmet Fatih Taş
Kayapınar Mayor Keziban Yılmaz
Bismil Mayor Gülcan Özer
Kocaköy Mayor Rojda Nazlıer
Erciş Mayor Yıldız Çetin
Karayazı Mayor Melike Göksu
Cizre Mayor Mehmet Zırığ
Saray Mayor Caziye Duman
Kızıltepe Mayor Nilüfer Elik Yılmaz
Yenişehir Mayor Belgin Diken
Hazro Mayor Ahmet Çevik
İdil Mayor Songül Erden
Akpazar Town Mayor Orhan Çelebi
İpekyolu Mayor Azim Yacan
---

Turkish authorities on Friday launched an investigation into the new co-mayors of the southeastern province of Diyarbakır elected on Sunday's local polls according to unofficial results, news site Gazete Karınca reported.
Turkey's predominantly Kurdish Peoples' Democratic Party (HDP) declared victory in local polls on Sunday in Diyarbakır and received 62.93 percent of the votes in its stronghold.
Diyarbakır was one of the provinces the Turkish government replaced previously elected HDP mayors with appointed administrators over terror links to outlawed Kurdistan Workers' Party.
Both the Turkish President Recep Tayyip Erdoğan and the Interior Minister Süleyman Soylu repeatedly said during the election campaign that the government might again replace mayors to be elected on March 31, if they were linked to the PKK.
Diyarbakır Chief Public Prosecutor's office launched a terror investigation into co-mayors Adnan Selçuk Mızraklı and Hülya Alökmen Uyanık over joining an anthem and one minute's silence at a meeting in Diyarbakır organised in memory of those who lost their lives in democracy struggle, Gazete Karınca said.*


*Source: https://ahvalnews.com/peoples-democratic-
party/turkish-prosecutors-launch-investigation-hdps-
new-diyarbakir-co-mayors