About Nurettin Veren
President Gulen Schools. Gulen's confident for 25 years

Nurettin Veren was President Gulen Schools. Gulen's confident for 25 years.

Nurettin Veren has been one of three main figures of the Gülen Movement, which was practically founded in 1966 in the western İzmir province. He told the story of how he got acquainted with Gülen and laid the groundwork for a movement, which he said turned into a terrorist cult in decades.

"Gülen came to İzmir from Edirne as a man who did not even finish primary school. His diploma was faked so that he could be an imam as a public servant. He used to take shelter in a small mosque. This is where our paths crossed," Veren said. Recalling his first year at university, Veren said he became friends with Gülen in 1966 when Gülen was quite poor.

Veren said the political landscape and environment in the 1970s helped Gülen a lot. "There were clashes between leftist and far-right students on a daily basis. Conservative students were not comfortable. Gülen suggested that we provide shelter to them. We rented a couple flats," Veren said, adding that both students and businessmen willing to donate put up money the rent.

"This is how the Hizmet [service in Turkish, what Gülenists call the Gülen Movement] was born," Veren stressed. Asserting that everyone who visited the flats liked the environment and the idea, Veren said the number of flats increased to 50 or 60 in a short span of time. "We had to legalize our houses. According to the constitution at the time, it was illegal," Veren said, adding that they decided to establish a foundation and build a dormitory, which would be monitored and supervised by the state.

"We started to build the dormitory in 1972. We could finish it in five years due to economic problems. It had a capacity of 100 beds. It was a model for other dormitories. Anyone who visited the dormitory loved it," Veren said, adding that the number of dormitories rose to 100 across Turkey by 1980.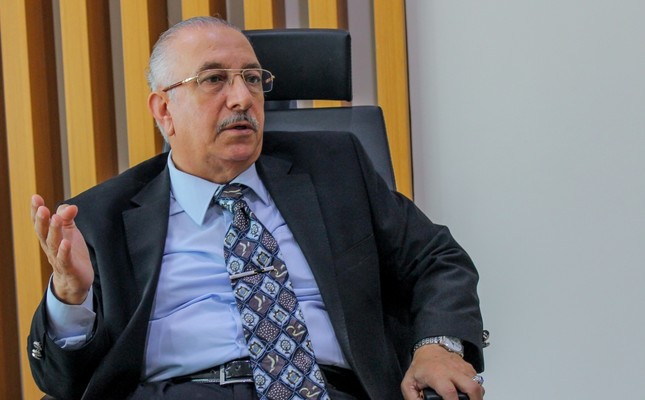 Veren explained how Gülen ordered his followers to infiltrate the judiciary, military, police department and other state institutions decades ago. "I attended a quite confidential meeting held by Gülen in 1996.

Gülen told them to seize the military, police department and judiciary. We had thought that we were training children to be conservative and be useful to the nation. My whole world was shattered there," Veren said.

Having warned Gülen about his intentions, Veren was dismissed from the core squad. "He sent me a letter after I warned him. They put a ban on me. They told me not to come near him or his followers," he added.

Veren also said that Gülenist infiltration of state institutions has been taking place for at least 40 years. He added that the Turkish state should create a long-term plan to cleanse Gülenists from these institutions. (1)

---
Confessor Nurettin Veren
Nurettin Veren knew Fethullah Gülen since his sermons in Kestanepazarı Mosque (Izmir) in 1988. He was one of 12 people that founded the Akyazılı Foundation. According to his own account he was the right arm of Fethullah Gülen for 30 years.

In 2004 he "betrayed" his teacher and made many allegations and confessions. He stated that in 1995 a difference of view emerged between them. He had gone to the USA to see Fethullah Gülen, but for more than one month could not see him, because he believed that the cassettes that had resulted in a court case against Gülen had been leaked and sold by Veren.
When Veren criticized Gülen during a talk Gülen had attacked him with a rabble and asked others to kill him, although he was in the United States. Gülen accused Veren of attempting to kill him and take his place. After return to Turkey some people intervened and Nurettin Veren was again made the general coordinator of the daily Time (Zaman).

Therefore, Nurettin Veren said, he stayed silent for three years. After that Veren made statements to the journal Enlightenment (Aydınlık) of the Workers' Party (IP) and accused Gülen of partnership with the CIA and various dangerous initiatives against Turkey. Later Veren continued his "revelations" on an own website until it was hacked.

On 1 November 2005 he became a member of the IP, whose leader Doğu Perinçek is one of the defendants in the Ergenekon trial.
The lawyers of Fethullah Gülen sent statements to all organs that published the "confessions" of Nurettin Veren maintaining that his remarks were lies and slander. (2)
---
(1) www.dailysabah.com/war-on-terror/2016/08/13/co-founder-of-gulen-movement-cult-leader-gulen-works-with-cia-aims-for-imamate-of-the-universe

(2) /www.tuerkeiforum.net/enw/index.php/The_Army_of_the_Imam:_Who_is_Fethullah_G%C3%BClen%3F