Media in Turkey
Court rules to keep Zaman journalist Ünal in jail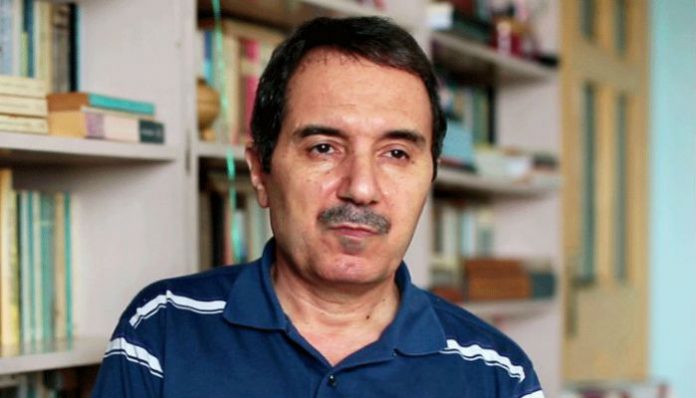 A high criminal court in the western Turkish province of Uşak has refused to release Ali Ünal, a theologian and former columnist for the now-closed Zaman daily, who has been behind bars for 23 months.
The fourth hearing in Ünal's trial was held at the Uşak 2nd High Criminal Court on Wednesday.
Ünal, who is incarcerated in a high-security prison in İzmir province, is accused of "attempting to overthrow the constitutional order," "establishing and managing an armed terrorist organization" and "being a membership in a terrorist organization" due to his links to the Gülen movement.
Ünal faces two consecutive life sentences in addition to a 29-and-a-half-year jail sentence. Read the full article.


Turkish president to star in his own show
Turkish President Recep Tayyip Erdoğan is to make a monthly 30-minute programme for state television and radio explaining what he has been up to, secularist newspaper Sözcü said .
The programme will be produced by a private television company and be aired outside of regular news bulletins, according to the presidential decree announcing the news.
However, the decree said programme would not be "for political ends", but its aim would be "for public opinion to internalise the reasons, benefits, duties, style and fundamentals of the president's activities". In trying to use the medium of television to portray more of Erdoğan's human side, the show is heir to a long tradition, from U.S. President Franklin D. Roosevelt's fireside chats to the reality TV show Aló Presidente, which featured Venezuelan President Hugo Chávez. Source

Journalist Erdem Gül acquitted of 'publishing state secrets' in MİT trucks case.

Turkish journalist Erdem Gül has been acquitted of charges of "publishing state secrets," his newspaper Cumhuriyet reported on July 16.
Gül, the Ankara bureau chief of daily Cumhuriyet, appeared before judges at the Istanbul 14th Heavy Penal Court on July 16 in the case of National Intelligence Organization (MİT) trucks bound for Syria in 2014.
Cumhuriyet's former editor-in-chief Can Dündar and main opposition Republican People's Party (CHP) deputy Enis Berberoğlu, who was accused of leaking the information on the MİT trucks to the newspaper, were convicted together with Gül in the case last year.
Turkey's Supreme Court of Appeals had quashed the Istanbul court's ruling in March, noting that Dündar should have been sentenced to up to 20 years in prison, not only five years and 10 months, while requesting the acquittal of Gül.
The 14th Heavy Penal Court in Istanbul ruled for the second time in the case on July 16.
The prosecutor argued that daily Cumhuriyet published a story about the MİT trucks with Dündar's name in the byline in May 2015, which removed the confidential status of the information, therefore Gül's June 2015 story about the same issue could not be considered as leaking state secrets. Read more about Erdem Gül

Turkey takes legal action against 313 social media users in one week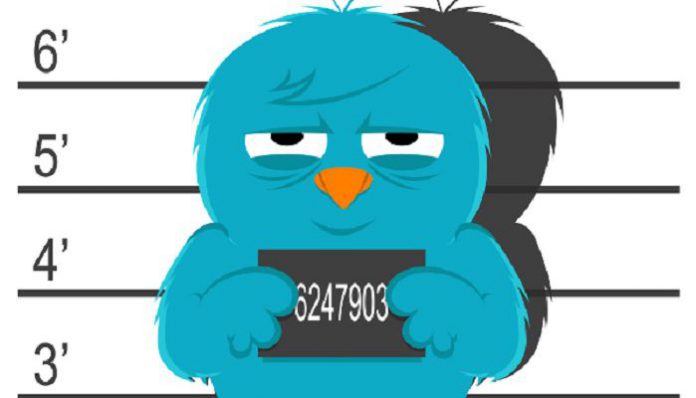 The Turkish Interior Ministry has announced that a total of 514 social media accounts have been investigated while legal action has been taken against 313 social media users due to their posts in the past week, the gazeteduvar news website reported on Friday.
In a statement from its website the ministry said legal action was taken against 313 social media users between July 2 and 9.
The social media users face charges such as disseminating the propaganda of a terrorist organization, openly mentioning their links to a terrorist organization, fomenting hatred and enmity among the public, insulting high-ranking state officials and targeting the state's unity as well as public safety. Source


Judge blocks access to tweets supporting journalist's right to freedom of expression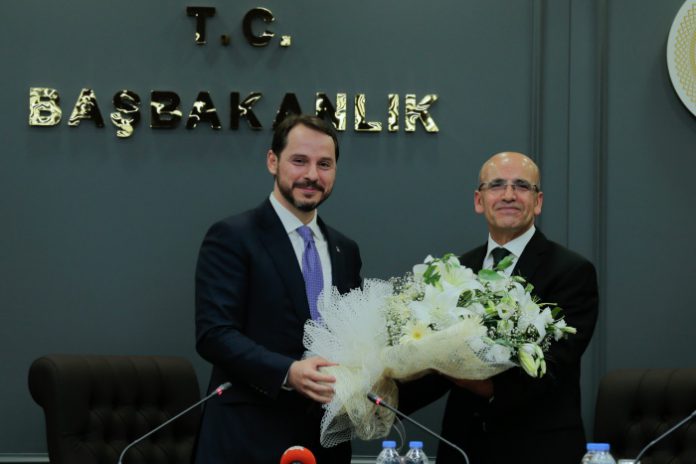 A judge for the İstanbul 3rd Penal Court of Peace on Tuesday ruled to block Internet access to the tweets of Turkey's Journalists Union (TGS) and Reporters Without Borders (RSF) that expressed solidarity with a journalist standing trial for reporting on the tax haven businesses of a Turkish minister.
Newly named Treasury and Finance Minister Berat Albayrak, previously energy minister, had filed a criminal complaint against Cumhurriyet daily journalist Pelin Ünker for reporting in November 2017 on the offshore businesses of Albayrak and his brother revealed by the Panama Papers, a project of journalists around the world exposing politicians' business ties with tax havens.
Ünker's report covered the time that Albayrak and his brother were executives with Çalık Holding in the early 2000s.
In addition to the Albayrak brothers, then-Prime Minister Binali Yıldırım's two sons had offshore companies in tax havens.
A week later, a judge for the İstanbul 4th Penal Court of Peace ordered a block on Internet access to those news stories.
After the revelation, Albayrak also filed criminal complaints against the journalists who reported on the Panama Papers, including Ünker.
The TGS and RSF tweets called on colleagues to attend the first hearing in Ünker's trial in a show of support for her right to exercise freedom of expression.
"Mr. Minister, congratulations for your new job. … You can't silence us. See you in court," the TGS tweeted on Tuesday after the judge's decision.
Former Energy Minister Albayrak recently was appointed treasury and finance minister by his father-in-law, President Erdoğan. Source
Journalists in Turkey to apply to presidential palace for press cards
Journalists wanting to get hold of a press card in Turkey will now have to apply to the presidential palace, according to Turkish news website Gri Hat on Tuesday.
The changes to the procedure required to obtain a press card come after the publication of a decree on Monday that transfers responsibility for issuing the cards from the Directorate General of Press and Information, which was affiliated with the now abolished Prime Ministry, to the Presidency Directorate of Communication.
The policy requiring that journalists apply to state institutions to obtain credentials is widely perceived as an instrument that allows the state to control the press. Turkey's Press, Broadcast and Printing Press Workers Union of Turkey had demanded that the practice be abolished . Source

AKP social media hawks disappear
Journalists Fuat Uğur and Cem Küçük, two of the most outspoken and aggressive supporters of Turkish President Recep Tayyip Erdoğan and the ruling Justice and Development Party (AKP), have mysteriously disappeared from the country's social media sphere, news site ABC Gazetesi reports.
Turkish social media users were puzzled by the unexplained closure of the pair's Twitter pages on Tuesday, the day after Erdoğan was sworn in as the country's first executive president in what many see as an overpowering victory for the AKP side.
Uğur and Küçük are well-known for their vociferous attacks, often through social media, on opposition figures and those close to the AKP who are perceived to have strayed too far from Erdoğan's chosen path.
Shortly before closing their accounts, the pair had reportedly been involved in an online dispute with Ümit Özdağ, the chairman of the nationalist opposition Good Party. Source

Journalist Şerife Oruç detained again after being released from 793-day arrest
Journalist Şerife Oruç has been detained again immediately after she was released from 793 days of pre-trial detention.
Under arrest on terror charges since July 5, 2016, Oruç was released on judicial control on Monday. Media associations from in and outside of Turkey welcomed the decision. Yet, Oruç was rounded up immediately after she was released as part of another investigation against her.
Oruc worked as a reporter for the pro-Kurdish DIHA news agency until it was shut down by the government in the aftermath of the July 15, 2016 failed coup. Source

Artı Gerçek's Fadıl Öztürk appears in court for social media posts

Fadıl Öztürk, a poet and a contributor to the news website Artı Gerçek, appeared in an Izmir court on July 3 for the first hearing of a trial in which he is accused of "conducting propaganda for a terrorist organization" via his social media posts and his articles.
 

Addressing the 2nd High Criminal Court of Izmir during the trial, Öztürk denied the accusation, while his lawyer, Aysun Akşehirlioğlu, requested for the judicial control measures and the overseas travel ban imposed on Öztürk to be lifted.
 
Following the defense statements, the prosecutor submitted his final opinion, in which he requested that Öztürk is convicted of "propaganda."
 
Öztürk's lawyer requested for additional time to prepare a defense statement in response to the prosecutor's final opinion. Issuing an interim ruling, the court ruled for the continuation of the judicial control measures imposed on Öztürk and adjourned the trial until October 2, 2018, for the defense statement to be prepared.
 
Öztürk was taken into custody on January 5 in Izmir based on an arrest and search warrant on grounds that he "conducted propaganda for a terrorist group in his articles." He was released from custody four days later, on January 9, under judicial control measures. Source

Five acquitted in Zaman trial, two journos released from jail
Court convicts 6 journalists of "FETÖ membership" while acquitting all 11 defendants of the "coup" charge in the indictment
The long-running case into 11 former columnists and editors of the Zaman newspaper, closed down in 2016 through a statutory decree, came to an end on July 6. The trial court convicted six of the journalists standing trial of "membership in a terrorist organization" while acquitting five of the defendants.

The 13th High Criminal Court of Istanbul acquitted columnists Lale Sarıibrahimoğlu, Nuriye Ural, İhsan Dağı, editor Mehmet Özdemir and lawyer Orhan Kemal Cengiz of all charges.

The panel found six of the defendants -- columnists Ahmet Turan Alkan, Ali Bulaç, Şahin Alpay, Mümtazer Türköne, Zaman's Ankara representative Mustafa Ünal and the newspaper's night shift editor İbrahim Karayeğen -- guilty of the "membership in a terrorist group" charge, handing down prison sentences of various lengths between 8 years and 9 months and 10.5 years.

Alkan, who had been in pretrial detention in Silivri Prison for almost two years as part of the case, was given 8 years and 9 months in prison. The court ruled to release Alkan under judicial control measures.

Şahin Alpay and Ali Bulaç, both of whom had been released from prison in previous hearings after more than 1.5 years in pretrial detention each, were also sentenced to 8 years and 9 months imprisonment. The court did not rule for their rearrest, but for the continuation of the judicial control measures imposed on both Alpay and Bulaç.

Karayeğen, who has also spent almost two years in pretrial detention in Silivri, was given a nine-year sentence. The court ruled for Karayeğen's release under judicial control measures.

The court gave the lengthiest sentences in the trial to columnist Türköne and Ankara representative-columnist Ünal, sentencing each to 10.5 years in prison. The panel also ruled for the continuation of Türköne and Ünal's detentions pending the appeal process.

In addition to P24, the hearing at the Istanbul Courthouse in Çağlayan was monitored by representatives from the London-based free expression advocacy group Article 19, Reporters Without Borders (RSF), Human Rights Watch (HRW), the German Consulate-General in Istanbul and the EU Delegation in Turkey. Swedish and Norwegian diplomats attended the first day of the hearing on July 5.

The trial, which started more than a year ago, on April 10, 2017, was based on an indictment into 30 people initially. The vast majority of the suspects were arrested and jailed pending trial as part of sweeping operations targeting journalists and columnists working at media outlets linked with the Fethullah Gülen community, which the Turkish government brands as the "Fethullahist Terrorist Organization/Parallel State Structure (FETÖ/PDY)" and accuses of being the perpetrators behind the failed coup attempt of July 15, 2016.

At the end of the third hearing of the case, the court ruled to separate the files of 20 of the defendants who were on trial for their financial involvement with or for having assumed administrational duties within Feza Media Group -- the parent company that included the Zaman newspaper and the Cihan News Agency as well as several other newspapers and television stations linked with the Gülen network.

The remaining 11 defendants in the main case each faced various charges that included "attempting to overthrow the constitutional order," "membership in a terrorist organization," "conducting propaganda for a terrorist organization" and "aiding a terrorist organization without being its member." Source

OSCE's Désir questions media freedom in Turkey 49 times in 8 months
Harlem Désir, representative on freedom of the media for the Organization for Security and Co-operation in Europe (OSCE), has made 13 statements, posted 31 tweets and written five letters to Turkish officials in the last eight months, an OSCE report revealed on Thursday.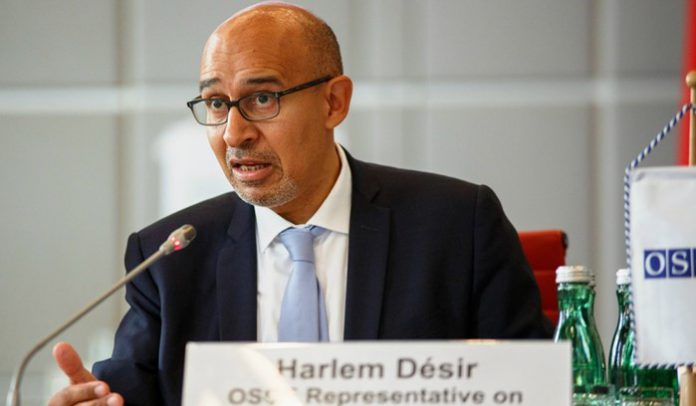 In the 65-page "Regular Report to the Permanent Council for the period from 9 November 2017 to 5 July 2018," Désir underlined that his second report clearly reflects the situation and problems faced by the media in the OSCE region.
"Since my last report in November last year I have made 273 interventions, 371 in total in 40 participating States in the year I have been Representative," he added.
"Today, in the OSCE region, more than 150 journalists are still in prison. Reporting, even on sensitive issues, expressing critical views, even on governmental policies, investigating, even on corruption cases, should not lead to the imprisonment of a journalist," said Désir.
"The fight against terrorism, violent extremism and hate speech should also not result in jailing of journalists who have nothing to do with such criminal activities."
"I have been and will continue to highlight each case of imprisonment, calling on authorities to dismiss charges and respect the independence and work of the media, until each journalist unjustly imprisoned can be released," the OSCE's Désir added.
Désir's statements and tweets about Turkey have mainly focused on the trials of Zaman, Özgür Gündem and Cumhuriyer daily journalists and columnists. The OSCE representative has written five letters to Foreign Minister Mevlüt Çavuşoğlu concerning the proceedings.
The full text of the report can be read at http://www.osce.org/representative-on-freedom-of-media/386927?download=true
Trial of Zaman journalists resumes at İstanbul court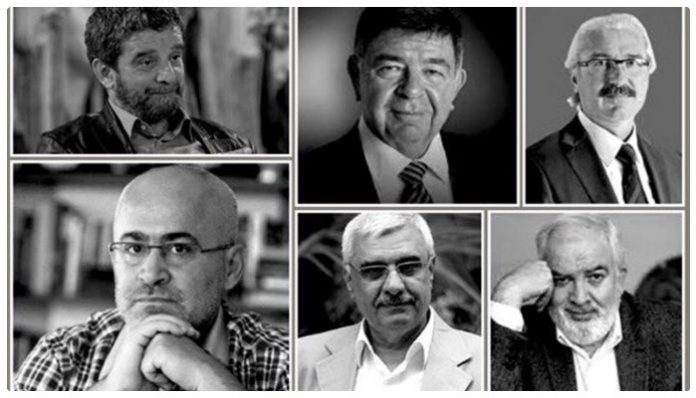 The trial of journalists from the now-closed Zaman daily resumed at the İstanbul 13th High Criminal Court on Thursday where the defendants are making their final defense statements before the court renders its verdicts.
The court is expected to give its final verdicts for the journalists during a hearing on Friday.
Former Zaman writers and editors Mümtaz'er Türköne, Ali Bulaç, Ahmet Metin Sekizkardeş, Ahmet Turan Alkan, Alaattin Güner, Cuma Kaya, Faruk Akkan, Hakan Taşdelen, Hüseyin Belli, Hüseyin Turan, İbrahim Karayeğen, İsmail Küçük, Murat Avcıoğlu, Mustafa Ünal, Onur Kutlu, Sedat Yetişkin, Şeref Yılmaz, Yüksel Durgut and Zafer Özsoy are among the defendants standing trial.
The journalists face charges of violating the constitution, membership in a terrorist organization, disseminating the propaganda of a terrorist organization and aiding a terrorist organization.
The Zaman daily, which was Turkey's best-selling newspaper, was closed down along with dozens of other media outlets due to their links to the Gülen movement, which is accused by Turkey's Justice and Development Party (AKP) government of masterminding a coup attempt in July 2016. Read the full article