The New Turkey



Journalist Demir's Photo with Demirtaş Cited as Crime Evidence: 'This is Clearly a Plot'

Journalist Hayri Demir's interview and photograph with Selahattin Demirtaş, the former co-chair of the Peoples' Democratic Party (HDP), were cited as evidence in the case he is being tried for "being a member of a terrorist organization" and "propagandizing for a terrorist organization.
Speaking to bianet before the hearing that will be held on October 23 at Ankara 15th Heavy Penal Court, Demir said that the investigation minute prepared by Bolu Security Directorate was added to the case file.
He said that he interviewed Demirtaş on October 1, 2015, and the photos, the text and his social media posts on the interview are cited as evidence.
"Stolen memory cards were delivered to the police"
"Thieves broke into my house in Ankara on February 28, 2017. The person or people who broke into the house just took the two memory cards of the camera in the drawer, rather than taking the money box which was full of money. I notified the police. Police officers came, searched for fingerprints and took minutes. Read the full article

Journalist to Pay Damages for Reporting on Students Made to Pose with Hanging Ropes
Tuğba Özer, a reporter for the daily Cumhuriyet, has been sentenced to pay 5 thousand Turkish Lira (TRY) in damages for having reported on teacher Aydın Erekmen, who made his elementary school students in Başakşehir, İstanbul pose with hanging ropes in their hands.
The lawsuit was filed against Özer by the IHH Humanitarian Relief Foundation, where Erekmen was working as a volunteer.
Sharing a message on her Twitter account, Tuğba Özer has said, "I have been sentenced to pay 5 thousand TRY in damages in the lawsuit filed against me by the IHH due to the news which I reported on teacher Aydın Erekmen, who gave hanging ropes to his students and had their photos taken, and the link of the teacher to the İHH."
'Foundation and terrorist organization equated'
In the final hearing of the case heard by the İstanbul 23rd Penal Court of First Instance, Sefa Özdemir, the lawyer of the IHH Foundation, stated, "It is understood that the article in question made a civil servant teacher look like a person working at foundations."
Indicating that "the client foundation was equated with a terrorist organization", Özdemir said that it was "a libel against the foundation" and concluded that his "client suffered immaterial damages".
'The reported news is true'
Onur Güneş, the lawyer of journalist Özer, also said, "Not to speak of whether Aydın Erekmen is a member of the complainant foundation, it is understood from the screen images presented to the court that he works on behalf of the IHH and these works are shared on social media."
Underlining that journalist Özer "does not have the right to ask whether Erekmen is legally a member of the foundation or not", lawyer Güneş added, "The reported news is true. There is no attack on personal rights". The lawyer requested dismissal of action.
Court has ruled for damages
Announcing its verdict, the court board has ruled that journalist Tuğba Özer shall pay 5,000 TRY in damages to the İHH Foundation.
What happened?
As reported by journalist Tuğba Özer on İleri Haber news website in 2016, teacher Aydın Erekmen gave hanging ropes to his primary school students in Başakşehir, İstanbul and had their photos taken in classroom.
Özer also reported that the teacher shared this picture on social media, attaching the note "Make or break... Chief...! We want justice".
The teacher was engaging in activities on behalf of the pro-government foundation İHH, Özer also reported. (HA/SD)

Twenty-Four Social Media Users Arrested for 'Smearing Operation Peace Spring'

Cybersecurity units arrested 186 people for "smearing" Turkey's ongoing "Operation Peace Spring" in northern Syria. Twenty-four of the detained people have been arrested for "spreading online disinformation," the state-run Anadolu Agency reported, quoting security sources.
Thirty-eight suspects were released and 40 were released on probation. Turkey launched the operation on October 9 to remove the Syrian Democratic Forces (SDF) from the border areas. The investigation by security sources alleged that almost 840 people had "criminal posts" on social media, with 62 of the accounts were run in Germany, England and France.
Under the coordination of the Interior Ministry, security forces oversee online accounts round the clock, the AA said. (AS/VK)

-----------------------------------------------
Curfew in Derik, Mardin

The Governorship of Mardin has announced that a curfew has been declared in the neighborhoods of Çataltepe, Adak, Doğancı and Develi in the district of Derik in Turkey's southeastern province of Mardin. While the curfew has been declared on the ground of an operation to be conducted in the neighborhoods, it will be in effect until further notice.
Second highest number of curfews in Mardin
CLICK - 'At Least 351 Curfews Declared in Last 3.5 Years'
According to the figures of Human Rights Foundation of Turkey (TİHV), at least 369 officially confirmed curfews were declared in 11 provinces and at least 51 districts in Turkey from August 16, 2015 to July 1, 2019. While a total of 214 curfews were declared in Turkey's southeastern province of Diyarbakır, it was followed by Mardin with 54 curfews.
------------------------------------------------

Trustees Appointed to 4 HDP Municipalities

Trustees have been appointed in place of Peoples' Democratic Party's (HDP) District Co-Mayor of Erciş in Van Yıldız Çetin, who was previously detained as part of a "terror investigation" and taken into custody, and District Co-Mayors of Kayapınar, Bismil and Kocaköy in Diyarbakır Kezban Yılmaz, Orhan Ayaz and Rojda Nazlier.
As reported by the state-run Anadolu Agency (AA), the Governorship of Van has released a statement and announced that Çetin is on trial for "membership of a terrorist organization" and "terror propaganda" at the Van 4th and 5th Heavy Penal Court and there is an ongoing investigation against her on charge of "membership of an armed terrorist organization" conducted by the Erciş Chief Public Prosecutor's Office. The Governorship has also announced that Nuri Mehmetbeyoğlu, the district governor of Erciş, has been "appointed as acting mayor".
3 HDP Diyarbakır Co-Mayors detained
Appointed a trustee in his place, dismissed Metropolitan Co-Mayor of Diyarbakır Adnan Selçuk Mızraklı and HDP's Kayapınar District Co-Mayor Kezban Yılmaz, Bismil Co-Mayor Orhan Ayaz and Kocaköy Co-Mayor Rojda Nazlier were taken into custody in a raid conducted to their houses in early morning hours yesterday (October 21). As reported by the AA, Diyarbakır Chief Public Prosecutor's Office issued a warrant against Mızraklı, Yılmaz, Ayaz and Nazlier as part of an investigation launched against them on charges of "propagandizing for a terrorist organization" and "being members of a terrorist organization".

-------------------------------------------

More than 26,000 people investigated for insulting Turkish president in 2018

A total of 26,115 people were investigated on allegations of insulting Turkish President Recep Tayyip Erdoğan throughout the year of 2018, indicating a 30 percent increase from the previous year, according to the Turkish media.
A total of 4,480 of these investigations turned into court cases, and 2,462 of the suspects, including 19 under age, have received various punishments.
A social media user from Turkey's Van province was given a 12-year prison sentence for insulting Erdoğan. Canan Kaftancıoğlu, an official from the main opposition party, was also sentenced to one-and-a-half years for allegedly insulting the Turkish president.

Turkey replaces Kurdish mayors amid crackdown on criticism of Syria offensive
Turkey replaced the mayors of a Kurdish-majority town in its Southeast with a state official, the Kurdish Peoples' Democratic Party (HDP) said, amid a crackdown at home on criticism of Ankara's offensive in Syria, Reuters reported.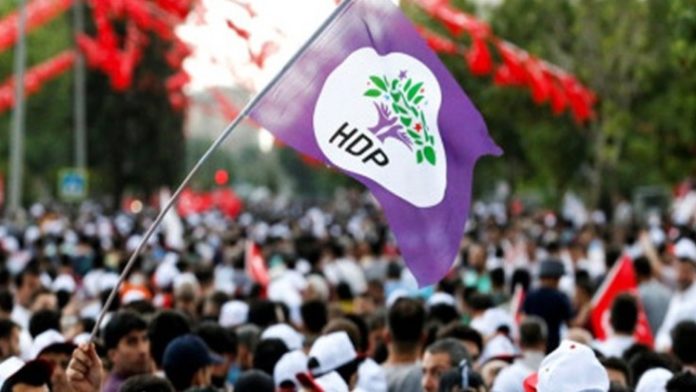 The HDP said five of its co-mayors in the southeastern Kurdish-majority towns of Hakkari, Yüksekova and Nusaybin had been jailed pending trial on Thursday. Two other co-mayors in the district of Erciş were detained earlier this week and remain in custody, it said.
Turkey has launched a crackdown against dissent in its Kurdish-majority areas following its assault against Kurdish-controlled parts of neighboring Syria. Protests have been broken up with tear gas, and scores of people have been arrested for criticizing the military campaign online.
The HDP governs many cities in the mainly Kurdish Southeast of Turkey. It typically appoints one male and one female co-mayor to promote gender equality.
Semire Nergiz and Ferhat Kut, co-mayors of Nusaybin, were accused of membership in a terrorist organization and replaced by a state-appointed trustee on Friday, the HDP said.
Yüksekova Co-mayors Remziye Yaşar and İrfan Sarı were jailed for their interviews, occasional opinion pieces and social media posts. It was not immediately clear what Hakkari Mayor Cihan Kahraman was accused of.
The state-owned Anadolu news agency said on Friday local administrators had been appointed to replace mayors in Yüksekova and Hakkari.
Meanwhile a political rally planned for Friday by the HDP in Adana was prevented by police, and 20 HDP members, including Adana branch officials, were taken into police custody, according to the Turkish media.
Friday's moves came just hours after Turkey agreed with the United States to pause its offensive in Syria for five days to allow Kurdish forces to withdraw from a planned "safe zone" in Syria's northeast.
Turkish academic sentenced for insulting Erdoğan in a tweet
A Turkish court sentenced academic Cenk Yiğiter to one year and five months in prison for insulting President Recep Tayyip Erdoğan in a social media post that did not mention the famously litigious leader by name, the Duvar news website said. Yiğiter was previously dismissed from his job for signing a 2016 petition calling for a peaceful end to Turkey's three-decades-old conflict with Kurdish militants.
Though Turkish courts usually suspend sentences of the scores of people convicted of insulting Erdoğan for a first time offence, judges imposed a custodial sentence.
"When someone said Reis in the past, I remembered Chief Temel," Yiğiter said on Twitter, referring to the cartoon character Popeye, who is known as Chief Temel in Turkey. Reis, meaning chief, is a term that has come to refer to Erdoğan, who has run Turkey for the last 15 years. "Now, I remember a prat," Yiğiter said.
----------------------------------------------

Actor receives over 11-month jail sentence for calling Erdoğan dictator
A Turkish court sentenced actor Orhan Aydın to 11 months and 20 days in prison over insulting Turkish President Recep Tayyip Erdoğan, independent news site Diken reported on Friday.
Aydın had been standing on trial for saying "The blood of none of beloved will remain on the ground. Let the dictator who says that he runs the country and his crew hear this," during a commemorative march in 2017, marking the anniversary of a massacre which targeted Turkey's Alevi community in the country's central province of Sivas.
In Turkey, insulting the president carries a sentence between one and four years, according to the Turkish Penal Code. The Turkish government has been using social media posts, cartoons, news and articles as evidence for insulting the president and thousands of people have been facing prison sentences.
Between 2010 and 2017, 12,893 cases of insulting the president were filed. Of these, 12,305 were filed under the presidency Erdoğan, who assumed office in 2014.
------------------------------------
Trump-connected lobbyist drops Turkish bank after indictment

The main lobbying firm for Halkbank is no longer representing the Turkish state-owned bank after federal prosecutors indicted it on Tuesday. "Since the matter is now in the judicial channels, we felt it was the right moment to bring our representation to a close," said James Rubin, a partner at Ballard Partners who represented Halkbank along with former Donald Trump Florida lobbyist Brian Ballard.
Halkbank, Turkey's second-largest state-owned bank, spent $3.3 million on lobbying over a two-year period to avoid Tuesday's outcome. Federal prosecutors in New York filed criminal charges accusing the bank of scheming to circumvent US sanctions on Iran. Read the full story here and make sure to check out our complete coverage of lobbying by Turkey and Turkish groups here.

----------------------------------------

Supreme Court of Appeals upholds journalist Nedim Türfent's conviction 
The 16th Criminal Chamber of the Supreme Court of Appeals has upheld the conviction against journalist Nedim Türfent, who has been in prison for more than three years.
Türfent, a former reporter for the shuttered Dicle news agency (DİHA), was jailed pending trial on 13 May 2016. At the end of the final hearing of his trial on 15 December 2017, the 2nd High Criminal Court of Hakkari convicted Türfent of "terrorist group membership" and sentenced the journalist to 8 years and 9 months in prison.

-----------------------------------------

Court issues judgment in Ziya Ataman case
The 2nd High Criminal Court of Şırnak, which sentenced jailed journalist Ziya Ataman to 14 years and 3 months in prison on the charge of "terrorist group membership" in September, has issued its judgment.
The judgment showed that the court had taken into consideration in its verdict the testimony by Kadir Ataman that was based on hearsay. Kadir Ataman was one of Ziya Ataman's co-defendants in the case. The court also cited the hunger strike Ziya Ataman participated in among the grounds for conviction.
--------------------------------------


Trial of Meşale Tolu and 26 others adjourned until February
A trial where 27 defendants, including Etkin news agency (ETHA) reporter and interpreter Meşale Tolu and her husband, Suat Çorlu, a member of the central executive board of the Socialist Party of the Oppressed (ESP), stand accused of terrorism-related charges, resumed on 11 October 2019 at the 29th High Criminal Court of Istanbul.
P24 monitored the 10th hearing, where two defendants were in attendance in the courtroom as well as defense lawyers. Tolu did not attend because she is exempt from personal appearance in court.
A secret witness who goes by the alias Deniz Gürhan testified via the judicial videoconferencing system SEGBİS during the hearing. In its interim ruling, the court ruled to keep the judicial control measures imposed on the defendants in place. The court ruled to hand over the case file to the prosecution for the drafting of their final opinion and adjourned the trial until 25 February 2020.
------------------------------------------

Turkey's youth unemployment climbs above 27 percent in July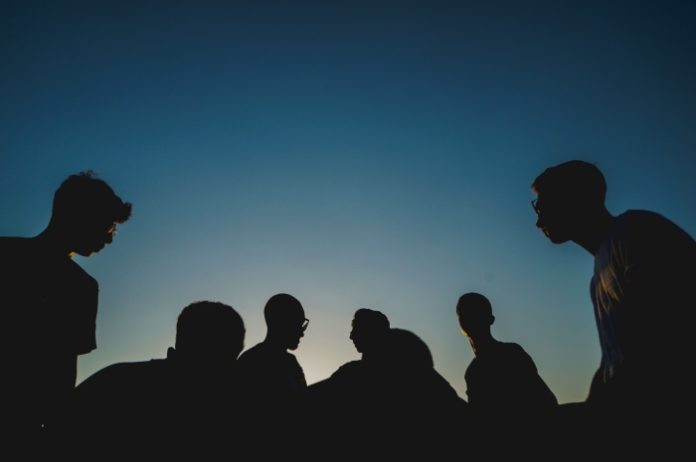 The unemployment rate among 15-24-year-olds in Turkey has reached a record 27.1 percent, rising 7.2 percentage points year-on-year in July, according to the Turkish Statistical Institute (TurkStat), BBC Turkish service reported.
Overall unemployment increased 3.1 percent in July, to 13.9 percent. The number of unemployed jumped to 4.59 million, a 1.06 million increase year-on-year.
"While [the] youth unemployment rate including those aged 15-24 was 27.1% with a 7.2 percentage point rise, the unemployment rate for those aged 15-64 was 14.2% with a 3.2 percentage point rise," TurkStat said.
In June the country's unemployment rate was 13 percent, with 4.25 million unemployed, the state-run Anadolu news agency reported. Since 2014 the highest figures were seen in January and February of this year with 14.7 percent, while the lowest was in May 2014 at 8.8 percent.
--------------------------------------------

Erdoğan aide's son-in-law acquitted of Gülen ties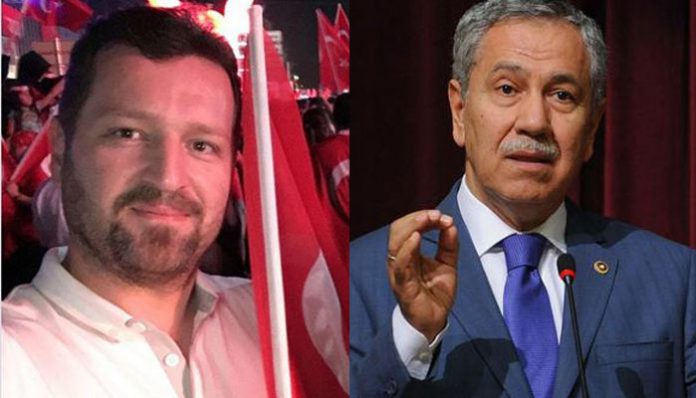 The son-in-law of Bülent Arınç, a former deputy prime minister and a current member of the Presidential Higher Advisory Board, has been acquitted of terrorism charges stemming from his alleged ties to the Gülen movement, the Sözcü daily reported on Thursday.
An indictment seeking 15 years in prison had been filed for Arınç's son-in-law, Ekrem Yeter, who was released four days after his arrest in June 2017 by a court in Ankara on charges of "membership in a terrorist organization," due to his membership in the Gülen movement.
The Turkish government accuses the Gülen movement of masterminding a failed coup on July 15, 2016 and labels it a "terrorist organization," although the movement strongly denies involvement in the coup attempt or any terrorist activity.
The indictment accused Yeter of maintaining his relationship with the Gülen movement after two corruption investigations became public in late 2013, implicating senior members of the Justice and Development Party (AKP) government, and of depositing TL 41,000 in his account at Bank Asya, which was confiscated by the Turkish government in the aftermath of the abortive putsch due to its links to the Gülen movement. Read the full article
----------------------------------------------

Thespian sentenced to 1 year in prison on Erdoğan insult charges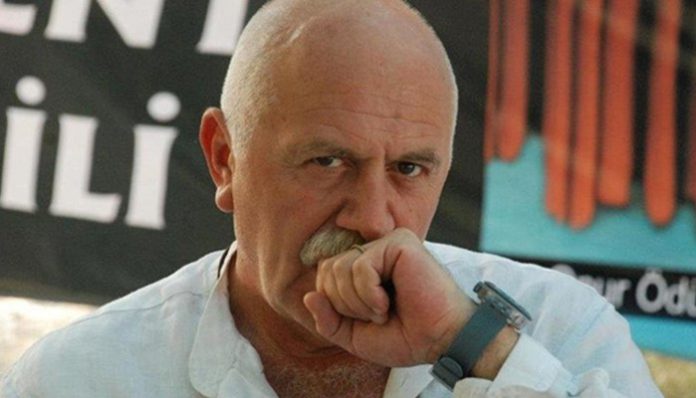 Renowned Turkish thespian Orhan Aydın has been handed down a prison sentence of 11 months, 20 days on charges of insulting Turkish President Recep Tayyip Erdoğan, Aydın announced from his Twitter account on Thursday. 
Aydın was given the sentence, which was not suspended, due to a speech he made at a ceremony in Kuşadası in 2017 in which he referred to Erdoğan as a "sham dictator." Aydın said he would appeal the ruling at a higher court.
Thousands of people in Turkey are under investigation, and most of them are under the threat of imprisonment, over alleged insults of President Erdoğan. The insult cases generally stem from social media posts shared by Erdoğan opponents. The Turkish police and judiciary perceive even the most minor criticism of Erdoğan or his government as an insult.
---