The new Turkey
News from Turkey
20-Jul-2018 10:36 

Turkish-funded mosques in the United States centres for political mobilisation - academic
Mosques funded by Turkey in the United States are not apolitical as Ankara claims but are used for religious and political radicalisation, Columbia University's Director for the Programme on Peace-Building and Rights told Fox News. "These mosques are not places of worship," David L. Phillips said. "They are centres for political mobilisation functioning like madrasas, distorting Islam and radicalising youth."
One prominent recent investment, the broadcaster said, was a $110-million worship centre in Lanham, Maryland, a place neighbouring Washington D.C. There have been allegations across Europe that Turkish government-funded mosques are being used as intelligence-gathering stations, with potential enemies of the Turkish state identified and reported on, Fox said.
However, the Turkish government has denied the accusations, saying they are part of a smear campaign by the Gülen movement, an Islamic sect that over the past few years has gone from being government allies to being accused by the government of perpetrating a 2016 failed coup attempt. Source


EU reaction mixed as Turkey lifts state of emergency
The European Union welcomed Turkey's lifting of the two-year state of emergency on July 19, but voiced fears it could be offset by other restrictive legislative measures.
In a statement, the EU reminded President Recep Tayyip Erdoğan's government that "concrete and lasting improvements" on the rule of law were essential for closer ties between Brussels and Ankara, which is in talks to join the bloc.
"The end of the state of emergency in place in Turkey since the coup attempt of 2016 is a welcome step," said the European External Action Service, the EU's diplomatic arm.
"We believe the adoption of new legislative proposals granting extraordinary powers to the authorities and retaining several restrictive elements of the state of emergency would dampen any positive effect of its termination," it added. Read the full article

Army marks 44th anniversary of Cyprus peace op
Turkish Armed Forces on Friday marked the 44th anniversary of Turkey's military operation conducted to protect northern Cyprus's Turkish population. Friday marks July 20 Peace and Freedom Day in the Turkish Republic of Northern Cyprus, which commemorates Turkey's 'Cyprus Peace Operation' -- a huge military intervention to protect Turkish Cypriots from inter-communal violence which struck the island in 1974.
In a Twitter post, the military wrote: "We commemorate our martyrs and veterans with mercy and gratitude on the 44th anniversary of Cyprus's Happy Peace Operation." It also released a video showing the operation conducted 44 years ago.
Cyprus has been divided since 1974 when a Greek Cypriot coup was followed by violence against the island's Turks and Ankara's intervention as a guarantor power. The latest attempt to reunify the long-divided Mediterranean island ended in failure in 2017 after two years of negotiations. Source


British court seizes passport of FETO coup bid suspect
Judging him a flight risk, a British court on Thursday confiscated the passport of a fugitive Turkish businessman wanted for involvement in the July 2016 defeated coup in Turkey. The passport of Hamdi Akin Ipek, the former head of Koza Ipek Holding, was confiscated to prevent him from leaving the U.K. during his judicial process.
Turkey's extradition request for Ipek with the approval of the British Foreign and Commonwealth Office (FCO) was previously submitted to British authorities. After his arrest this May, Ipek was released on £50,000 ($64,000) bail. In Britain, extradition requests are referred to the court with the FCO's approval.
If the court finds the arrest warrant and the extradition request proper, the court's decision is also implemented with FCO approval. Ipek, accused of attempting to overthrow Turkey's government and violate the Constitution, faces up to two aggravated life sentences if convicted. He is also facing 132 years in prison for setting up an armed terror group, military and political espionage, forging documents, and laundering money. Source

Six US senators seek to restrict loans to Turkey over 'pastor' ruling
Six U.S. senators introduced bipartisan legislation on July 19 to restrict loans from international financial institutions to Turkey "until the Turkish government ends the unjust detention of U.S. citizens", a senate committee statement said.
The move followed a Turkish court decision on Wednesday to keep U.S. pastor Andrew Brunson in jail during his trial on terrorism and spying charges, a case that has deepened a rift with NATO ally Washington.
The bill, dubbed the Turkey International Financial Institutions Act, directs the U.S. executive of the World Bank and European Bank for Reconstruction and Development to oppose future loans, except for humanitarian purposes, to Turkey, the Senate Committee on Foreign Relations statement said.
It said the opposition should continue until Turkey is "no longer arbitrarily detaining or denying freedom of movement to United States citizens (including dual citizens) or locally employed staff members of the United States mission to Turkey." Read the full article


Turkey urges US not to delay extradition of Gülen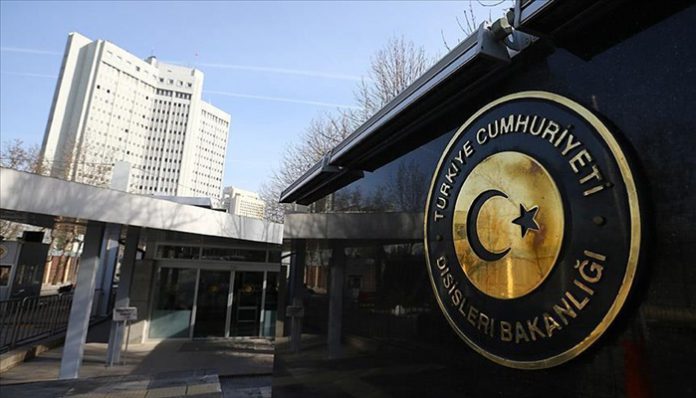 Hours after US President Donald Trump's call on Turkish President Recep Tayyip Erdoğan to release an American pastor, Turkish Foreign Ministry stated that they urged Americans to not delay matters pertaining to the Turkish Islamic scholar Fethullah Gülen who lives in the US.
Turkish Foreign Ministry Spokesperson Hami Aksoy confirmed Thursday that Turkey had urged the US to not delay matters pertaining to the Fetö, a derogatory term coined by ruling Justice and Development Party (AKP) to refer to Fethullah Gülen and the faith based Gülen movement, during a working group meeting on July 13 in Ankara.
Officials from the U.S. State Department and Department of Justice held talks with Turkish officials at the Foreign Ministry. The US delegation met with prosecutors and judges handling the trials of Gülen movement members. Read the full article


Turkish court rules to keep American pastor behind bars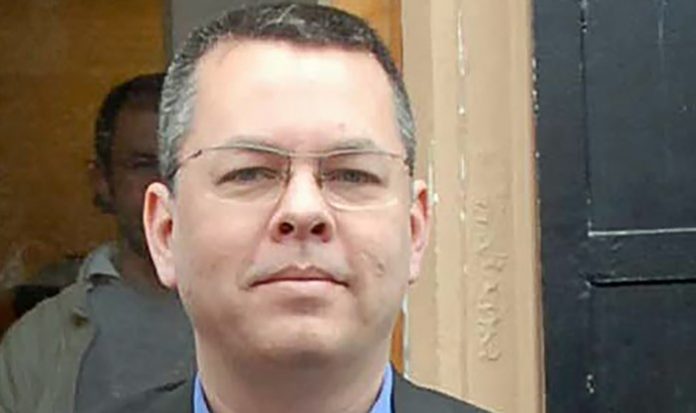 A Turkish court on Wednesday ruled to keep in custody American pastor Andrew Brunson, who was jailed in October 2016 in Turkey on espionage and terror charges, setting the next hearing for Oct. 12, Cumhuriyet reported.
The trial of Brunson, who faces up to 35 years in prison on terror and espionage charges, resumed in Aliağa, north of İzmir, on Wednesday.
The US chargé d'affaires in Turkey said on Wednesday he was disappointed by the decision to keep the American pastor in jail while his trial on terrorism and spying charges continues, Reuters reported. Philip Kosnett told reporters he was concerned about the status of the pastor and other Americans detained in Turkey and that he did not see any indication that Brunson was guilty of any sort of criminal activity. Read the full article

Boat carrying 160 migrants sinks off Turkish Cyprus, at least 19 dead
At least 19 migrants died after the boat carrying them capsized off Turkish Cypriot coast on July 18. The coast guards of Turkey and Turkish Cyprus rushed to the scene and saved 103 of the migrants, private broadcaster CNN Türk reported.
Almost 25 are reported missing. Rescued people have been taken to Turkey's southern province of Mersin and they were placed at a high-school dormitory. One of the survivors was hospitalized in the Turkish Cypriot city of Girne whereas 36 others, including a child, were hospitalized in Mersin's district of Silifke. Bodies of 19 dead migrants were sent to Turkey's southern province of Adana for autopsy.
Most of the migrants were Syrian nationals, reports said. The boat was believed to be heading toward west in the north of the island. According to the UN's International Organization for Migration, more than 1,400 illegal migrants have died in the Mediterranean since the beginning of 2018. Source


Venezuela says it is refining gold in Turkey following sanctions
Venezuela's central bank this year began refining gold in Turkey following a wave of international sanctions that have left it unwilling to carry out such operations in Switzerland, the country's mining minister said on July 18.
The central bank for several years has been buying gold from small miners in the south of the country and refining it to be used as monetary gold to shore up its international reserves that have tumbled as the country's socialist economy implodes.
"This is an agreement established with Turkey and the Venezuelan central bank," said Victor Cano in a press conference. "It's being done by allied countries because imagine (what would happen) if we sent gold to Switzerland and we are told that it has to stay there because of sanctions."
He did not say which Turkish companies were involved or how much had been refined there, but said the government had purchased 9.1 tonnes of gold from small miners this year. Read the full article


Trump calls on Erdoğan to release jailed American pastor Brunson
U.S. President Donald Trump on July 19 urged his Turkish opposite Recep Tayyip Erdoğanon Twitter to help release an American pastor kept behind bars in Turkey since October 2017. "A total disgrace that Turkey will not release a respected U.S. Pastor, Andrew Brunson, from prison. He has been held hostage far too long," Trump said.
"[Turkish President] Recep Tayyip Erdoğan should do something to free this wonderful Christian husband & father. He has done nothing wrong, and his family needs him!" he added. On July 18, a court in Turkey's Aegean province of İzmir ruled that Brunson, an American pastor being tried on terrorism and spying charges, will be kept in jail pending trial.
The Second High Penal Court in İzmir decided to continue listening to the testimonies of witnesses in the next hearing on Oct. 12. Brunson, a Christian pastor from North Carolina who has lived in Turkey for more than two decades, was indicted on charges of having links with the Fethullahist Terror Organization (FETÖ), which Ankara blames for the failed 2016 coup attempt, as well the outlawed Kurdistan Workers' Party (PKK). Source


Turkish prosecutors investigate opposition leader for sharing cartoon
Turkish prosecutors are investigating the leader of the main opposition party to decide whether to charge him with insulting the president for sharing a cartoon showing President Recep Tayyip Erdoğan as a variety of animals in solidarity with students arrested for putting the image on a banner at their graduation, secularist newspaper Sözcü said .
Thirteen years ago, a court dismissed charges that the cartoon, entitled "The World of Tayyips", insulted Erdoğan by depicting the then-prime minister as a number of animals. The cartoon was drawn in response to Erdoğan suing another cartoonist who depicted him as a cat getting caught up in a ball of string.
Three students at the prestigious Middle East Technical University held up the cartoon on a banner at their 2018 graduation ceremony. Police detained them on July 7 and they have been jailed ever since. Another person accused of printing the banner was also detained. Source

Turkish government submits paid military exemption bill
The ruling Justice and Development Party (AKP) has submitted a paid military servicemotion to Turkish Parliament in a united bill, said AKP Group Deputy Chair Bülent Turan. The motion requires to be at least 25 years of age, to pay 15,000 Turkish Liras, and to serve up to 28 days of military service, he said. 
Ahead of the June 24 elections, President Recep Tayyip Erdoğan had signaled the government may introduce the option for paid military service exemption once again. "After the election, we will sit down with the Chief of General Staff and Defense Minister and if they say this is appropriate, if they deem it necessary, then we will pave the way [for such a measure] without delay," he said earlier.
Over 400,000 people who have deserted their military service and over 2.5 million youth who have deferred their military service in Turkey have been awaiting the regulation. The government has introduced paid military exemption four times in Turkey where all male citizens between 20 to 41 years of age are required to perform mandatory military service (with some exceptions such as handicapped, mentally ill, or unhealthy people). Source
---