Turkey suspends 26 judges and prosecutors over alleged Gülen links
Turkey's Board of Judges and Prosecutors (HSK) has decided to suspend 26 judges and prosecutors, citing links to the faith-based Gülen movement, the T24 news website reported on Friday. The suspended judges and prosecutors could be disbarred, pending the results of an investigation.
The Turkish government alleges that the Gülen movement was behind a failed coup in July 2016, although the movement strongly denies any involvement in it. The HSK disbarred some 4,500 judges and prosecutors following the abortive putsch.
Turkey's parliament passes controversial bar association law
A bill proposed by Turkey's ruling Justice and Development Party (AKP) to amend legislation on bar associations has been passed by parliament, Cumhuriyet reported on Saturday. The bill was passed with the votes of the AKP and its parliamentary partner, the far-right Nationalist Movement Party (MHP); with 251 lawmakers voting to pass the legislation, and 163 voting against.
The bill says bar associations that have more than 5,000 members can split into other rival groups so long as they have at least 2,000 lawyers. Opposition parties and the presidents of 80 bar associations say the bill is an attempt to silence lawyers critical of the AKP government.
This proposal was adopted after two minor amendments were made on clothing and internships. After the approval of Turkish President Recep Tayyip Erdoğan, the bill will be published in the Official Gazette and will come into law.
Turkey signed secret agreements with countries to abduct dissidents from abroad: UN
Turkey signed secret agreements with multiple countries in order to conduct extraterritorial abductions of suspected state dissidents, according to a joint letter penned by four UN rapporteurs.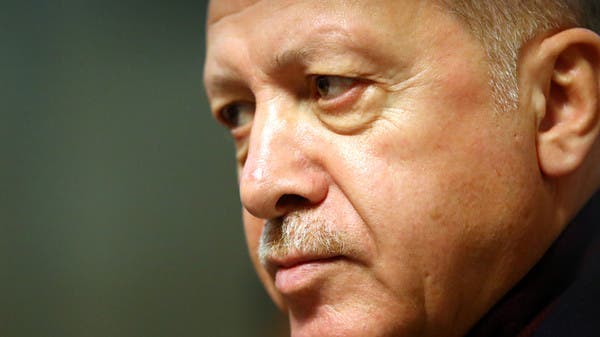 The letter, dated early May, notes allegations of secret agreements signed with Azerbaijan, Albania, Cambodia, and Gabon – all countries that the UN has received reports of human rights violations regarding abductions of Turkish nationals.
Turkey also targeted nationals in Afghanistan, Kosovo, Kazakhstan, Lebanon and Pakistan, according to the letter.
"The Government of Turkey, in coordination with other States, is reported to have forcibly transferred over 100 Turkish nationals to Turkey, of which 40 individuals have been subjected to enforced disappearance, mostly abducted off the streets or from their homes all over the world, and in multiple instances along with their children," the letter reads.
Read the full article


Bolton revelations show Trump will ignore U.S. senate demands on Turkey
A newly released book by former U.S. national defence advisor John Bolton has said that the U.S. President Donald Trump is not ready to follow demands by senators to permanently remove Turkey from the F-35 fighter jet programme, Greek City Times reported. Trump is still not ready to pull Turkey out of the F-35 project," Greek City Times said on Thursday.
It added that although Ankara´s role is not very great in the programme, the U.S. has not yet substituted Turkey´s role in the manufacture of F-35 components The ties between Trump and his Turkish counterpart Recep Tayyip Erdoğan, described by Bolton as a "bromance", is a major factor in the situation, Greek City Times said.
This week U.S. senators demanded that Turkey be fully withdrawn from the F-35 fighter jet programme. They wrote a letter to U.S. Secretary of Defence Mark Esper calling the Pentagon to remove Turkish manufacturers from supplying key parts of the F-35.
"Based on recent revelations, it is clear that the Pentagon is not following its own timeline or the intent of congress in this matter," the letter by the senators said. "We encourage you to reexamine the present approach and take action to ensure an expedited removal of Turkey from the manufacturing line as required by law."
Read the full article
German intelligence report points to Turkey's covert espionage efforts
Turkey's National Intelligence Organisation (MİT) has selected Germany as one of the countries to focus its activities in, according an annual report from the German intelligence service BfV.
MİT focuses its efforts particularly on the Kurdistan Workers' Party (PKK), designated a terrorist organisation by both Turkey and the European Union, and the Gülen movement, which only Turkey recognises as such, Deutsche Welle said on Thursday, citing the 2019 report.
The findings show that the Turkish intelligence agency also concentrates on individuals and NGOs in Germany who oppose Turkey's Justice and Development Party (AKP) government.
MİT has undergone a transformation, and was granted extensive authority as the "central element of the Turkish security architecture," the report said. BfV said that MİT sought to gather intelligence via publicly available sources and covert methods, both domestically and abroad, to influence Turkish and German politics, economy, and technology-related companies.
Read the full article

Erdoğan aide says Turkey considering 'controlling,' not shutting down, social media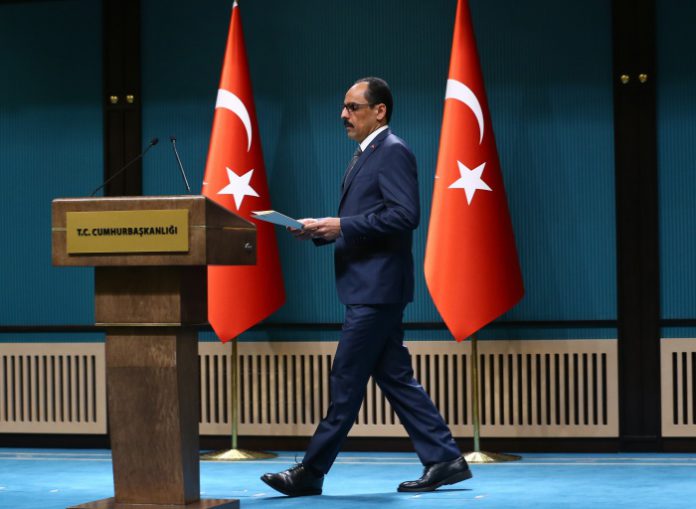 İbrahim Kalın, spokesperson for Turkish President Recep Tayyip Erdoğan, said the Turkish government does not plan to completely block access to social media but rather regulate it, after Erdoğan signaled a crackdown on several platforms last week, the T24 news website reported on Thursday.
"There are no plans to shut down social media; however, there is consensus on the fact that it needs to be regulated," Kalın said in an interview. "This is a field that needs to be guided by the principle that whatever is a crime in real life is also a crime online."
Kalın added that the fast changing nature of the digital world makes it hard to regulate and that there are no international legal standards on the matter.
Kalın claimed that their plans are not intended to silence dissent. "There are dissenting voices in real life. That can be the case in the digital world, too, as long as it does not involve lies, libel or terrorist propaganda," he said.
"Above all, these are commercial entities," Kalın said, referring to social media providers. "They make money but do not pay taxes. Just as there are penalties in the real world if you evade taxes, it is also a crime if you do not pay taxes for the money you make in the digital world."
"For years I have talked to representatives of these companies, calling on them to open an office here [in Turkey] and to be fiscally accountable. Up until today, they have refused," Kalın said, adding that the new regulation will have a financial aspect.
Germany a focal point for Turkey's MİT, German intelligence says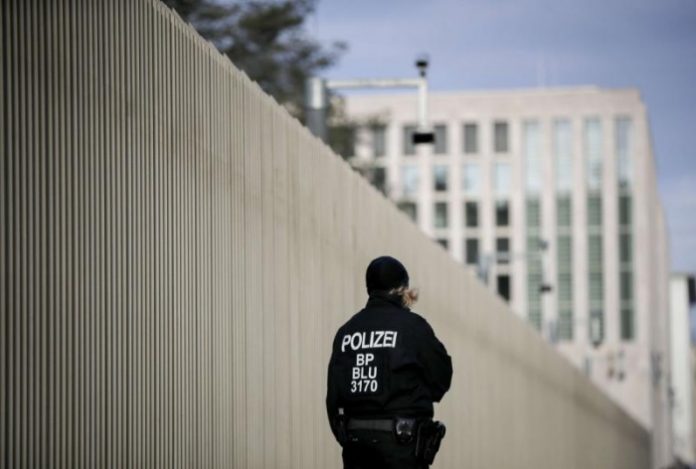 Germany's Federal Office for the Protection of the Constitution (BfV), the country's domestic security agency, said in a report that Germany is one of the main targets of Turkey's National Intelligence Organization (MİT), Deutsche Welle Turkish service reported.
The assessment was included in BfV's annual report for 2019, which was made public by Interior Minister Horst Seehofer and BfV President Thomas Haidenwang.
MİT was described by the report as the "central element of the Turkish security architecture" with its recently expanded powers in the last few years and its personnel estimated at between 8,000 and 9,000.
The 377-page report included details regarding MİT's espionage activities in Germany, which has been home to millions of Turkish expatriates since the 1960s. The report said the size of the Turkish community in Germany coupled with a multitude of Turkish organizations and diplomatic missions creates favorable conditions for MİT's operations.

Greece intercepted Turkish jets after 50 airspace violations
The Greek air force intercepted Turkish jets after they flew over regions in the Aegean Sea and failed to submit a flight plan, Greek Reporter said.
The Turkish fighter planes committed 50 new violations of Greek national airspace in one day on July 2, Greek Reporter said on Tuesday, citing an announcement by the Greek military authorities.
The aircraft spotted in the area included eight F-16s, four F-4 Phantoms and one CASA/IPTN CN-235 medium-range transport aircraft, according to the news website. Four of the jets were found to be armed and Greek planes therefore engaged with them in mock dogfights, it said.
Greece and Turkey dispute territory in the Aegean and Mediterranean seas, where many Greek islands and islets lie just a few kilometres off the Turkish coastline. Military tensions between the two NATO allies have escalated in recent months as political disputes raged over Syrian refugees and drilling for hydrocarbons around the ethnically divided island of Cyprus
Turkey arrests Batman mayor, senior local officials
Turkish authorities detained the mayor of Turkey's eastern province of Batman, alongside seven members of the municipal council, on Monday after they sought to hold a meeting at the municipality despite police restraint, Diken news website said.
Citing measures to curb the spread of the novel coronavirus, police blocked the entrance to the municipality as the group was set to hold a meeting, which resulted in a brawl with local officials from the Peoples' Democratic Party (HDP), it said. The police did not present any notice that prevents public meetings, Diken quoted one of the municipal council members as saying.

Turkey expelling 2 US Christian workers after deporting 16 others this year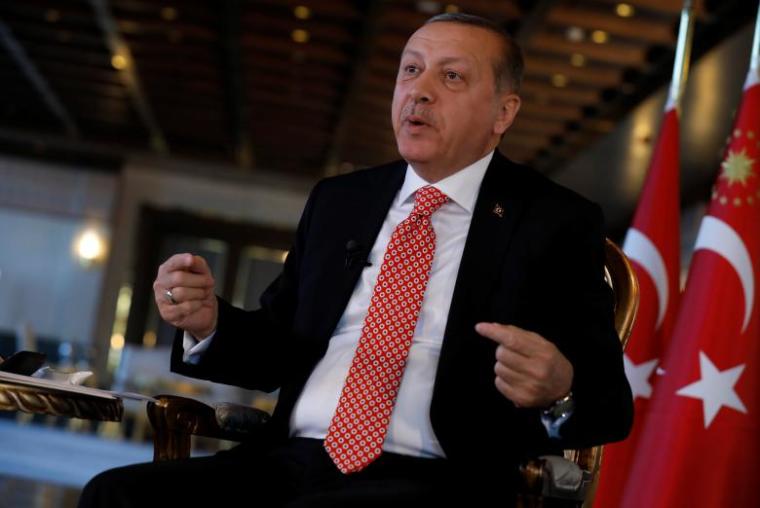 In what appears to be an official campaign to rid Turkey of foreign Christian workers, the country's authorities have sent deportation orders to two American Christian workers, according to a religious persecution watchdog.
At least 16 foreign Christian workers have been expelled from the overwhelmingly Muslim country this year, and two American Christians – Joy Subaşıgüller, who is married to a Turkish pastor, and Pastor Zach Balon of New Hope Church in Istanbul – are the latest targets of the government of President Recep Tayyip Erdogan.
The group's chief executive, Mervyn Thomas, called the expulsions "deeply worrying."
"These workers had all the necessary legal documentation to live and work in the country, yet they are being deported by a government that continues to crack down on Christianity in line with a guiding ethos that equates being Turkish with being Muslim," Thomas said. "Worse still, in several cases deportation may result in the separation of families." Read the full article
Turkish prosecutor rejects investigation into death of Kurdish girl, citing terror links
A Turkish prosecutor's office has ruled no prosecution in the case of a 13-year-old girl discovered dead following a curfew in the southeastern town of Şırnak in 2016, citing the child's membership in a terrorist organisation.
The Chief Public Prosecutor's Office of Şırnak has declined to pursue the case into Fatma Elarslan, whose body was found on March 6, 2016, weeks after going missing during a lockdown, Evrensel newspaper reported on Monday.
The decision is based on the testimony of a witness, claiming the 13-year-old took part in armed activities of the outlawed Kurdistan Workers' Party (PKK), a group designated a terrorist organisation by Ankara that has been at war for Kurdish self rule in Turkey for 40 years, it said.
Elarslan went missing in Şırnak's İdil district after a curfew was announced on February 16, 2016. Her body was discovered weeks later following the lifting of the lockdown. An autopsy report revealed that Elarslan died from firearm and explosion-related injuries, but the investigation contained no information on the weapon that fired the shots. Read the full article 

Istanbul Canal project will be city's biggest disaster, says opposition mayor
Istanbul Mayor Ekrem İmamoğlu warned of the environmental impact of the Turkish government's contentious Istanbul Canal megaproject, saying Ankara's multi-billion-dollar bid to build an artificial waterway would be "an even greater disaster" with the world's intensifying climate crisis, Birgün newspaper reported on Wednesday.
Turkey's ruling Justice and Development Party (AKP) says the 50-kilometre-long Istanbul Canal, which would link the Black Sea and the Sea of Marmara through Istanbul, will reduce traffic on the busy Bosporus strait by providing a preferable trading route for international shipping companies.
But critics of the project say the AKP is risking irreversible ecological damage in an attempt to reinvigorate the stuttering construction sector and provide cash for its allies and clients.
Speaking at a ceremony for a waste water collector in Istanbul, İmamoğlu said those who remain insensitive to the chronic effects of climate change and set out other priorities "must be ready to face any kind of disaster".
Read the full article
Erdoğan's military aides released pending trial in coup-related case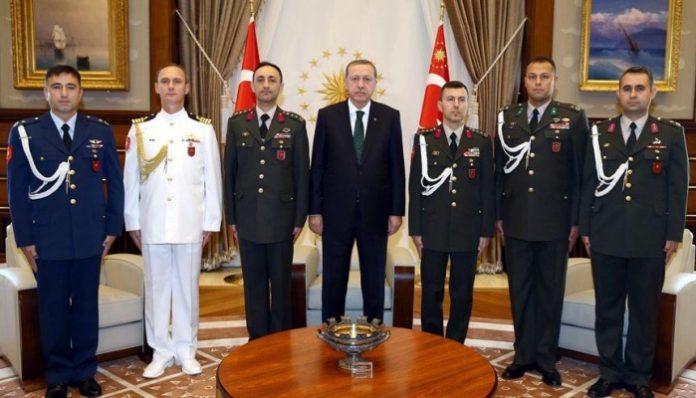 Mete Semercioğlu and Erkan Kıvrak, former military aides to Turkish President Recep Tayyip Erdoğan who are on trial for alleged involvement in a failed coup on July 15, 2016, have been released pending trial, the Cumhuriyet newspaper reported on Tuesday.
The prosecutor in the trial is seeking up to 20 years in prison for Semercioğlu and Kıvrak for allegedly aiding the coup attempt.
The two defendants are charged with meeting with chief presidential military aide Ali Yazıcı a day prior to the attempted coup and deciding to communicate the president's location to a hit squad that was planning to assassinate him.
The same court ruled to release Şafak Deliacı, Erdoğan's naval aide, in March. Yazıcı was separately tried for being a member of the council that planned the coup attempt and was sentenced to life in prison without parole.
92 journalists prosecuted in Turkey amid coronavirus measures
Despite the coronavirus measures in effect in Turkey between March 17 and June 15, 92 journalists were prosecuted in 59 trials in nine provinces, according to a report drafted by the Press in Arrest platform, the Bianet news website reported on Monday.
The "June 2020 Press Freedom Report" said the journalists face five aggravated life sentences, one life sentence and between 587 and 1,513 years in prison. Sixty-one journalists were summoned to testify, taken into custody or faced a criminal investigation in the same period. Lawsuits were filed against 18 journalists.
After being imprisoned for four months due to their news stories on the funeral of a National Intelligence Organization (MİT) officer killed during Turkey's operations in Libya, Oda TV Managing Editor Barış Terkoğlu, Oda TV Editor-in-Chief Barış Pehlivan, reporter Hülya Kılınç, Yeni Yaşam newspaper's Editor-in-Chief Ferhat Çelik, Yeni Yaşam Managing Editor Aydın Keser and Yeniçağ columnist Murat Ağırel appeared before a judge for the first time.
Read the full article
---