The New Turkey

Germany warns refugees against Turkish spies among them
Germany's Federal Intelligence Service (BND) in a booklet prepared for asylum seekers and refugees warned against spies for the Turkish government who have infiltrated their communities.
Turkish-German reporter Oktay Yaman shared the information on Twitter on Thursday.
"There are spies among you. Stay away from those people who show unusual attention to you, offer you money and ask you persistent questions on how you arrived in Germany," the warning reads, asking for tips on suspicious people. "We also speak Turkish," the BND told asylum seekers and refugees in Germany. Germany witnessed a spike in asylum applications from Turkey in the wake of a failed coup on July 15, 2016 as the regime intensified a witch-hunt against real and alleged followers of the faith-based Gülen movement. Turkey accuses the movement of masterminding the coup attempt while jailing and purging its supporters in huge numbers.

---
Unemployment in Turkey rose to 13.5 percent in December, says statistics institute
The Turkish Statistics Institute (TurkStat) announced on Friday that unemployment rose  by 3.1 percent in December year-on-year, reaching 13.5 percent countrywide.
This percentage corresponds to 4.3 million unemployed in Turkey, an increase of more than 1 million people over the same period last year. In December 2018, the unemployment rate among the 15-24 age group rose by 5.3 percent, reaching 24.5 percent.

---
Turkish court rule to ban HDP report on trustee irregularities
A Turkish court in the eastern province of Siirt has decided to ban a report drafted by the pro-Kurdish Peoples' Democratic Party (HDP) that exposes corruption and irregularities in municipalities run by trustees, the Mesopotamia news agency reported on Friday.
During a state of emergency declared by the Turkish government in the aftermath of a failed coup attempt on July 15, 2016 and which remained in effect for two years, the Turkish government appointed dozens of trustees to municipalities mostly run by the HDP. The trustees replaced mayors who had been democratically elected. The HDP made its "Trustee Report" public at a news conference in the southeastern province of Diyarbakır on Feb. 28.
The report, which was in Turkish and Kurdish, claimed that trustees were involved in corruption and irregularities in numerous public tenders, changed the Kurdish names of many parks and neighborhoods, closed down women's centers and kindergartens and caused significant financial losses to the municipalities. A Siirt court decided for the confiscation of all copies of the report and banned its publication on the grounds that there was terrorist propaganda in it.
---

Turkish gov't pays cash rewards for apprehension or death of Gülen supporters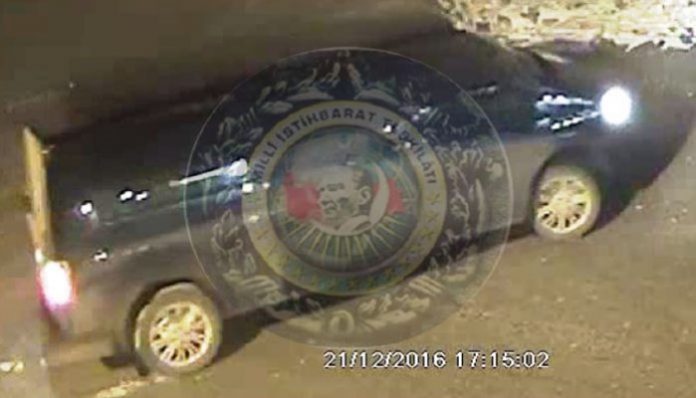 Turkey's Interior Ministry has paid more than 19 million Turkish lira to 249 people who provided information leading to the arrest or were instrumental in the death of supporters of the faith-based Gülen movement, a pro-government newspaper reported on Tuesday.
A report by Burak Doğan in Yeni Şafak stated that the program is titled "Homeland Reward" and the recipients' identities are not released. The award is given to people who locate or murder suspects wanted by the state, particularly Gülen movement supporters. The reward program has reportedly been in effect since Aug. 31, 2015 and the rewards are paid in cash. Read the full article
---
Mehmet was killed in his bed, and no one even heard of his name


It was Mehmet's birthday. He was going to turn 11. He was lying on the sofa they used as a bed, but he was still awake. His two sisters were awake next to him. The mother was preparing the dining table for their meal away from home. All of a sudden, as Mehmet was lying in bed, a piece of shrapnel hit him on the head. It took off half of Mehmet's face. The mother, the children, everyone began to scream.
Mehmet died there that day. The mother repeatedly called the police and the hospital to send an ambulance, but the ambulance never came. Amidst the flying bullets, with the neighbours' help, Mehmet's body was taken to the empty mosque nearby and left on a stone. Read the full story......
Turkey views critical tourists as traitors deserving arrest
Foreign tourists suspected of opposing the Turkish government will be arrested upon arrival in Turkey, a top Turkish official said on Wednesday, drawing condemnation from Germany.  
"In Germany, in Europe, there are those who attend terrorist organisation events then go on vacation in Antalya, Bodrum and Mugla," Turkish Interior Minister Süleyman Soylu said at a campaign rally for March 31 local elections, referring to Turkish resort towns, reported German news outlet Deutsche Welle.
"Let them come and go to prison directly from the airport," he added. "From now on it won't be easy to commit treason abroad then come to Turkey for fun and good times." Read the full article


President Recp Tayyip Erdoğan has called recent excessive vegetable and fruit price hikes "food terrorism," vowing that sales launched on Feb. 11 by several municipalities across the country will lead to market control. "In recent days they began playing a game on Turkey. Prices of eggplants, tomatoes, potatoes, and cucumbers began to escalate.
"It was a terrorist attack," Erdoğan said at the opening ceremonies of multiple projects in Ankara.

He likened the government's struggle against hike in food prices to its fight against terrorism. He identified the increase in food prices as "games launched against Turkey." "We will not allow those to launch this terror," he added. Read more..........
---