The new Turkey


Economy
16-Aug-2018 13:58

US tariffs to remain even if pastor freed: White House
The White House on Aug. 15 said U.S. tariffs on aluminum and steel imports from Turkey are "specific to national security." 
Speaking at a news conference, White House spokeswoman Sarah Sanders said tariffs on Turkey would not be removed even if detained American Pastor Andrew Brunson, who is facing terrorism charges in Turkey, is released.  "The tariffs that are in place on steel would not be removed with the release of pastor Brunson. The tariffs are specific to national security," she said.
The U.S will consider the removal of the sanctions that have been placed on Turkey and are "specific to pastor Brunson and others" when the aforesaid people are released, Sanders added.
Turkey and the U.S. are currently experiencing rocky relations following Washington's imposition of sanctions on two government ministers for not releasing American pastor Andrew Brunson, who faces terrorism-related charges in Turkey. Source


Turkey in diplomatic attack against US sanctions as Qatar pledges $15 billion investment
Turkey has engaged in a fresh diplomatic attack against the sanctions imposed by the United States with President Recep Tayyip Erdoğan in talks with prominent European and Gulf countries in a bid to seek more support as the Turkish Lira falls rapidly against the U.S. dollar.
Qatar's Emir Tamim bin Hamad al-Thani paid a snap visit to the Turkish capital on Aug. 15 for talks with Erdoğan after a phone exchange the two men held late Aug. 13. Bilateral relations and regional developments were discussed in the working lunch that took more than three hours. Turkey's Treasury and Finance Minister Berat Albayrak also joined the meeting.
The Emir pledged a direct invesment worth $15 billion to Turkey, a presidential source said.
"We attach importance to his visit. This visit, at the same time, is an indicator that Qatar stands with Turkey," Presidential Spokesman İbrahim Kalın told reporters at a press conference on Aug. 15. Read the full article


'Turkey budget surplus grows in July' - Turkish Finance Ministry
Turkey's budget posted a surplus of 1.13 billion liras ($184 million) in July, the Treasury and Finance Ministry reported on Wednesday. The surplus expanded from 925.6 million liras in July 2017, the ministry said on its website, as revenue increased 18 percent to 61.8 billion liras. Expenditure rose 17.8 percent to 60.7 billion liras, it said.  
The budget saw a surplus of 9.27 billion liras last month excluding interest payments, up from 6.69 billion liras a year earlier.
Investors in Turkey are calling on the government to pare spending and increase revenue as part of measures to arrest a decline in the lira currency that has reached about 40 percent this year. Expenditure surged ahead of presidential and parliamentary elections on June 24, which President Recep Tayyip Erdoğan won. His son-in-law, Berat Albayrak, is now minister in charge of the treasury and the finance minister.
The budget posted a deficit of 45 billion liras for the first seven months, more than double the 24.2 liras reported for the same period of last year, the ministry said. Source


Turkey's situation does not have economic basis: banker
It is clear that situation Turkey is facing does not have any economic basis, chairman of the Participation Banks Association of Turkey said on Wednesday.
"This situation cannot be explained economically. Our markets are being manipulated and this is a politics-driven economic attack," Metin Ozdemir said in a statement. The effects of these "speculative attacks" against Turkey will be limited, he added.
President Donald Trump announced on Aug. 10 the U.S. was doubling aluminium and steel import tariffs on Turkey, fixing them at 20 percent and 50 percent, respectively. Turkey has increased tariffs on several U.S.-origin products, including alcohol and tobacco products and cars, according to a new presidential decree published early Wednesday in the official gazette.
Ozdemir underlined that Turkey achieved a fiscal discipline and has concrete economic structure. He noted that the balance sheet of the banking sector has a strong asset base and is resilient to external shocks. "When government debt stock is considered, we are at a manageable position compared to other developing countries," he said. "We will rely on numbers, are aware of our power and will not collapse against speculative moves." Source


Turkish banking regulator limits credit card spending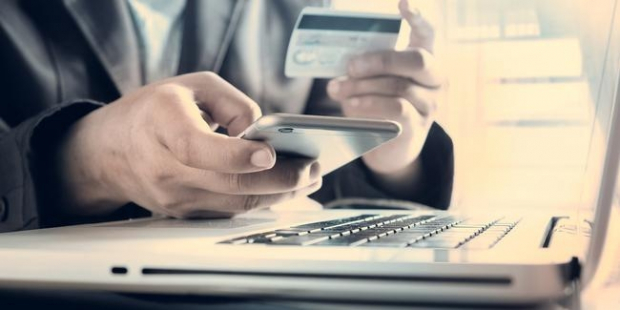 Turkey's banking regulator has placed new limits on credit card instalments amid a currency crisis, independent news site T24 said .

The new regulations ban the use of instalments for the purchase of jewelry, telecoms, overseas goods, food, alcoholic drinks, fuel, cosmetics, office equipment, and gift cards.
Credit cards can now only be used for a maximum of 12 months' worth of instalments for the purchase of goods or services, or borrowing money. Only three months' worth of instalments will be possible for electronic goods, while computers and travel payments will be limited to six months and payments relating to health or taxation will be limited to nine months.
The new regulations also limit the timeframe over which debt restructuring that can take place for credit card debt. Source
Turkey announces $183M package for industrialists
Turkey's industry and technology minister on Aug. 14 announced a new support package worth 1.2 billion Turkish liras (approx. $183 million) for industrialists. The package aims to reduce current account deficit and encourage production of high value-added outputs, Mustafa Varank said in a statement.
The industrialists will benefit from the package through the Technology and Innovation Grant Programmes Directorate TEYDEB 2.0, a new support system of the Scientific and Technological Research Council of Turkey (TUBITAK). "We will provide 1.2 billion liras (approx. $183 million) in three years for projects that will be implemented through TEYDEB's project announced this year," Varank said. Source

---
Albayrak says Turkish bank took steps needed, lira to rise
Turkish Economy and Finance Minister Berat Albayrak said the central bank and banking regulator have taken the measures needed to calm financial markets and the government will introduce new measures to help firms laden with foreign currency debt.
The measures for companies are part of a series of steps, including increased fiscal discipline, that the government will undertake, Albayrak, who is the son-in-law of President Recep Tayyip Erdogan, said in a speech in Istanbul on Tuesday.
Despite two weeks of attacks, there was no atmosphere of panic or concern on financial markets, he said, pointing to the increase in the lira's value on Tuesday. Source

---
Turkish firms are hoarding goods illegally – business group
Some Turkish companies have begun to hoard goods illegally amid a slide in the lira and accelerating inflation, the head of a leading business group said.
Action will be taken against such companies, which are seeking to profit from economic difficulties,said Faik Yilmaz, head of ISTESOB, an association representing Turkish producers and craftsmen, according to Dunya newspaper
Turkey's inflation rate has surged to almost 16 percent and producer prices are increasing at a rate of 25 percent after heavy losses for the lira this year. Source
Turkey's Albayrak to talk to investors amid crisis
Turkish Economy and Finance Minister Berat Albayrak will hold a teleconference with investors on Thursday as the government seeks to convince foreign financial institutions that it can overcome an emerging economic crisis.
Albayrak, the former energy minister who is also the son-in-law of President Recep Tayyip Erdoğan, will speak to between 750 and 1,000 investors at 4 p.m. Turkish time, Turkish media including Hurriyet newspaper reported. Deutsche Bank, Citigroup, DOME and HSBC are organising the event, Hurriyet said.
Albayrak held a news conference in Ankara on Friday to outline the government's plans for the economy under Erdoğan's strengthened presidential system of government. The lira has slumped against the dollar since, after U.S. President Donald Trump doubled tariffs on Turkish steel for Turkey's internment of Americans. Albayrak has not held meetings with foreign investors since he was controversially appointed in early July. Source
---
Turkish economic risks are more dangerous than Trump - Forbes
Although the proximate cause of a recent collapse in the value in the lira is sanctions imposed on the economy by U.S. President Donald Trump, it is weaknesses in the underlying economy and a lack of a plan to solve upcoming problems that are most dangerous to Turkey, Kenneth Rapoza wrote in Forbes.
"In other words, Turkey's economy will survive Trump. In the meantime, it might not survive its own monetary policy," Rapoza said.
"The country needs to something about inflation, which means a weaker currency and higher interest rates, opposed by Erdogan. It now needs a resolution to its dispute with the U.S. about the jailed pastor (Andrew Brunson), also opposed by Erdogan."
Turkey had alienated those allies who could have provided financing for the country, while other options were facing financial pressures of their own, Rapoza said. Source
---
Turkish Treasury borrows nearly $470M through auctions
The Turkish Treasury borrowed a total of 3.2 billion Turkish liras ($470 million) from domestic markets on Monday, according to an official statement. The Treasury Undersecretariat reported that 1.72 billion Turkish liras ($251.5 million) in two-year fixed coupon government bonds (semiannually, first issue) were sold in an auction.

The government bonds will be settled on Wednesday and mature on Aug. 12, 2020. The total tender amounted to 3.1 billion Turkish liras ($451 million) with a 55.8 percent accepted/tendered rate. The Treasury said the term rate of 728-day government bonds was accepted at 11.76 percent, while annual simple and compound interest rates were 23.51 and 24.89 percent, respectively.
In Monday's second auction, the Treasury issued 91-day zero coupon government bonds (first issue) totaling 1.49 billion Turkish liras ($218.4 million). The bonds will be settled on Wednesday with a maturity date of Nov. 14, 2018. According to the undersecretariat, the total tender in the second auction amounted to 5 billion Turkish liras ($731.1 million), with a 29.9 percent accepted/tendered rate.
The government bonds was accepted at 5.58 percent, while annual simple and compound interest rates were 22.34 and 24.28 percent, respectively. The Treasury will set one more auction to borrow on Tuesday. Source


Turkish business groups call for tighter monetary policy, diplomacy
Turkey's leading business groups said on Aug. 14 that tighter monetary policy is needed to stabilise the Turkish Lira and U.S.-Turkish disputes should be solved through diplomacy.
In a joint statement, the Turkish Industry and Business People's Association (TÜSİAD) and the Turkish Union of Chambers and Commodity Exchanges (TOBB) said a "concrete roadmap should be prepared to lower inflation permanently," while also calling for austerity measures.
"We believe that our relations with our most important trading partner, the European Union, should be turned back into a positive frame," the statement said.
"As the business world, we have full confidence that our economy will be balanced again to get back to a sustainable growth process quickly by executing the necessary measures," it added. Source