The new Turkey


Economy
20-Jul-2018 11:17

Turkish construction firm applies for bankruptcy protection
Ozensan Taahhut, a large Turkish construction company, applied to the courts for bankruptcy protection, Hurriyet newspaper reported.
A commercial court in Ankara appointed three experts to oversee operations as it delayed the company's liquidation and gave it a chance to restructure debts, Hurriyet said.
Turkish firms are finding it more expensive to repay loans after the lira slumped more than 20 percent against the dollar this year, extending previous losses. The central bank has raised its benchmark interest rate by 500 basis points since January to 17.75 percent, pushing up loan costs as it sought to defend the lira. The price of construction materials has also risen more than 20 percent annually, government data shows.  
Ozensan, owned by Erdogan Ozen, has carried out construction contracts for state housing authority TOKI, the Justice Ministry, the Health Ministry and various municipalities, Hurriyet reported. Source


No more debt postponement for taxpayers in Turkey: Albayrak
There will be no more debt restructuring or postponement for taxpayers, Treasury and Finance Minister Berat Albayrak said on July 17.
With the scope of the mid-term projection assessment, Albayrak said an effective control of budget expenditures, the rise of efficiency and compliance with targets require no concessions to be made, especially when it comes to budgetary discipline.
In a statement, he also emphasized applications for debt restructuring would end on July 31. "I would like to indicate this is the last opportunity for our taxpayers to benefit from this," the minister said. Source


Central bank poll: Turkish lira will be valued at 4.83 to the dollar at yearend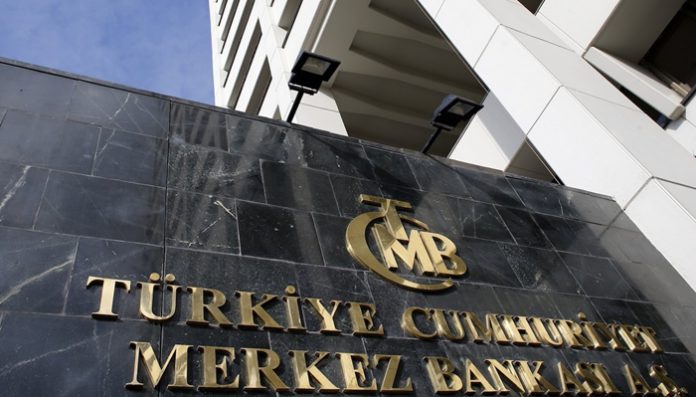 According to an expectation poll conducted by the Turkish Central Bank, 66 finance experts, executives and professionals predict that the Turkish lira's value against the US dollar will be 4.83 at the end of the year, an increase from the 4.58 of a previous poll, the NTV news website reported on Thursday.
The expectation of the valuation for the same month next year also rose from 4.78 to 5.05.
The poll also indicates a forecast for a hike in the monthly consumer price index (CPI) for July, from 0.59 percent to 0.83, whereas CPI expectations for August and September are 0.59 and 0.87 percent, respectively. For the annualized CPI at the end of the year, the expectation was also raised from 12.28 to 13.88 percent.
Participants of the bank's poll also expect that the current account deficit will be around $54.8 billion at the end of the year, while it was $53.5 billion in the previous poll. For 2019, the forecast dropped from $50.6 billion to $50.3 billion.
Turkey's CPI grew by 1.62 percent in May, according to Turkish Statistics Institute (TurkStat) data released in July, raising inflation to an annualized 12.15 percent. The producer price index (PPI) also increased by 3.79 percent in the same month, growing by 20.16 percent year-on-year, the highest increase since 2003. Source

Top Turkish steel company seeks bankruptcy protection
A leading Turkish steel producer sought bankruptcy protection from the courts after it failed to repay its debts, Hurriyet newspaper reported. The court in Gebze, an industrial zone near Istanbul, appointed two financial inspectors and a lawyer to the company, ÇEL-MER Çelik Endüstrisi, and will re-hear the case on Sept. 17, the newspaper said.
Turkish companies are finding it increasingly expensive to repay loans after the lira slumped against the dollar and interest rates on lira debt surged. The currency has sunk more than 20 percent against the dollar this year.
ÇEL-MER was established in Istanbul in 1986 and was the first Turkish company to produce polished steel. It exports its products to neighbouring countries and to the European Union, according to Hurriyet. The company also operates in the automovile sector, agriculture, white goods, machinery production and the defence industry. Source


Turkish house sales surge as mortgages reverse slump

Sales of houses in Turkey surged an annual 22 percent in the month of June from a year earlier amid a strong revival in mortgage lending, according to data from the Turkish Statistical Institute.
Sales climbed to 119,413 units, the institute said on Thursday. Sales via mortgage lending jumped 35 percent after a decline of 12 percent in May, it said. Mortgage sales had a 40 percent share in total house sales versus 31 percent the previous month.
Turkey's government is seeking to stimulate demand for housing -- the construction industry has helped President Recep Tayyip Erdoğan spur economic growth since he came to power in 2003. Turkey has slashed interest rates on mortgages offered by state-run banks to below 1 percent monthly, a key psychological barrier for consumer borrowing. It has also ordered real estate agents to reduce commissions. Construction companies have also offered large discounts on new homes.
Sales of new homes increased by 26 percent yearly to 57,064 units. The increase was an annual 4.8 percent in May . Read the full article


Turkish budget deficit expands in election month
Turkey's central government budget balance recorded a deficit of 25.6 billion Turkish Liras ($5.3 billion on July 16 parity) in June with a dramatic year-on-year increase due to rising public expenditure ahead of the elections, official data has shown. The gap was 13.7 billion liras in the same month of 2017.
Analysts said a number of pre-election expenditures played a significant role in pushing up the budget gap in June, including the bonus payments to retired people. Still, revenues showed a healthy increase thanks to hefty growth in tax income, enabling the deficit not to exceed the budget target dramatically, data from the Treasury and Finance Ministry showed on July 16.
The 12-month rolling budget deficit rose to around 2 percent of GDP versus the 1.9 percent target for this year, according to calculations. In June, the budget revenue rose to 51.5 billion liras by a 17.3 percent yearly increase, while the expenditure rose to 77.2 billion liras with a 33.8 percent increase. The deficit was 46 billion liras ($9.5 billion) in the first half of this year with a 70 percent yearly increase, according to the ministry data. This January to June, Turkey's budget revenues totaled 353.6 billion liras, up around 18 percent year-on-year, according to official data. Source
Turkey to implement policies to narrow current deficit, industry and technology, minister says
Turkey's Industry and Technology Ministry will support research and development (R & D) and investments, the minister has said. Turkey will also implement policies to reduce the country's current deficit, has said Industry and Technology Minister Mustafa Varank.
"It is time  for Turkey to leap forward, and it can come true through an economy that produces technology, uses this technology in its industry and makes the digital transformation in the industry," Mustafa Varank stressed in a press release issued by the ministry on July 17.
He added that uncertainty was to disappear following the June 24 elections, which would pave the way for investments in the short term, he noted. "The presidential system will allow to make quick decisions and effective coordination [...]," said Varank. Turkey's industrial production continued to rise and climbed above expectations in May, he stated. The country's industrial production surged 6.4 percent in May from a year ago, the Turkish Statistical Institute said on July 17. Source

Turkish house prices lag inflation by 10 percentage points

Increases in new home prices in Turkey are lagging consumer price inflation by more than 10 percentage points.
Prices rose an annual 3.6 percent in June after a 3.55 percent increase in May, according to the REIDIN-GYODER new home price index. The price of new homes climbed 0.33 percent in June compared with May.
Properties in branded projects on the Asian side of Istanbul saw prices increase 0.05 percent in June compared with May. They rose by 0.56 percent monthly on the European side of the city. New housing stock rose 7.5 percent compared with 4.5 percent in May and 3.6 percent in April. The six-month average was 4.6 percent. Source


Advice to Turks: Prepare for hyperinflation, analyst says
Although Turkey isn't close to hyper-inflation, the path it is following is guaranteed to get it get there, according to Mike "Mish" Shedlock, a renowned blogger who analyses global economic trends. Turkish citizens should get their money out of Turkish banks ASAP, convert all existing savings into a basket of dollars, gold and silver, and borrow as much lira as they can get, Shedlock said..
Turkey is on the path once followed by Venezuela -- President Recep Tayyip Erdoğan has jailed his political opponents, took over the press, finance and the courts, and is about to take control of the central bank, Shedlock said. "Venezuela did not hop straight into hyperinflation and Turkey likely won't either," he said. "However, if Turkey remains on the same path, which seems highly likely, hyperinflation is the inevitable outcome."
The Turkish lira has lost 76 percent of its value in 10 years and 94 percent in the last 20 years, Shedlock said. It reached a record low of 4.98 per dollar last week despite the central bank raising interest rates by 500 basis points this year to 17.75 percent. The inflation rate surged to 15.4 percent last month and is set to go higher.
"Hyperinflation is complete loss of faith in currency," Shedlock said. "It inevitably starts off as a series of political as opposed to monetary events." Shedlock referred to a decision by Fitch on Friday to cut Turkey deeper into junk territory as a latest piece of bad news concerning the economy. Last week, Erdoğan made himself directly responsible for choosing the central bank chief and his deputies. He also appointed his son-in-law, Berat Alybayrak, in charge of the Treasury and central bank. Source

Turkish budget gap more than doubles after election bonanza
Turkey's budget deficit more than doubled in June after the government increased spending by tens of billions of liras ahead of elections on June 24.
The gap widened by 25.6 billion liras ($5.3 billion) in June alone to 46.1 billion liras, which amounted to 70 percent of the government's year-end deficit goal of 65.9 billion liras, government data published on Monday showed. Spending surged by one-third compared with June 2017 to 74.8 billion liras. Interest expenditure, swelled by higher debt costs, jumped 87 percent from a year ago to 2.39 billion liras.
Turkey's government has pledged to tighten the purse strings following last month's presidential and parliamentary elections. Its stimulus measures have helped push inflation to 15.4 percent in June, about four times the average in major emerging markets, from 12.2 percent the previous month. The central bank was forced to raise interest rates by a total of 425 basis points to 17.75 percent in May and June as the lira hit a record low against the dollar, raising concern about a possible currency crisis.
"The budget outcome calls for fiscal prudence in the period ahead," ING Bank said in a report on Monday. "Economy and Finance Minister Berat Albayrak has signalled that budget spending will be controlled more effectively. However, this could be a challenging task if economic activity slows down sharply."
The budget balance, excluding interest payments on debt, posted a deficit of 23.2 billion liras in June alone, an 86 percent increase on a year earlier, as borrowing costs at Treasury auctions surged.
The ex-interest budget balance, once a key indicator of financial discipline under an IMF loan program that expired in 2008, is now in deficit to the tune of 12.3 billion liras for the first half of the year. That compares with the government's target of a surplus of 5.8 billion liras for the whole of 2018.
Turkey is due to hold local elections in March next year, raising the spectre of further budget indiscipline despite government promises to the contrary. Albayrak, Erdogan's son-in-law, appointed a week ago, says the government also aims to give priority to slowing inflation to single digits. Source
(Corrects headline and lead to show deficit more than doubled.)
Turkey's budget posts $11.2 billion deficit in H1
Turkey's central government budget balance recorded a deficit of some 46 billion Turkish liras ($11.2 billion) in the first half of this year, the Ministry of Treasury and Finance announced on Monday.
This January to June, Turkey's budget revenues totaled 353.6 billion Turkish liras ($86.5 billion), up around 18 percent year-on-year, according to official data.
In the same period, budget expenditures rose nearly 23 percent to 399.7 billion Turkish liras ($97.7 billion) -- marking a 46 billion Turkish lira ($11.2 billion) deficit. The budget balance, excluding interest payments, saw a deficit of 12.3 billion Turkish liras ($3 billion) in the six-month period.
Official figures showed that tax revenues amounted to 294.8 billion Turkish liras ($72.1 billion) while interest payments were 33.8 billion Turkish liras ($8.2 billion) over the same period. Source

---
Turkish Statistical Institute to operate under Treasury and Finance Ministry
Turkish Statistical Institute will operate under the Ministry of Treasury and Finance in Turkey's new executive presidential system according to a new decree published on Sunday, Bloomberg HT reported.
The new decree stipulates that the employees and the departments of the Turkish Statistical Institute will not to receive any instructions from other institutions on data sources, selection of statistical methods and processes, distribution of the statistics, including their form and timing. 
A Statistical Council to be formed will play an advisory role for the institute and will gather once a year to make recommendations on the preparations for the official statistics program and its implementation, as well as on the development of new statistics. The Turkish Presidency will issue a regulation detailing working procedures and the principles of the Council. Source
---
Turkey's unemployment rate falls to single digits in April, data shows
Turkey's unemployment rate fell to 9.6 percent in April, dropping 0.9 percentage points year-on-year, the country's statistical authority announced on July 16. The unemployment rate was 10.1 percent in March. Thus, the country's unemployment rate declined to single digits again for the first time since May 2016.
Over the past five years, the highest unemployment rate was 13 percent in January 2017, while the lowest was seen in June 2013 with 8.1 percent. Data from the Turkish Statistics Institute (TÜİK) also showed on July 16 that the seasonally adjusted unemployment rate was 10.3 percent in April with a 0.4 percentage point increase.
The number of unemployed persons aged 15 years and over declined by 201,000 on a yearly basis in April, amounting to 3.09 million in April, according to TÜİK data. "In the same period, the non-agricultural unemployment rate occurred as 11.4 percent with one percentage point decrease," the institute said.
"While the youth unemployment rate, including persons aged 15-24 was 16.9 percent with a 2.9 percentage point decrease, the unemployment rate for persons aged 15-64 occurred as 9.8 percent with a 0.9 percentage point decrease," it added. Source