The new Turkey
Turkey's prisons overcrowded and deadly – CHP deputy head
18-mar-19
9 May 2018:

Turkey's prison population has nearly quadrupled under the ruling Justice and Development Party (AKP), and its prisons are overcrowded and deadly, opposition Republican People's Party (CHP) deputy head Tekin Bingöl said.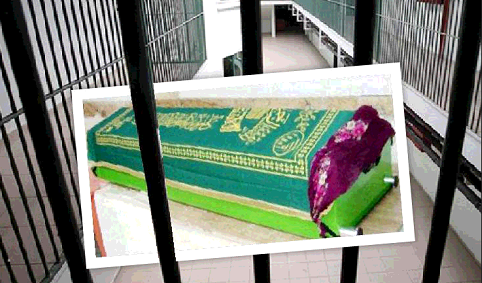 A large proportion of the current inmates are Gülen movement sympathisers, soldiers, Kurdish activists and political opposition, jailed under a state of emergency that has been in place since a failed coup attempt in July 2016. Turkish Interior Minister Süleyman Soylu has said that 77,081 people were jailed between July 15, 2016 and April 11, 2018 over alleged links to the Gülen movement. Under the state of emergency, claims of torture in Turkey's prisons have also become common.
"Those wishing to see the truths of this country should look at its prisons," Bingöl said.
"It was announced beforehand that 35 new prisons would be built in five years. In this country, factories are no longer built, production is no longer carried out, and there is no longer any justice in distribution."
Since the AKP came to power in 2002, the prison population has grown by 285 percent, Bingöl said, to 228,993. This did not include 353,749 people ordered to be jailed but unable to be placed in prison due to a lack of space or 280,675 people awaiting trial under judicial control, according to the CHP deputy head.
"In the AKP era, prisons have ceased to be places of reform and have turned into places of death," Bingöl said, adding that since the party came to power, 3,432 people had died in prison, including 426 in 2015 alone.
"If a state does not look after the people in its prisons, which it is legally responsible for, that country has ceased to be a state of law," he said.
Source: https://ahvalnews.com/prison/turkeys-prisons-overcrowded-and-deadly-chp-deputy-head