The "New Turkey"
08-Jan-2022
At its 2015 party congress, the AKP announced its "New Turkey Protocol":
"With its cultural richness, free democracy, powerful economy, human based political understanding, powerful social structure, dynamic human resources and effective foreign policy, the New Turkey is an honourable member of humanity and a rising power in the global world," it said.


26 September 2020:
Doctors accused of terrorism flee Turkey by hundreds
Turkey has seen a total of 7,929 deaths due to COVID-19 since the coronavirus pandemic was first seen in the country in mid-March, while 702 doctors have petitioned certificates of good standing to be able to work abroad in 2020, Turkish Medical Association (TTB) Secretary General Bülent Nazım Yılmaz said in the top medical body's annual congress on Saturday.
72.

Büyük Kongremiz TTB Genel sekreteri Dr. Bülent Nazım Yılmaz'ın 2018-2020 dönemi çalışma raporunun sunumu ile devam ediyor. pic.twitter.com/kzNLw10XmA — TürkTabipleriBirliği (@ttborgtr) September 26, 2020
Doctors and the TTB have been targeted by pro-government circles because they have been protesting the lack of transparency in how the Health Ministry has handled the global coronavirus pandemic in the country since March. Read the full article

The 'execution' of justice in Turkey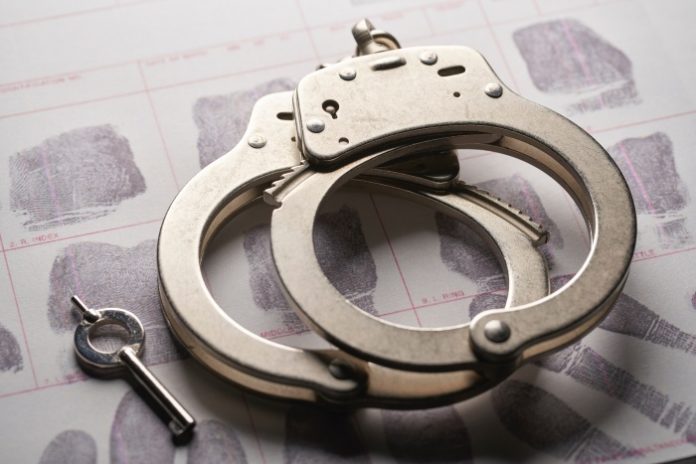 A terrible play had a two-week run at the Turkish parliament. The speaker of parliament, the justice minister and deputies performed their roles poorly. It was ostensibly a legislative session, but the reality was something different.

After an executive presidential system was adopted in a narrowly backed 2017 referendum, the parliament speaker's office published a handbook for legislating under the new system. In the chapter titled "How legislation works," the process is explained as follows: Read the full article


On Friday 18 March 2016 independent.co.uk published the following article:

President Erdogan says freedom and democracy have 'no value' in Turkey amid arrests and military crackdown
Dozens of activists, politicians and academics have been detained in Turkey as discussions continue over the refugee crisis.
The President of Turkey has said democracy and freedom have "absolutely no value" in the country after calling for journalists, lawyers and politicians to be prosecuted as terrorists.
Recep Tayyip Erdogan spoke on Wednesday as almost 50 people, including activists and academics, were detained in a wave of police raids. In a speech to local politicians in Ankara, he criticised critics raising concern over Turkey's record on "democracy, freedom and rule of law" as discussions over a landmark deal on the refugee crisis continue.

"For us, these phrases have absolutely no value any longer," he said in the televised address, according to a translation by DPA. "Those who stand on our side in the fight against terrorism are our friend. Those on the opposite side, are our enemy."
Read more...........
On Monday, the President had vowed to extend the legal definition of "terrorists" to include MPs, activists and journalists.
"It is not only the person who pulls the trigger, but those who made that possible who should also be defined as terrorists, regardless of their title," Mr Erdogan said.
Police operations claim to be targeting the banned Kurdistan Workers' Party (PKK) following a bombing claimed by one of its splinter groups that killed 37 people in Ankara on Sunday.
But friends of those detained have said they include academics who signed a declaration calling for peace and a British man arrested over leaflets found at his home.
Kurdish groups are suspected of orchestrating several recent attacks across Turkey as government forces continue a crackdown in south-eastern parts of the country where the minority has been demanding greater autonomy for decades.
A ceasefire between Turkey and the PKK collapsed in July and military operations intensified in December, seeing hundreds killed including civilians, the destruction of several districts and more than 350,000 people displaced.
The violence has been accompanied by restrictions on press freedom and civil rights, seeing the Zaman newspaper taken over by the government, journalists arrested and protests crushed by riot police with tear gas and water cannons.

European leaders have been criticised for failing to censure Turkish politicians over the alleged abuses as they attempt to secure a controversial deal that could help stem the flow of refugees and migrants crossing the Aegean Sea.
An agreement could be reached at a summit in Brussels today, where the German Chancellor Angela Merkel, and Turkish Prime Minister Ahmet Davutoglu will continue negotiations after EU leaders agreed a common stance on Thursday.
The accord would see Turkey agree to take back asylum seekers picked up off the Greek coast in exchange for Syrian refugees being directly relocated to European nations from camps in Turkey and a series of concessions to speed up the EU membership process.
FBI investigating alleged plot to assassinate American pastor in Turkey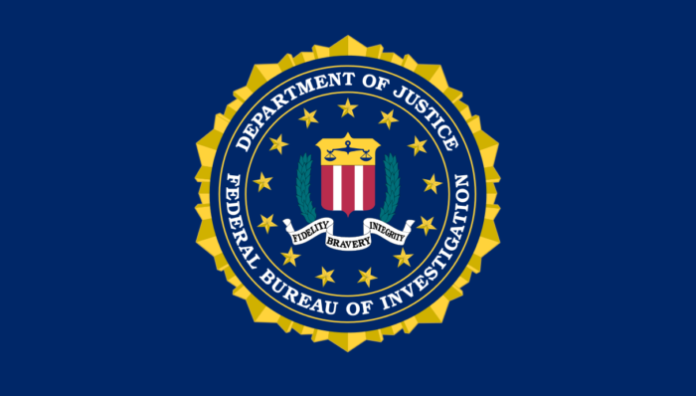 The US Federal Bureau of Investigation (FBI) has intervened in the case of a Turkish national arrested in Argentina on organized crime charges, a local newspaper reported.
According to a report by Serdar Ozturk from the a3haber news website, Serkan Kurtuluş had earlier admitted after he was arrested in Argentina that he was asked by a Turkish politician to assassinate an American pastor whom Turkey jailed on trumped-up charges.
Ankara had jailed Pastor Andrew Brunson for 593 days on allegations of membership in the Gülen movement, which the government of President Recep Tayyip Erdoğan deems the orchestrator of an abortive coup on July 15, 2016.
During interviews with the media, Kurtuluş said he was managing a criminal group's armed wing based in Izmir, blackmailing businesspeople by demanding money to "clear their names" from charges related to being members of the Gulen movement.
Having been in trouble for numerous illegal acts, Kurtuluş was detained by the Argentine Federal Police's Interpol branch on June 11, 2020 and put in Unidad 28 Prison.
The Federal Court of Appeals 2nd Chamber rejected Kurtuluş's application for release. Kurtuluş is awaiting the decision of the Argentine court on Turkey's request for his extradition. Kurtuluş has also reportedly applied for political asylum in Argentina.
Kurtulus spoke out from prison
Speaking to Federico Fahsbender from the Infobae newspaper by phone, Kurtuluş said the former vice president of the ruling Justice and Development Party (AKP) in Izmir and an AKP from Izmir, and Nükhet Hotar, the president of 9 Eylül University, wanted him to assassinate American pastor Brunson. He said he did not agree to it.
Later, Kurtuluş, who talked to a journalist named Said Sefa by phone from prison, gave more details about the alleged "plot" of the American pastor's assassination.
"They asked me to find someone to do the job. They even asked me to rent a house. A house was rented, some books were put in the house. They wanted a boy to stay there for a while. They probably wanted him to leave fingerprints to give the impression that he was living there. Of course, I did not accept this; I kept them busy to no particular end. Killing an American is a serious crime. I couldn't say no, so I stalled. They would probably kill the person who was to commit the assassination, just like when the Russian ambassador was assassinated in Ankara. They would also present the house after killing the perpetrator and lay the blame on the Gülen movement."
The plan took shape in an office
Serkan Kurtuluş also claimed that they held meetings about the assassination in Ahmet Kurtuluş's office. He explained the purpose of it all, saying: "They wanted to put this on the Gülenists by carrying out sensational acts, especially in İzmir. They also wanted to drive a wedge between the Americans and the Gülenists; that's what they were planning.
"They aimed to put the incident on the congregation, and they wanted America to recognize the Gülen movement as a terrorist organization. They wanted to show this to world public opinion. They organized this job in every detail. They also believed that it would come true."
The FBI had previously detained Hakan Atilla, the former deputy general manager of Halkbank, when he entered the United States. He was accused of violating US sanctions on Iran and was subsequently arrested and tried.

According to reports in the Argentine media, the FBI, which has the authority to fight terrorism. to counter espionage and to conduct criminal investigations, contacted the Argentine government through the US Department of Justice based on Kurtuluş's statements.
Local reports said the FBI wanted to interrogate him, but Argentinian officials have not yet reached a decision.

According to the reports, the officials have kept open the option of granting asylum to Kurtuluş and then releasing him so the FBI can take his testimony.
Brunson case sparked an international crisis
Pastor Brunson was prosecuted for aiding the Gülen group, with the prosecutor seeking up to 35 years in prison.
A Turkish court sentenced him to three years, one month and 15 days. The charge was "Knowingly and willingly aiding a terrorist organization without holding membership in that organization."
Upon appeal, the Supreme Court of Appeals prosecutor's office sent the file to the high court's 16th Criminal Chamber and asked that the sentence be upheld.
Brunson, whose situation sparked a crisis between the US and Turkey, went to the United States after his release and met with President Donald Trump.

30 March 2020:

Amnesty, 26 NGOs call on Turkish gov't to release political prisoners amid coronavirus crisis
Amnesty International and 26 other rights groups and civil society organizations from Turkey and around the world on Monday released a joint statement calling for the release of Turkey's political prisoners, particularly those with a high risk of complications due to COVID-19, caused by the novel coronavirus.

"Overcrowding and unsanitary facilities already pose a serious health threat to Turkey's prison population of nearly 300,000 prisoners and about tens of thousands of prison staff," the statement read. "That will only be exacerbated by the coronavirus pandemic."

"However, we remain concerned that journalists, human rights defenders and others imprisoned for simply exercising their rights, and other who should be released, will remain behind bars in the package of measures as currently conceived by the government."
Read the full article
---
13 November 2019:



HDP Youth Assembly Members Tortured in Detention.



Detained in police raids in several cities, 36 members of the Peoples' Democratic Party (HDP) Youth Assembly have been held at the İstanbul Security Directorate for six days. The HDP İstanbul Provincial Organization said today (November 13) in a statement that they have been tortured in detention, according to Gülay Alabuga, a member of the HDP İstanbul Provincial Assembly.

They have been subjected to "naked search and beating," she said. "The hostile approach of the police at the time of detention turned to imposing a naked search during the placement into the cells and subsequently to assault and torture," Alabuga added. The 36 people were detained because of chanting anti-war slogans at the HDP İstanbul 3rd Ordinary Congress, Alabuga noted. "The AKP-MHP bloc's unlawful and arbitrary policies of repression have been replaced by systematic torture practices," she said, referring to the alliance between the ruling Justice and Development Party (AKP) and the Nationalist Movement Party (MHP).

Alabuga said torture should end and the detained HDP members should be released. Ayşe Acar Başaran, an HDP MP and the spokesperson of the Parliamentary Committee on Law and Human Rights, also called the government to "end the crime of torture." "They began a hunger strike against torture, ill-treatment and degrading treatment," she said.
---
Istanbul's Silivri prison over double capacity
The number of prisoners held in the high-security Silivri prison on the outskirts of Istanbul is more than twice its 11,000-inmate capacity, Turkish news site Gazete Duvar reported on Friday. An investigation by Turkey's parliamentary human rights commission found that there were 22,781 people being held in the prison, Duvar said.

The commission, made up of nine members of parliament accompanied by experts, visited cells in the prison at random and asked for comments from prisoners. Inmates complained of insufficient healthcare services, poor and arbitrary treatment from prison personnel, a lack of social activities and communications, and poor physical conditions.

The commission's report said the most requested service by prisoners was psychological support. Silivri is Europe's largest prison and Turkey's most modern, with its own court on the premises. Many prisoners have been held there during political trials.

:

What exactly is the 'New Turkey?'



On 26 August 2014 Mustafa Akyol published the following article on AL-MONITOR: These days, the key concept in Turkey's political lexicon is "New Turkey." President-elect Recep Tayyip Erdogan hails it in every speech, as do members of his Cabinet and political team. Pro-Erdogan writers reserve their columns for the praises of New Turkey, reminding readers that the old one is thankfully gone and that those who long for it have lost.

But what exactly does "New Turkey" mean? It is hard to tell, because the narrative is often vague. We are told simply that New Turkey will be a place where "democracy" will be consolidated, and the era of military coups and interventions will be forever in the past. This is, of course, good news, but we are also told that that democracy is only about the ballots and hardly anything else.

In fact, to assert that "democracy is not just about the ballots" has become taboo, sparking reactions from Erdogan and his ardent supporters. They apparently presume that those who say such a thing are justifying military coups against elected governments, as was the case in Egypt.
Read more..............
There is an understandable reason for this veneration of the ballots by the pro-Erdogan conservatives: They are Turkey's largest voting block (40-50%), and thus they are likely to keep winning elections in the foreseeable future. In fact, as Erdogan's election posters noted, his Justice and Development Party (AKP) has the goal of staying in power at least until 2071, the millennial anniversary of Turks' conquest of Anatolia. So, in a sense, New Turkey simply implies a Turkey ruled by religious conservatives.
That said, how will the religious conservatives rule? Will they create a pluralist democracy in which all other segments of society feel included, as Erdogan promises in his famous "balcony speeches" or will they opt for conservative hegemony in a way that mirrors the secularist (i.e., Kemalist) hegemony that had defined "Old Turkey"? Murat Belge, a prominent secular liberal, thinks that the latter will be the case — "a transfer to a majoritarian dictatorial regime from minority hegemony."

This hegemony has already been established to a great extent in regard to the state bureaucracy. Key positions in ministries are staffed by pro-Erdogan loyalists. It is hard to find, even imagine, a prominent Alevi or secularist in such jobs. Arguably, the police and judiciary still employ a significant number of Gulenist movement members, Erdogan's archenemy, but his determined rooting out of this "parallel state" will probably go on until every state apparatus is cleansed of these alleged subversives.
It can be argued that the AKP's filling state institutions with loyalists is only normal. All the political parties in Turkey have done the same thing, because they all share the same nepotistic culture. Since the "single party" era of 1925-50, however, no party has been as dominant, ambitious and long-lived in power as the AKP.
If the AKP continues at the same pace, it is likely to become a state party, pleasing its cadres and cronies while making discontented groups increasingly bitter. In other words, the very criticism the AKP hurled at Nouri al-Maliki's government in Iraq — that it destabilized Iraq by "excluding the Sunnis" — is in fact applicable to the AKP itself, which appears to have sidelined Turkey's nonconservative Sunnis. The June 2013 Gezi Park protests, which were basically a secular and Alevi backlash against AKP dominance, could have been a wake-up call, but Erdogan preferred instead to explain it away with conspiracy theories.
The cult of the savior-leader is another aspect of New Turkey that resembles the old one. In Old Turkey, it was embodied in Ataturk. In New Turkey, it amounts to Erdogan. The symbolism and language used to venerate both of these leaders has become increasingly similar. Both are hailed as triumphant leaders of "wars of liberation" and as the redeemers the nation had been waiting for for centuries. A new book about Erdogan is titled "The Sun of the Age," as Ataturk was also called.
The biggest problem with the cult of the savior-leader is that it demonizes the leader's opponents as enemies within. As an Aug. 22 editorial in the pro-Erdogan daily Yeni Safak put it, "If the attack [on New Turkey] is coming from within, … this is called betrayal." The same editorial also declares, "New Turkey is not a slogan. It's not a party expression or a political show. New Turkey is a project. This is the redesigning and re-establishing of Turkey after a century."
This "redesigning and re-establishing of Turkey" is probably still a vague project; it is unlikely that all religious conservatives have thought this through. Some of them, however, such as Yeni Safak columnist Yusuf Kaplan, do have provocative ideas. In a controversial article headlined "20 suggestions for Erdogan," Kaplan proposed a state-imposed "revolution" in "education, culture and media," involving the restructuring of the entire education system "according to our civilization spirit and dynamics." More shockingly, he argued for the "demolition" of Bogazici, Bilkent and Middle East Technical University (ODTU) — Turkey's best universities — because they serve as "volunteer agencies of other [i.e., Western] cultures."
Kaplan is not an official voice of the AKP, and most party seniors would probably find his ideas too outlandish. He certainly represents a tougher line within conservative circles, say the Islamists, who see New Turkey as a project for reversing all the Westernization Turkey has experienced in the past century.
What these Islamists do not seem to realize is that such an effort would be a form of "social engineering" — which they hated when it was done by Ataturk — and that it was destined to fail. Turkish society is too modern, diverse and averse to state-imposed cultural revolutions. If the Islamists insist on pushing for an authoritarian, top-down Islamization, what they will get is what they fear most: widespread secularization, even an anti-religious trend, in Turkish society. For, as the history of Turkey testifies, impositions by the state are always countered by reactions from society.
Found in:TURKEY, RECEP TAYYIP ERDOGAN, POLITICS, JUSTICE AND DEVELOPMENT PARTY, ISLAMIZATION, DEMOCRACY
Mustafa Akyol is a columnist for Al-Monitor's Turkey Pulse, a columnist for the Turkish Hurriyet Daily News and a contributing opinion writer for The International New York Times. His articles have also appeared in Foreign Affairs, Newsweek, The Washington Post, The Wall Street Journal and The Guardian. He is the author of Islam Without Extremes: A Muslim Case for Liberty. Akyol is currently a visting senior fellow at the Freedom Project at Wellesley College. On Twitter: @AkyolinEnglish
The prisons in Turkey

:


When Recep Tayyip Erdoğan came to power in 2003, there were 59-60.000 inmates in turkish prisons.

3 years later this was increased to103.000 and the increase just continued. At the end of 2018 it was about 260,000 prisoners in the Turkish prisons. Read more about this


The Permanent Peoples' Tribunal (PPT) 
46. Session on Alleged violations of international law and international humanitarian law by the Turkish Republic and its officials against the Kurdish people and their organizations (Paris, 15-16 March 2018)

The Session on Turkey and the Kurds took place in Paris on 15-16 March 2018. The PPT announced its Judgment in the European Parliament on 24 May 2018.
Read more......................
DELIBERATION

In view of the compelling evidence which has been submitted, taking into consideration the technical reports which have been presented and discussed throughout the hearing, and on the basis of the existing consensus regarding the principles and the universally applicable doctrine of international law related to the questions addressed in this Session, the Jury of the Permanent People's Tribunal has unanimously adopted the following decisions:

1. The Turkish State is recognized as responsible for the denial of the Kurdish people's right to selfdetermination, the imposition of Turkish identity, the exclusion of the Kurdish people's identity and presence, and the repression of its participation in the political, economic and cultural life of the country, interpreted as a threat to the Turkish State's authority.

2. Based on the detailed evidence submitted, in the period from 1 January 2015 to 1 January 2017, , the Turkish state has committed:

- War crimes in the towns of Kurdish South-East Anatolia, including massacres and permanent displacement of Kurds, further revealing the intent to physical elimination of part of the Kurdish people.

- State crimes, including targeted assassinations, extrajudicial executions, forced disappearances, committed by different branches of the State's security forces and secret services, in Turkey and abroad, particularly in France. The absence of any serious investigations of the underlying responsibility of Turkish authorities is consistent with an organized policy of impunity supported by the State.

3. The Turkish State President Recep Tayyip Erdoğan bears direct responsibility for the war crimes and State crimes committed in the South-East Anatolian cities. Moreover, with his repeated and indiscriminate qualifications of the Kurds living in the conflict areas, as well as of their chosen representatives, as "terrorists", President Erdoğan has incited and legitimized the disproportionate and indiscriminate violence of the operations against both the armed Kurdish fighters and the civilian population.

General Adem Huduti, head of Turkey's second army, also bears direct responsibility for the above crimes, as the main architect of the combined operations of the military, the police and the armed militias.

The disproportionate use of force caused severe human loss amongst civilians not involved in military operations, as well as the deliberate and massive destruction of historical and religious sites, and civilian infrastructures.
Red the full report