National


Turkey calls UN Human Rights Office 'collaborator of terrorist organizations'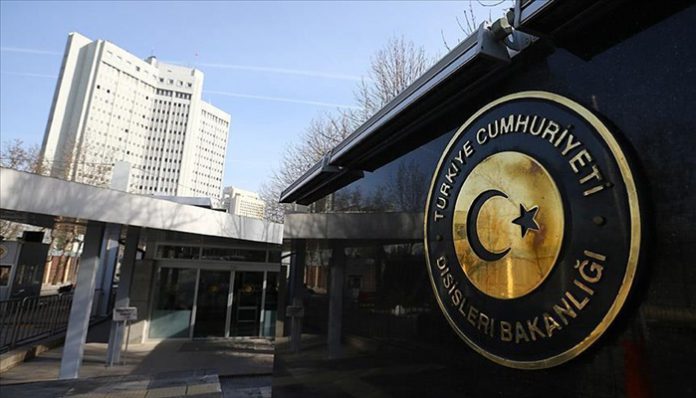 The Turkish Foreign Ministry issued a blistering response to UN High Commissioner for Human Rights Zeid Ra'ad al-Hussein after his office released a report on Tuesday calling on Ankara to immediately lift an ongoing state of emergency, accusing him of relegating the UN body under his administration into the position of collaborating with terrorist organizations.
"This person, who is the head of an international body bearing an unquestionable global importance, has unfortunately relegated the said UN body under his administration into a position of a collaborator of terrorist organizations. We condemn this situation. We are also saddened because of the damage inflicted on this universal organization," said a written statement issued by the Turkish Foreign Ministry later in the day.
The report, published by the Office of the United Nations High Commissioner for Human Rights on Tuesday, recommended that Turkey promptly end its state of emergency, restore the normal functioning of its institutions and revise and repeal all legislation that is not compliant with Turkey's international human rights obligations, including its state of emergency decrees. It also stressed the need to ensure independent, individualized reviews and compensation for victims of arbitrary detentions and dismissals. Read the full article
---
UN reports on human rights violations and abuses in southeast Turkey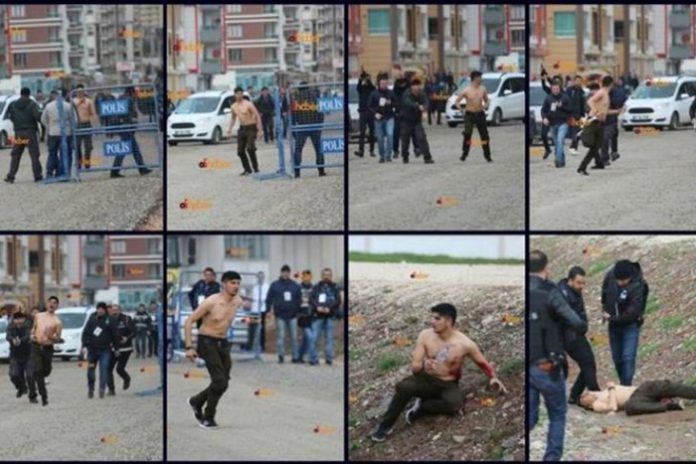 The Office of the United Nations High Commissioner for Human Rights (OHCHR) on Tuesday reported on allegations that the human rights violations and abuses in southeast Turkey are massive and serious, calling on the Turkish government for full and unfettered access to be able to directly, independently and objectively assess the human rights situation in the region.
In a 28-page report issued on Tuesday, the OHCHR recommended that Turkey "renew efforts to secure a peaceful end to the situation; and to ensure that every loss of life that occurred in the course of security operations is duly investigated, and that perpetrators of unlawful killings and other human rights violations and abuses are brought to justice." Read the full article
---
İzmir man receives 100,000 liras in compensation over infection in prison
A court has ruled that the Justice Ministry and the General Directorate of Prisons and Detention Centers must pay 100,000 Turkish Liras  ($ 25,430) in damages to an inmate after he suffered a serious medical infection in jail in the western province of Bursa.
Muhammet Aydoğan underwent a series of surgical operations after being shot in the face in 1993. He was jailed two months after his treatment was completed in 2012 on charges of attempted murder. He subsequently got infected 1.5 months after entering prison, leading to tissue decay and open wounds on his face. Aydoğan's lawyer Tuba Aksu said prison conditions caused the infection.
"My client was first transferred to a hospital in Bursa and then to another one in Ankara. But there was no dormitory for inmates at either hospital so he was sent back to the prison," Aksu said. Read the full article

---
Turkey is biggest backslider on democracy - report
Turkey is the biggest backslider on democracy over the past two years as President Recep Tayyip Erdogan's repressive measures since a failed coup in 2016 involved "massive restriction of freedom of expression, the press and freedom of assembly", the Financial Times said.
Citing a report by the Bertelsmann Stiftung, a Germany-based think-tank, the FT said Turkey was a defective democracy along with Honduras, Hungary, Moldova, Niger and the Philippines.
"It is not so much the slight increase in the number of autocracies that is worrying," Bertelsmann said. "More problematic is the fact that civil rights are being curtailed and the rule of law undermined in an increasing number of democracies as well. Read the full article
---
Turkish opposition cries 'nepotism' after High Court head's daughter appointed as judge
Appointment of Council of State head Zerrin Güngör's daughter Gonca Hatinoğlu as an investigative judge at the Court of Cassation has drawn criticism, amid opposition claims of rising "nepotism" in the Turkish state.
Hatinoğlu was appointed as an investigative judge by the Board of Judges and Prosecutors (HSK) on March 21, two days after she was appointed as a judge in the eastern province of Elazığ in a lottery ceremony.
Her appointment came as a reshuffle of 356 judges and prosecutors, with the change in Hatinoğlu's position referred to as a "spouse-related justification."
The post to which she has been appointed in the Court of Cassation usually necessitates many years' experience as a judge. Read the full article
---
Turkish city tells shops to choose between selling bread and alcohol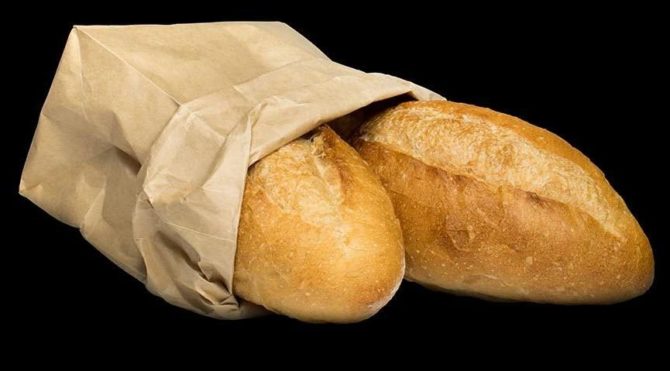 Turkey's fourth largest city is making retail establishments choose between selling alcohol or subsidised bread, secularist newspaper Sözcü said .
Municipal bakery BESAŞ, a municipal enterprise in the city of Bursa, is the third-largest bakery in Turkey. It has given shops that sell alcohol until the end of March to decide whether beer or bread is a higher priority.
"The decision has been taken on the issue that all of our vendors should not sell alcohol," the bakery said in a statement. A Bursa parliamentarian for the opposition Republican People's Party accused the governing Justice and Development Party, which controls the city council, of weaponising the people's bread.
"BESAŞ is a firm that produces and sells bread and its duty is to give the people cheap bread," Ceyhun İrgil said. "When BESAŞ's role is to bring cheap bread to the people, it cannot go and tell vendors what it can and cannot sell. This is crossing the line." Source

---
Mayor of Istanbul plans new metro lines for areas loyal to Erdoğan's party
Istanbul Mayor Mevlüt Uysal has said the city plans to focus on constructing new metro lines, with priority given to districts that voted for the ruling Justice and Development Party (AKP), Cumhuriyet reported.
Speaking at the AKP party congress in the Arnavutköy district of İstanbul on Saturday, Uysal said they would hold tenders for a metro line between Vezneciler and Arnavutköy this year.
"Our priority for new metro lines will be places where we got the most support. We expect higher voter support from Arnavutköy." Source