Media in Turkey
Opposition pres. candidate slams state TV, vows to sell station if elected
Opposition center-right nationalist Good (İyi Party) presidential candidate Meral Akşener on Saturday slammed state news channel TRT for cutting coverage of her campaign speech when she criticized Turkish President Recep Tayyip Erdoğan and said she would sell the station and distribute the money to the people of Turkey, secular Cumhuriyet daily reported.
Akşener was in the central province of Çorum during her national campaign trail ahead of the June 24 elections, which will usher in an executive presidential system that grants the Turkish president extended powers.
The Good Party leader criticized Turkish media - 90 percent of which is under the control of the government or Erdoğan's business allies -  for their lack of coverage of opposition parties and referred to her previous day of campaigning in the central province of Kayseri:
''Kayseri was teeming with people,'' Akşener said. ''TRT aired me for exactly 38 seconds. I'm going to sell TRT and give the money to you.'' Source

Prosecutors investigate social media users for Halkbank fine posts
The Istanbul public prosecutor's office today announced the launch of an investigation into social media accounts claiming the United States had decided on the amount to fine the Turkish state-owned Halkbank for its involvement in breaking sanctions on Iran, the left-wing Birgün newspaper reported on Friday.
The prosecutor's office insisted that no such decision had been made and said that social media users claiming otherwise intended to harm Halkbank, "an important Turkish institution." 
U.S. authorities are set to punish the state-run Halkbank for breaking sanctions on Iran after the bank's former deputy general manager, Mehmet Hakan Atilla, was sentenced to 32 months in prison by a U.S. federal court on May 17. Read the full article

Another journalist sentenced to 7.5 years on terror charges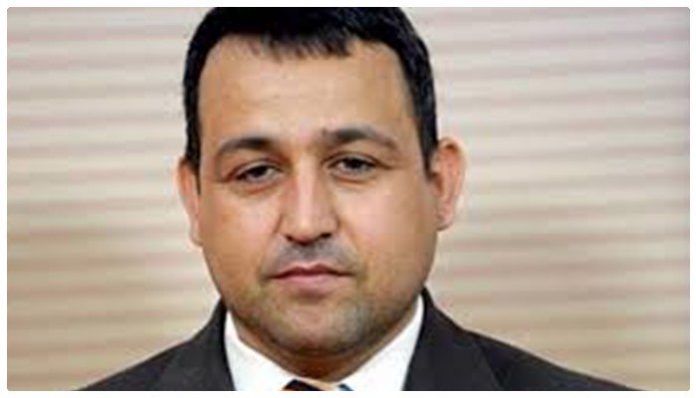 The Ankara 26th High Criminal Court on Monday handed down a seven year, six month sentence to journalist Kazım Canlan after he was convicted of involvement in terrorist activities, the tr724 news website reported.
Canlan worked for the Cihan news agency, which was closed by government decree after a coup attempt in 2016, and the pro-government Yeni Şafak newspaper in Ankara. He attended the last session of the trial through the SEGBİS video-conference system from Mersin, where he has been held in pretrial detention.
According to a Stockholm Center for Freedom (SCF) report, 191 journalists in Turkey have been arrested, 142 are currently being sought and 62 have been convicted. In the 2018 World Press Freedom Index, prepared by Reporters Without Borders (RSF), Turkey is ranked 157th among 180 countries in terms of freedom of the press. Source

Minister says Wikipedia ban to remain as long as it shows Turkey supporting ISIL
Turkish Transportation Minister Ahmet Arslan has said a ban on online encyclopedia Wikipedia will remain in place in Turkey as long as it does not remove content that shows Turkey supporting the Islamic State in Iraq and the Levant (ISIL). In a controversial move, Turkey blocked access to Wikipedia in April 2017.
"As long as it [Wikipedia] shows Turkey, which has rendered more than 3,000 terrorists ineffective, as a supporter of DAESH [ the Arabic acronym for ISIL], it will not be allowed to operate in Turkey," said the minister in a statement on Friday.
The Ankara 1st Criminal Court of Peace ordered a ban on the website after Wikipedia reportedly refused to remove two English-language pages that claimed Ankara had supported jihadists in Syria. The Turkish Telecommunications Authority (BTK) asked an Ankara court that a "protection measure" related to suspected Internet crimes be applied to Wikipedia.
The minister said Wikipedia editors who want to intervene in the "inaccurate content" from Turkey are prevented from doing so. Source
2 journalists face lengthy jail sentences due to criticism of Afrin operation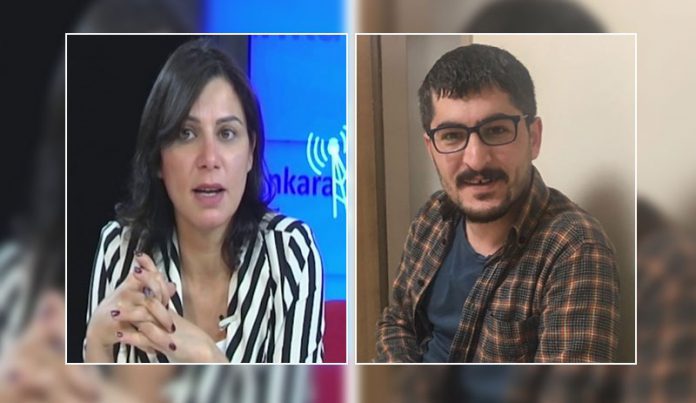 An indictment drafted by Turkish prosecutors seeks 10 and a half years for two journalists, Artı TV Ankara representative Sibel Hürtaş and Mezopotamya news agency reporter Hayri Demir, due to their social media messages about a Turkish military operation in Syria's Afrin region, the Diken news website reported on Tuesday.
On Jan. 22, Turkish police detained dozens of people including local politicians and journalists due to their criticism of the Afrin operation, which was launched jointly by the Turkish military and Free Syrian Army (FSA) fighters on Jan. 20 against the Syrian Kurdish Democratic Union Party (PYD), which Turkey sees as the Syrian extension of the outlawed Kurdistan Workers' Party (PKK).
Hürtaş and Demir were among the detainees but were later released on judicial probation.
The Ankara Chief Public Prosecutor's Office has drafted an indictment for the two journalists in which it seeks a total of 10 years, six months in prison based on the 216th article of the Turkish Penal Code, which concerns inciting the public to hatred and enmity, and Article 7 of the Turkish Anti-Terror Law, which concerns disseminating the propaganda of a terrorist organization through the media. Read the full article


Turkish internet censor warns Twitter over hashtags
The president of Turkey's Information Technologies and Communication Council, which is responsible for internet censorship in the country, has sent a warning to Twitter after an anti-government hashtag got over a million tweets earlier this week, nationalist newspaper Yeniçağ said .
"At present we are only giving a warning on the topic of disinformation," Ömer Fatih Sayan said. "The Supreme Electoral Council (YSK) is responsible for carrying out the election process. If the YSK decides (to ban Twitter) we will technically implement it."
Twitter would do well to achieve the levels of transparency and information sharing with the government of Facebook, Sayan said. "Twitter is knowingly escaping (government oversight). They are allowing manipulation through bot accounts." Read the full article