News from Turkey
27-May-2018 9:58 

"We will teach outsiders a lesson" - Turkish Foreign Minister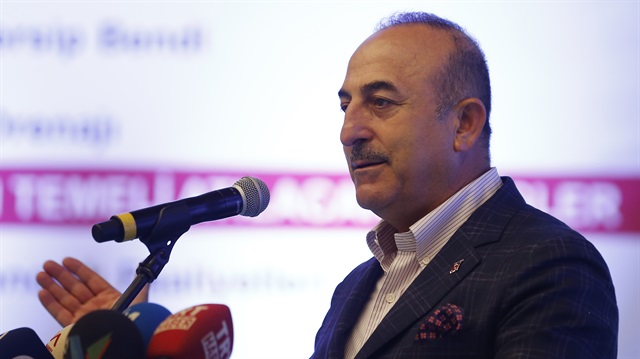 Turkey's Foreign Minister Mevlüt Çavuşoğlu has told a crowd at the opening of a party electoral office in Alanya that Turkey is under economic attack by outside forces who failed in their attempts to overthrow the government with a July 2016 coup attempt, pro-government newspaper Yeni Şafak said .
"This (election) is a competition between the local and national ones and those who are not national," he said, implying that the coalition between the ruling Justice and Development Party (AKP) and National Movement Party (MHP) was more patriotic than their rivals.
"This election is an election in with those who stand up against all difficulties, those who never surrender, those who stood against attacks on Turkey including the coup go hand-to-hand with those carrying out espionage in Turkey and terrorist groups." Read the full article
IMF's Lagarde, BIS' Carstens urge Turkey to leave Central Bank alone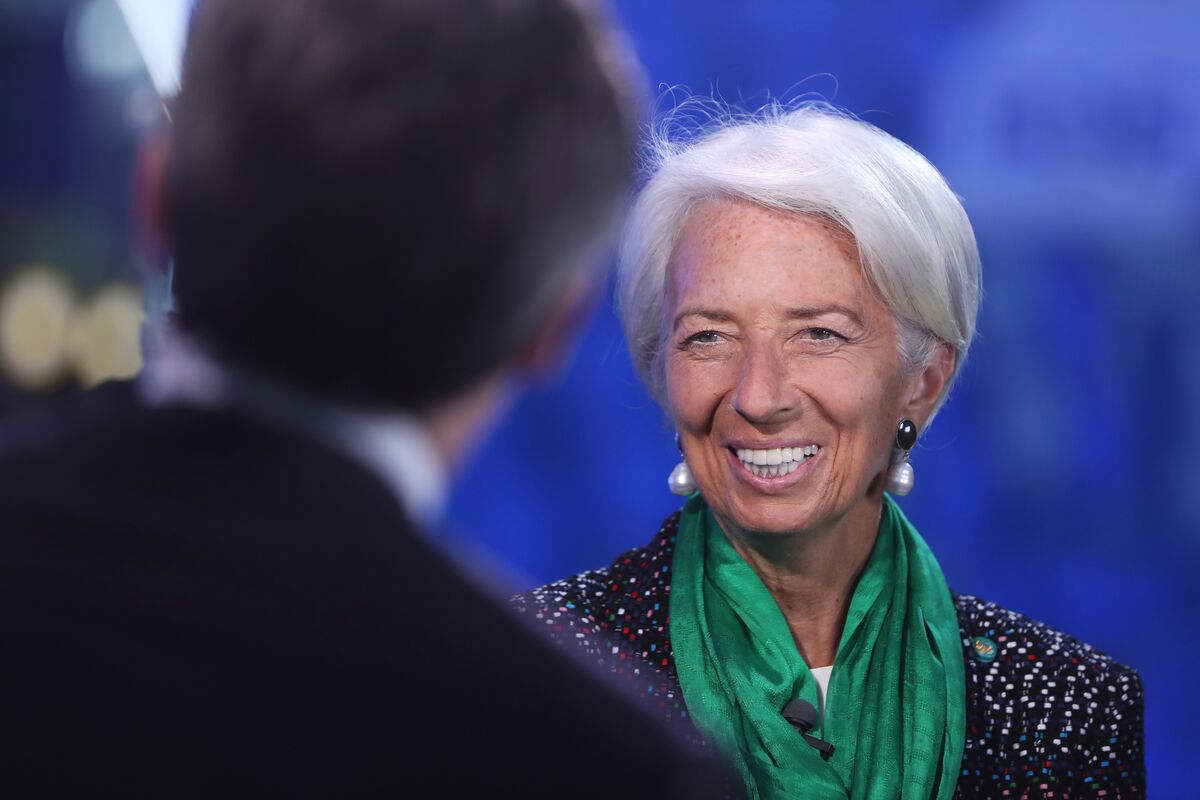 Two global finance chiefs - International Monatary Fund Managing Director Christine Lagard and head of the Bank for International Settlements, Agustin Carstens - have told Turkish President Recep Tayyip Erdogan to preserve the independence of his country's central bank after confusion sent the country's currency on a downward spiral, Bloomberg reported.
The statements from the finance heads arrives after the Turkish lira took a dramatic fall against the dollar on Wednesday amidst worries about persistent inflation and political interference by the Turkish president in central bank decision-making. Erdoğan has persistently resisted the central bank's push to increase interest rates as he maintains that high interest rates means high inflation.
"In terms of monetary policy, it's always better for all political leaders to let the central bank governors do the job that they have to do, and to preserve and secure their independence," Bloomberg quoted Lagard as saying.
Meanwhile, Carstens said that the Turkish president had been "very outspoken" and advised governments against "tinkering with central bank independence."
The Turkish president said this month he would exert greater power over central banking if he won re-election in Turkey's presidential elections set to take place on June 24.
"Some of the comments made alerted the international community and particularly the investors to the fact that suddenly the central bank of Turkey could be under directions, instructions, or influence," Bloomberg quoted Lagarde as saying.
On Wednesday Erdoğan, following talks with deputy prime minister Mehmet Şimşek and central bank governor Murat Çetinkaya, agreed to raise interest rates which has appeared to slow the onoing free fall of the Turkish lira. Source

Erdoğan calls on citizens to convert their dollars, euros into Turkish Lira
Turkish President Recep Tayyip Erdoğan called on Turkey's citizens on May 26 to convert their dollar and
euro savings into lira, as he sought to bolster the ailing currency which has lost some 20 percent of its value against the U.S. currency this year.
"My brothers who have dollars or euros under their pillow. Go and convert your money into lira. We will thwart this game together," Erdoğan said at a rally in the eastern Erzurum province ahead of parliamentary and presidential elections on June 24.
The presidential elections that will be held on June 24 will be critical for Turkey as the executive presidential system approved by the constitutional amendments will be fully in effect after the president is elected.
Less than a month ahead the elections, the Turkish economy is struggling.
The Turkish Central Bank decided to raise the top interest rate 300 basis points to 16.5 percent in an emergency meeting on May 23, after the Turkish Lira's daily depreciation of 5 percent against the United States dollar. The dollar/lira rate hit an all-time high, reaching 4.93 hours before the bank raised interest rates. Source

Turkish minister slams Germany over pro-PKK rally
Turkish EU minister on Saturday criticized German authorities for allowing a Turkish opposition party to hold a rally he said was organized by supporters of PKK terrorist organization.  In a message posted on Twitter, Omer Celik said Germany's permission "is not compatible with a genuine notion of democracy and law. A terrorist show has been staged on the permission of German authorities."  His remarks came hours after Turkey's opposition Peoples' Democratic Party (HDP), which government accused of being a political front for PKK, held a rally in German city of Cologne on Saturday.
Almost a thousand PKK supporters gathered in Neumarkt square in Cologne, a spokesman for the German police told Anadolu Agency. The police did not allow the PKK symbols and banners during the rally. However, the group chanted slogans against Turkey and Turkish President Recep Tayyip Erdogan. 
"Permission granted by official authorities to such terrorist activities which in fact should be fought against in the name of democracy and law only means that terror is patronised. This cannot be explained away with any justification whatsoever," Celik said.  Celik said the German authorities' "patronizing terrorism" was an attack on their own democracy.  "Democracies which discriminate between terrorist organizations as good or bad ones only weaken their own legitimacy." Source

US senator tells American businesses to avoid investing in Turkey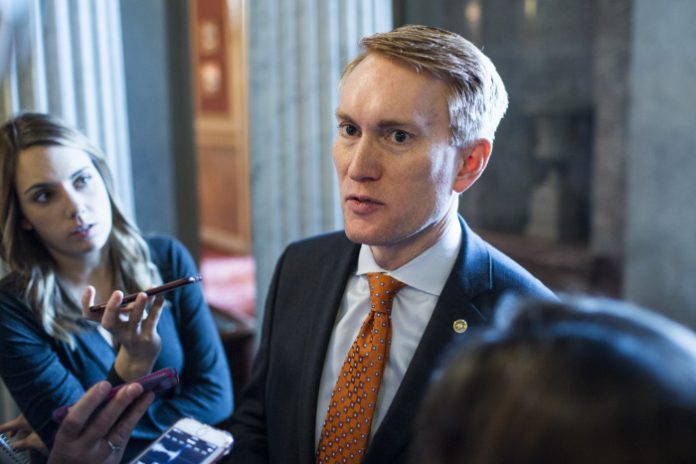 US Senator James Lankford of Oklahoma told American businessman he would not recommend going to Turkey for business due to its poor treatment of US citizens, during an interview on MSNBC's political talk show "Morning Joe."
"We have Americans that are picked up, swept up, put in false charges and put in prison," said Lankford.
Lankford said Turkey was no longer a good place to do business, adding that the country "has changed over the last two years" since a 2016 July coup attempt that left 249 people dead.
Lankford added that US citizens should not increase business and investment in Turkey "until we know who Turkey is going to be, until we know Americans can be safe when they travel to Turkey."
Republican Senator Lankford appeared alongside Democratic Senator Jeanne Shaheen of New Hampshire on one of the most popular morning shows in the United States on Thursday.
Senators Langford and Shaheen raised the situation of Pastor Andrew Brunson, a US citizen who has been in pretrial detention in Turkey for over 18 months on espionage and terrorism charges.
"This is a completely invented kangaroo court that's there to try to prove some kind of point against the United States," said Lankford, referring to transcripts from Brunson's trial that featured anonymous witnesses testifying against Brunson based on hearsay.
Brunson is "basically being held as hostage by Turkish President Erdoğan. Erdoğan has been so bold as to say, 'I will trade you your pastor for my pastor,' meaning Fethullah Gülen," said Shaheen. This is a blatant attempt to blackmail the United States, and we're not going to stand for it …"
"I thought I would never say I want Turkey to act more like North Korea and actually release our hostages — it seems like an odd thing to say to a NATO ally," added Lankford.
Gülen, a Turkish cleric who has lived in self-imposed exile in Pennsylvania since 1999, is accused by the Turkish government of masterminding the 2016 coup attempt, an accusation strongly denied by Gülen and the movement he inspired.
Shaheen said Erdoğan had been "very shaken" by the coup attempt and had "doubled down on his authoritarian tendencies" as a result, adding that "his behavior is not acceptable" for addressing concerns he has about Turkey.
A state of emergency has been in place in Turkey since shortly after the attempt was made, under which some 150,000 people have been jailed or removed from their civil service jobs.
The show's host, Joe Scarborough, was also highly critical of Erdoğan, saying that he presides over a country that is the world leader for jailing journalists and had made Turkey into "a highway" used by the Islamic State of Iraq and the Levant (ISIL) to get into Syria.
The US "needs to send a strong message when [Turkey] act[s] inappropriately … and let them know human rights violations are not acceptable," said Shaheen.
The two senators also discussed their call for targeted sanctions against individuals involved in the case against Brunson as well as efforts to halt military sales to Turkey, including a ban on the sale of F-35 fighter jets being produced by Lockheed. Source

Şimşek says Halkbank rumors limited central bank's effect on Turkish lira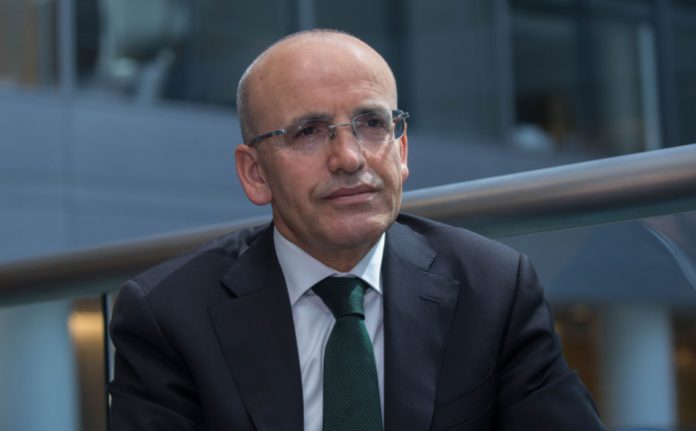 Deputy Prime Minister Mehmet Şimşek has claimed that a decision made by the Turkish Central Bank to increase interest rates only had a limited effect on a loss in value of the Turkish lira because of a rumor circulating that the US has decided to fine the state-owned Halkbank.
"The news implying that Halkbank will receive a fine of some $49 billion is false," Şimşek said on an NTV broadcast on Friday. "The central bank's hands are not tied against speculative attacks. It will do what is necessary. Let me highlight this: It has the full support of our government," Şimşek added.
Halkbank released a statement on Thursday denying rumors circulating on social media that US authorities have fined the bank due to a case that involved the violation of sanctions on Iran. Hakan Atilla, a former executive of Halkbank, was sentenced by a US judge on May 16 to 32 months prison after his conviction of conspiring to violate US sanctions on Iran.
"Of course, right now a great injustice is being done to Halkbank. In particular, Hakan Atilla is in no way a criminal," President Recep Tayyip Erdoğan told Bloomberg TV on May 14, just before the Atilla sentencing decision was announced. Source
With the new administration system to be formed after June 24 polls, the ruling Justice and Development Party (AKP) is planning to close down seven current ministries in a bid to introduce a small but efficient government, which includes transferring all the duties and operations of the EU Ministry to the Foreign Ministry. 
The AKP's plans can only be realized if President Recep Tayyip Erdoğan can be re-elected as the head of the nation and therefore, be assigned to form the government as the sole executive power.
The new administrative system grants the elected president with excessive executive powers that includes the right to issue decree laws over matters that concern the functions of the state apparatus. Read the full article

Turkey blasts French magazine over Erdoğan cover
A Turkish presidential aide on May 24 slammed a French-language magazine for its cover branding President Recep Tayyip Erdoğan as a "dictator."  "A French magazine called President Erdoğan a 'dictator,'" presidential spokesman İbrahim Kalın wrote on his Twitter account.
"We know these attacks. We know what their purpose is. The nation and oppressed people see what is happening. The days that Turkey had taken instructions from you are over. You cannot bring them back by calling [Erdoğan] a 'dictator,'" he said.
Prominent newsweekly Le Point had put Erdoğan on its cover this week with the label "dictator." Source

Istanbul medical faculty dean dismissed after visit by presidential candidate İnce
The dean of Istanbul's Cerrahpaşa Faculty of Medicine was dismissed from his post on May 25 after visit in support from Muharrem İnce, the presidential candidate of the main opposition Republican People's Party's (CHP).  Alaattin Duran was dismissed from his post upon instructions from the Turkish Higher Education Board (YÖK).
Saying farewell to his colleagues and students on May 25 after his dismissal, Duran said he had received an order to not allow İnce to enter the faculty before the latter's visit. The dismissal was announced by CHP deputy Ali Şeker via his official social media account. "The dean was dismissed by the rectorship of the faculty upon an instruction of YÖKbecause he allowed İnce to enter the faculty building," Şeker wrote.
İnce also criticized the dismissal of Duran.
"The rule that has divided Istanbul University has now dismissed the dean of CerrahpaşaFaculty of Medicine. [Such examples] are why I am a [presidential] candidate," he wrote. "After June 24, academic freedom and autonomous universities will come to this country. After June 24, university administrations, rectors and deans will be determined not by one man but by the universities themselves," İnce added. Source

Istanbul to host 2020 Champions League final
Istanbul's Atatürk Olympic Stadium has won its bid to host the 2020 UEFA Champions League final according to the UEFA website.
The stadium, which is the home of the Turkish national team, has the capacity for 76,000 fans.
It also played host to the final of the tournament, which pits the top teams from leagues across Europe against one another, in 2005.
In that game, Liverpool beat AC Milan on penalties after a 3-3 draw. Liverpool have again secured a place in this year's final, where they play Real Madrid in Kiev on Saturday. Source
---