The new Turkey
News from Turkey
24-Jun-2018 16:25 

Applications to cancel hundreds of ballot boxes for irregularities
One hundred ballot boxes in Turkey's presidential and parliamentarian election so far are to be cancelled due to recorded irregularities the main opposition Republican People's Party (CHP) deputy Evren Erdem announced on twitter on Sunday.

Erdem said today that the CHP has intervened against attempted fraud in the northeastern province of Erzurum and the ballot box in the province's Hacı Halil neighborhood will also be cancelled. Footage shared on social media from Erzurum showed some people stamping block votes for the ruling Justice and Development Party (AKP) and president Recep Tayyip Erdoğan.

Meanwhile another piece of footage from Mersin in south Turkey shared on social media showed two people carrying two bags of pre-stamped votes to the polling station. Erdem also confirmed this incident and said his party had filed a legal complaint. Source

Turkey appoints hackers to protect elections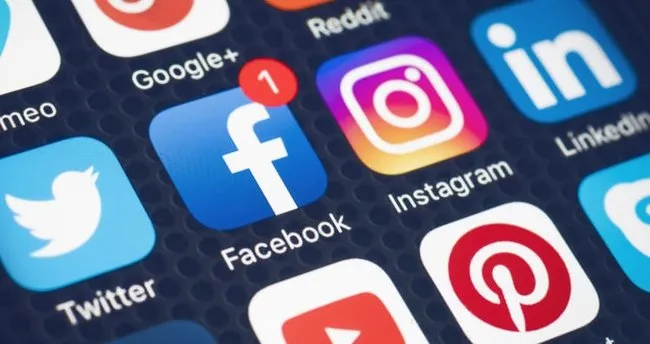 Turkey's Information Technology and Communication Institution (BTK), a division of the Transportation, Maritime and Information Ministry, has announced that it has tasked 100 hackers to defend against cyber attacks and take down provocative posts on social media during Sunday's presidential and parliamentary elections, pro-government Sabah newspaper reported .
BTK head Ömer Fatih Sayan said that preparations for the election had also included measures by the department's 2,397-person Anti-Cyber Incidents Team to keep track of fake news, disinformation and threats to electoral security, especially on social media.
"The fundamental security precautions required in advance of these elections have been shared with 970 institutions and departments from April 25 onwards," Sayan said."
"The Anti-Cyber Incidents Team Centres are tracking cyber attacks at the infrastructure levels of operators in the communications sector and Internet Service Providers." Source
Polls close in Turkey's landmark elections
Polls have closed for Turkey's high-stakes presidential and parliamentary elections on June 24 to complete the country's transition to a new executive presidential system that was approved in a tight referendum last year.
More than 56 million voters gathered outside polling centers 8 a.m. local time to cast their ballots.
Voting and will end at 5 p.m. (14:00 GMT) at 180,065 ballot boxes across the country.
Between 6 p.m. and 9 p.m., media outlets will only be able to publish official announcements about the elections issued by the Supreme Elections Council (YSK).
Alcoholic beverages will not be sold from 6 a.m. to midnight while consumption of alcoholic beverages will also be prohibited in public places. Source

Six arrested over 'social media insults' on eve of Turkey elections
Turkish authorities have arrested six people for allegedly insulting President Recep Tayyip Erdoğan ahead of a campaign rally by his main electoral opponent on June 23.
Prosecutors in the Aegean province of İzmir had launched an investigation after social media footage showed a group of supporters of the main opposition Republican People's Party (CHP), allegedly insulting Erdoğan while "consuming alcohol" before attending an election rally held by presidential runner and Erdoğan's main rival Muharrem İnce.
İnce held a massive election rally in Izmir on June 21, just days ahead of the landmark, snap June 24 presidential and parliamentary elections.
Police units identified six people after examining CCTV footage of an amusement center in Alsancak, near the rally site, where the incident took place, the agency reported.
At the İzmir courthouse on June 23, the court "remanded them in custody" on charges of insulting the Turkish president. Police continue to search for other suspects.
Over 2,000 lawsuits over insulting Erdoğan
Insulting the president is a crime punishable by up to four years in prison. Erdoğan has filed close to 2,000 lawsuits against citizens, including school children, for insulting him.
As what he said was a goodwill gesture, he dropped the cases following a failed military coup in 2016.
But many more cases have been filed since then. Source
Police injured as pro-AKP group harrasses CHP leader's event
A police officer has been injured after intervening on a brawl between supporters of the ruling Justice and Development Party (AKP) and main opposition Republican People's Party (CHP) who had come to watch CHP leader Kemal Kılıçdaroğlu speak to journalist Uğur Dündar.
The brawl took place after the AKP supporters began harassing attendees at Dündar's Halk Arena programme, filmed in Istanbul's Ataşehir district, secularist daily Cumhuriyet reported on Tuesday.

The AKP supporters had been granted permission to hold a demonstration at a park in the vicinity earlier in the day, an Ataşehir municipality press officer told Cumhuriyet, but had not dispersed by the time the Halk Arena attendees arrived despite local authorities' insistence.
Police intervened as tensions rose between the two sides, and one officer was injured by a flying water bottle, Cumhuriyet reported. Source

---
Good party official, two others killed in Erzurum electoral violence
Nationalist opposition Good Party district head Mehmet Sıddık Durmaz and two others have been killed in a gunfight that broke out at the ballot box in Erzurum's Karaçoban district, Yeni Çağ newspaper reported.
The news of Durmaz's death has been confirmed by Good Party Erzurum province head İbrahim Dumlu.
Violence broke out after opposition politicians rejected a group of 24 from the Interior Ministry who arrived at the polling station, after which an AKP politician also attempted to gain entry, the main opposition Republican People's Party (CHP)'s district head Hüsnü Yılan said. A fight broke out as a result, leading to the three deaths. Source

Electoral council examining claims of assault, coercion at ballots in Turkey's Southeast
The Chairman of Turkey's Supreme Electoral Council (YSK) said that the council is looking into claims of assault and coercion against ballot staff and voters in Turkey's Kurdish-majority southeastern town of Suruç during Sunday's elections, left-wing Birgün daily reported.
Sadi Güven of the YSK said that the country's highest electoral authority was examining the claims that Justice and Development Party (AKP) parliamentary candidate, İbrahim Halil Yıldız, along with armed security, had battered pro-Kurdish Peoples' Democratic Party (HDP) ballot staff and forced voters to cast their ballots in favor of AKP and Turkish President Recep Tayyip Erdoğan in Sunday's presidential and parliamentary elections.
''No significant negative development has come to our attention,'' Güven said.
Meanwhile, the governorship of a Kurdish-majority province in Turkey's southeast, released a statement denying any deaths in the incident and asking residents to remain calm, Birgün daily reported.
''Our citizens can be at ease. News indicating there has been a death in today's incidents in Suruç do not reflect the truth,'' the statement said.
The Governor of Şanlıurfa Abdullah Erin took to Twitter to say that news reflected in the media regarding Sunday's incidents in Suruç were incorrect and exaggerated. ''All precautions have been taken to ensure that elections are conducted in safety, '' Erin said. Source

AKP candidate batters pro-Kurdish ballot staff, forces pro-Erdogan votes - Kurdish agency
Turkey's ruling Justice and Development Party (AKP) parliamentarian İbrahim Halil Yıldız, who is standing for office in Sunday's parliamentary elections, battered ballot staff in Turkey's Kurdish-majority Southeastern town of Suruç, forcing voters to cast their votes in favor of AKP and the re-election of Turkish President Recep Tayyip Erdoğan, Turkey-based Kurdish Mezopotamya News Agency reported.
Yıldız was involved in a incident earlier this month where four people were killed and 12 wounded in a fight that broke out over the use of Kurdish political movement colours by shopkeepers in Suruç. Yıldız demanded the Kurdish nationalist colours of yellow, red and green be removed from a shop. An argument broke out, with Yıldız saying he would have the shop shut down unless the shopkeeper complied.
Yıldız on Sunday morning visited multiple schools used as polling stations in Suruç with armed security and battered the pro-Kurdish Peoples' Democratic Party (HDP) ballot staff, forcing voters to cast their ballots in favor of Erdoğan and his ruling AKP, the news agency reported.
Yıldız and his entourage seized the cell phones of election volunteers and forced them out of the school buildings, Mezopotamya said. The staff were then battered by Yıldız and his security team, the agency noted. Source

Turkish police seize four sacks of votes in Urfa
Turkish police had to fire into the air to stop a vehicle they had been tipped off was being used to rig the election in Suruç, Urfa province, left-wing newspaper Evrensel said .
Four sacks filled with pre-stamped voting papers were found in the car plate number 27 BSU 52, and its three passengers were arrested.
Police had been tipped off that the votes were to be switched in for the real votes in order to help fix the election.
Following the arrests, Justice and Development Party parliamentarian İbrahim Halil Yıldız, who has already been accused of bloc voting at other ballot boxes in the Suruç district, arrived on the scene and spoke with police. Source

10 foreign nationals arrested during Turkish elections
Turkish police have arrested 10 foreign nationals who attempted to observe Sunday's Turkish elections in Kurdish-majority provinces despite not having official accreditation or being part of the OECD election monitoring team, state news agency Anadolu said .
Interior Ministry officials told Anadolu that three French nationals in Ağrı, three Germans in Şırnak, and four Italians in Batman and Diyarbakır had been arrested on the basis of trying to interfere with Turkey's elections.
Legal proceedings were being begun against them, it said.
Anadolu Agency had earlier reported that OECD observers were planning to create chaos by painting an image of an unfair election. Source

Top Good Party figure attacked at polling station
Good Party founding member and parliamentarian Ümit Özdağ was attacked by ruling Justice and Development Party (AKP) partisans while visiting a polling station to investigate alleged electoral misconduct, nationalist opposition newspaper Yeniçağ said .
Özdağ came to Mehmet Akif Ersoy Primary School in the Kağıthane district of Istanbul after hearing of alleged electoral violations.
Good Party ballot box monitors had documented what they believed to be a voting violation, but the polling station head had merely ripped up their submission and thrown the pieces to the ground.
As the argument grew, Özdağ arrived and he and other Good Party members were attacked by AKP supporters, six of whom were arrested by police, the newspaper said.
One user uploaded a video of the incident to YouTube. Source
People in Turkey are ready and determined to protect their votes
The opposition in Turkey had been mobilised to protect their votes in every election for almost five years. A whole generation of educated young voters have learnt the rules of election, have volunteered and worked as an election observer, and has become some kind of election experts.
There are several platforms established to ensure election safety and security in Turkey. The most famous one is the Vote and Beyond, which develops educational materials for elections and offers trainings to volunteers. The volunteers function as election observes during the election day. The organisation also has an online platform through which volunteers confirm the validity of ballot box protocols sent by election observers. Vote and Beyond later checks the official results by comparing them to the ballot box protocols.
This year, a new initiative led by the main opposition Republican People's Party (CHP) member Mehmet Ali Çelebi also entered the scene. In 2008, when he was a young lieutenant,  Çelebi was arrested and prisoned along with many members of the Turkish army who were charged with plotting to overthrow the Justice and Development Party (AKP) government in what has been know as Ergenekon trials. He was sentenced in 2013 to sixteen years and six months in prison for membership of Ergenekon, but he was later released as his conviction was based on forged evidence. 
Çelebi's initiative called the "Ballot Box Force" aimed to train volunteers as election observers for all opposition parties. The initiative even made online tests to measure whether the volunteers are ready for the job. 
On June 19, Çelebi announced that they managed to find volunteers for the 99 percent of the 180,065 ballot boxes throughout Turkey. The initiative paid a particular importance to some 30,000 boxes, as incidences of electoral fraud took place previously in those polling stations. Çelebi also managed to find volunteers to go to Urfa province in southeast Turkey, after election violence on June 14 in the town of Suruç in Urfa which led to four deaths. 
On Saturday, Çelebi posted on Twitter a photo of himself together with the volunteers who went to Urfa to protect the ballot boxes. "We are in Urfa. Tomorrow we will protect ballot boxes with our volunteers who came from Cameroon, Iceland, San Francisco, Oman, London, Germany, as well as all parts of Turkey," Çelebi said.

This year, a leaked video of president Erdoğan also urged election volunteers to be more vigilant. In the footage that was shot during a conference organised for the Justice and Development Party's (AKP) local leaders in İstanbul on Sunday Jun. 10, Erdoğan told his party members to control polling stations on election they and also gave them some tactics.

According to Turkish electoral rules, if an official election observer appointed by a political party fails to be present on time in the morning, then the ballot box board can select one person as a replacement among volunteers who are not officially assigned. Erdoğan advised his party's members to go to the polling stations early in the morning and replace absent observers assigned by other parties.

After the speech went viral, many volunteer observers stated that they will go to the polling station at 6 a.m. Some even said that they would spend the night in front of the polling station. Today, the main opposition Republican People's candidate Muharrem İnce told his supporters that he is declaring a 36 hours long social mobilisation to protect the ballot boxes.

"Tomorrow morning at 5 a.m. you will be present at the polling station," İnce said. You will not get sick, you will not get hungry, you will not get thirsty. You will not leave the ballot box, you will not go to the loo," he added.
Polls open in Turkey's landmark elections
Polls opened for Turkey's high-stakes presidential and parliamentary elections on June 24to complete the country's transition to a new executive presidential system that was approved in a tight referendum last year.
More than 56 million voters began gathering outside polling centers 8 a.m. local time to cast their ballots.
President Recep Tayyip Erdoğan is seeking re-election for a new five-year term, which he says will bring prosperity and stability to Turkey, especially after a 2016 failed coup attempt. He must secure more than 50 percent of the vote for an outright win on June 24. If the threshold is not reached, a runoff could be held on July 8 between the leading two contenders.
Five candidates are running against him in the presidential race.
Former physics teacher Muharrem İnce is backed by the main opposition Republican People's Party (CHP) and has wooed crowds with an engaging election campaign. His rallies in Turkey's three main cities of Istanbul, Ankara and İzmir drew massive numbers. Read the full article
Dark hands behind skyrocketing potato prices, Turkey's Agriculture Minister says
Turkey's Food, Agriculture and Livestock Minister Ahmet Eşref Fakıbaba said on June 22 that there are "dark hands" behind the dramatic rise in basic food products, including potato.
"Only two months ago producers had complained us about the potato price, which was 50 Turkish kuruş (cents) per kilogram then. I am surprised that the price is now 6 Turkish Liras. There are dark hands behind this rise and, God willing, we will destroy those hands," Fakıbaba told during a visit to the ruling Justice and Development Party (AKP) headquarters in the southeastern city of Şanlıurfa.
"We have taken our precautions. You will see that the prices will come down again in potato, onion, chickpea and other products," he added.
The government had announced on June 22 that it would allow potato and onion imports in certain amounts and from certain countries in an effort to curb prices.
The dramatic rise in prices have stirred public debate on social media and drawn criticism from opposition parties.

In Istanbul, the cost of one kilogram of onion rose 212 percent to 6.5 Turkish Liras ($1.4) over the past month. One kilo of onion was sold for around 1.3 liras last June. Potato pricesalso rose to 6 liras ($1.3) in June, a 94 percent month-on-month increase. One kilo of potato was around 1.5 liras last June.
There have also been sharp increases in almost all milk products, with butter seeing the highest hike.
The price rises come amid persistently high consumer inflation and a plunging value of the Turkish Lira, with social media jokers noting that "the onion exchange rate is now even higher than the dollar exchange rate."
Muharrem İnce, the presidential candidate of the main opposition Republican People's Party (CHP), voiced criticism on June 21.
"For the first time, one kilo of onion costs more than one dollar in Turkey. There is a big problem in the economy if this is happening," İnce said ahead of a meeting with the board members of the country's top business organization, the Turkish Industry and Business Association (TÜSİAD), in Istanbul.
He added that the Turkish economy was fragile, saying the maintenance of the rule of law and democratic principles are a prerequisite to solving economic troubles.

German, Swedish OSCE election observers denied entry to Turkey
Two lawmakers from Germany and Sweden have said Turkey blocked their entrance to the country for the Organization for Security and Cooperation in Europe's (OSCE) observatory mission for upcoming elections to be held on June 24.
Germany's left-wing Die Linke party lawmaker Andrej Hunko said he was told by the OSCE's Turkey representative that he could not enter the country, so he got off from a Turkey-bound flight from Vienna at the last moment on June 21.
Hunko said he was scheduled to help monitor the elections for the OSCE, as he has done in previous years. He described the entry ban as an "unprecedented affront to international election monitoring" and blamed the ruling Justice and Development Party (AKP) for the block.
Officials in Turkey had accused Hunko, in his Council of Europe observatory mission for the April 2017 constitutional amendment referendum, of having a biased position in favor of the outlawed Kurdistan Workers' Party (PKK), as Turkish Foreign Minister Mevlüt Çavuşoğlu posted Hunko's photograph with PKK flags on his official Twitter account.
"Can we expect impartiality from this person?" Çavuşoğlu said. Read the full article

AKP's enemies manipulating the weather - pro-government columnist
Some shadow forces have intentionally been inducing heavy rain in Turkey to undermine the Justice and Development Party before elections to be held on June 24, pro-government columnist Ömer Özkaya said on Thursday.
Özkaya said that the hail in Ankara a week ago was not natural and as an experiment some forces recently also poured buckets of water on a 2-to-5 meter area in southern city of Hatay, during a program on government-affiliated 24TV channel, while talking about 'the role of technology in coups'.
"You know, roads were flooded in Ankara because of heavy rain. I believe that this rain was not natural. They may try to induce a similar rain in Istanbul," Özkaya said, adding that the rain in Ankara lasted 15 minutes, but next time those forces may try an hour-long downpour.
"You know that the AKP government is known for its success in municipalities. They may have been trying to put an end to it," Özkaya claimed. He added that, if those forces were confident that they could control the whole process, they might have used those tools to hit the rest of the world more strongly.
Turkey's capital Ankara recently has been hit several times by heavy rains. Six people were injured on May 5 due to heavy rain which caused havoc in Ankara.
The heavy rain in the city once again flooded roads and street on Thursday, leaving behind scenes which many think is the outcome of insufficient infrastructure and mistakes in local government policies of AKP mayors, rather than the work of some unknown forces. Source
Internet feed cut at giant Turkish opposition rally
There was enormous attendance that may have stretched into the millions at a rally by Republican People's Party (CHP) presidential candidate Muharrem İnce in the Aegean city of İzmir in Turkey, but its social media impact was limited by the rally's internet feed being cut off.
"God damn you, what else can I say?" the candidate said upon learning of going offline."You steal money, you steal votes at the ballot box, you steal the questions for exams, you steal my rights on TRT (the state news channel), you won't allow me to be broadcast on private television, or on the internet."
An announcement at the rally said that the total attendance was 2.5 million, or over half the city's population. Whether the figure was correct or not, the attendees filled up the entirety of a long stretch of Izmir's shoreline. İnce is set to hold his final rallies in Ankara and Istanbul on Friday and Saturday respectively before Sunday's presidential and parliamentary elections. Source

Amnesty chair's 'absurd' trial symbolises Turkish law - Amnesty head
The "absurd" arrest and trial of Amnesty International's honorary Turkey chair Taner Kılıç is "emblematic of the new wave of repression currently gripping Turkey," Amnesty Secretary General Salil Shetty wrote for Time Magazine on Wednesday, a day before Kılıç is due to appear in court for the next hearing in his trial.
Kılıç was detained on Jun. 6, 2017, for alleged links to the Gülen movement, a religious organisation the Turkish Justice and Development Party (AKP) government blames for planning the failed July 2016 coup attempt.
The charges against Kılıç were based on the supposed presence of ByLock, an app reportedly used by Gülenists to communicate, on his mobile phone. However, a recent police report confirmed the findings of four independent forensic reports which showed no signs of the app on his devices.
"The case against my colleague has always been absurd, but we won't feel any comfort until Taner is actually free, given the present state of Turkey's justice system , which seems to grow more arbitrary and capricious by the day," said Shetty. 22 Source
U.S. Senator Chris Van Hollen has announced an amendment in the Fiscal Year 2019 State, Foreign Operations Act calling a halt to the pending delivery of F-35 Joint Strike Fighters to Turkey.
Senator Hollen's amendment says unless Turkey gives up on purchasing S-400 Russian missile defense system, F-35s will not go Turkey.
Following this development, both the Defence Department and the State Department budgets have provisions prohibiting the F-35s transfers to Turkey in one way or another. Read the full article
Turkish nuclear plant ex-director charged with espionage in Russia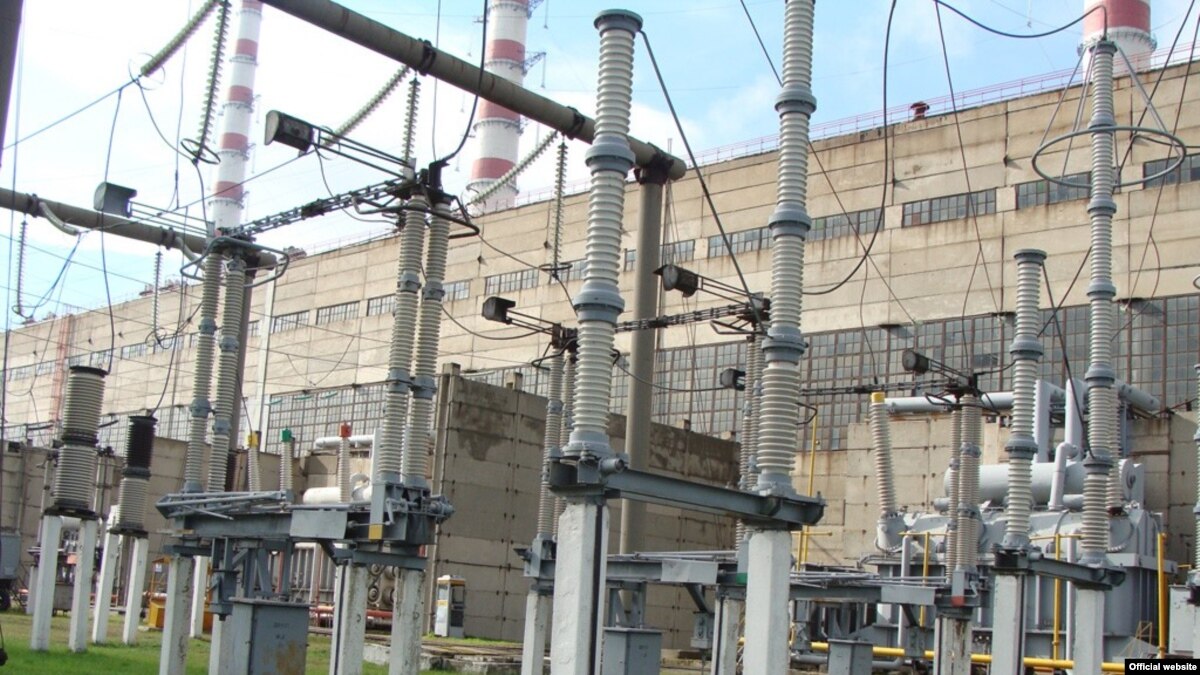 An executive of Russia's energy holding company Inter RAO, formerly a board member of the company that is building Turkey's first nuclear energy plant, has been arrested and charged with spying for an unnamed foreign country, Russian media reported on Wednesday. 
Karina Tsurkan oversaw the Inter RAO's electricity trades in parts of Eastern Europe, including and had links to a businessman tied to Romanian intelligence, Kommersant newspaper said.
Until March 2017, Tsurkan was on the board of the company that would build Turkey's first nuclear power plant, Turkish pro-government daily Yeni Akit reported on Thursday. The plant, located in Akkuyu on Turkey's Mediterranean coast, is being constructed in a joint Russian-Turkish project with Russian energy company Rosatom the majority stakeholder.22 Source
---