News from Turkey
18-Feb-2018 11:06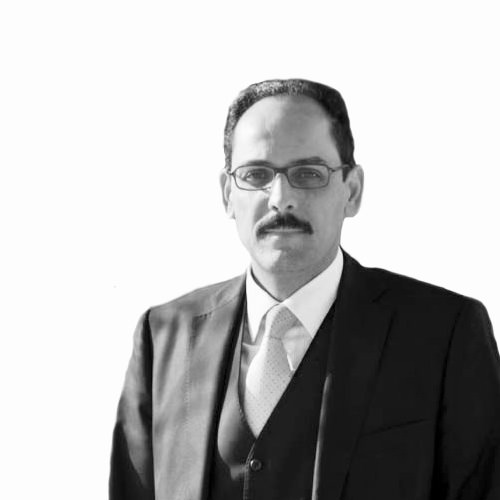 In an opinion piece published on Saturday 17th February, Turkish presidential spokesman Ibrahim Kalın questioned the U.S.'s long-term intentions in Syria.
Writing in the Turkish daily Sabah, Kalın implied that U.S. activities in Syria do not align with goals shared by major stakeholders involved in the ongoing conflict, namely clearing Syria of terrorists, maintaining the country's territorial integrity and establishing a legitimate and inclusive government. Read the full article


Greek Foreign Minister Nikos Kotzias warned Turkey that Greece will not react so peacefully the next time an incident happens at the Imia islets.
Turkey in Imia "reached a red line and in a sense crossed it," he said and warned that Greece will not react so peacefully the next time an incident happens. "Imia [islets] are Greek," he stressed.

HDP deputy to be stripped of parliamentary status for insulting Erdoğan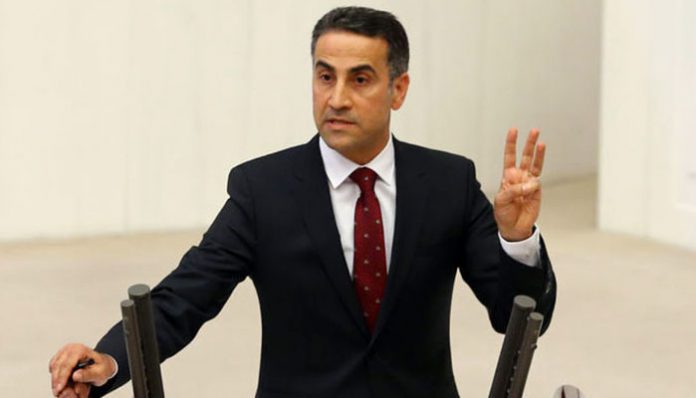 Ahmet Yıldırım, deputy from the pro-Kurdish Democratic Peoples' Party (HDP), will be stripped of his parliamentary status after his conviction on charges of insulting Turkey's President Recep Tayyip Erdoğan.
Thousands of people in Turkey face charges of insulting Erdoğan; however, this will be the first time that a deputy loses his parliamentary status due to the insult charges.
Yıldırım was given 14 months in jail last year by the Muş 2nd Penal Court of First Instance for insulting Erdoğan in a speech in which he referred to the president as a "hack sultan."
The court also ruled to deprive the deputy of certain rights that include his membership in Parliament on the grounds that he committed the insult crime deliberately.
If Yıldırım's parliamentary status is dropped for insulting Erdoğan, it is feared that many other opposition deputies who face similar charges will also lose their parliamentary status. Source

---
Afrin operation close to 'victory': Erdoğan
Turkish President Recep Tayyip Erdoğan on Feb. 17 said Turkey's ongoing operation in northwestern Syria against Kurdish People's Protection Units (YPG) is getting closer to "victory" with each passing day.
Erdoğan addressed a crowd prior to the ruling Justice and Development Party (AKP)'s provincial congress in the central province of Afyon. 
"We were always patients and told them [the militants] 'know your place'. As it is, those inside the Turkish borders [referring to the outlawed Kurdistan Workers' Party (PKK)] have been active. For the last 40 years, my nation has suffered a lot from the terrorists inside [Turkey]. And those inside our country [PKK] have joined forces with those terrorists in Syria [YPG]…But we are getting closer to victory with each passing day," he said.
The president added that Turkish military had already advanced 300 square kilometers during the Afrin operation. Source
---
The foreign ministers of Turkey and Germany agreed on Feb. 16 to work towards improving bilateral relations after a period of tensions between Ankara and Berlin. 
Speaking to reporters in Munich following a meeting with his German counterpart Sigmar Gabriel, Turkish Foreign Minister Mevlüt Çavuşoğlu said they have agreed on deepening dialogue and cooperation. Read more.....


---
The Turkish Foreign Ministry's spokesman Hami Aksoy expressed concern early on Feb. 17 about the Greek foreign minister's remarks regarding the Greek's attitude towards Turkey. 

In a statement, Aksoy said that Greek Minister Nikos Kocias' statement, which he gave to a TV channel on Feb. 16, saying that Greece would show "non peaceful behavior" to Turkey was "worrisome."  Read more
---
Turkey belongs to Europe, which would suffer without Turkey: Council of Europe head
Turkey belongs to Europe, and if Turkey were ever to be pushed away from Europe, the continent would suffer "many more problems than it experiences today," Council of Europe (CoE) Secretary General Thorbjorn Jagland told daily Hürriyet on Feb. 16.
"I will say to those Europeans who want to push Turkey away, if that happens, they will also see that Europe will have many more problems than we are have today. We depend on each other and we should realize that we a part of a bigger picture that everybody is dependent on," Jagland said.

"As I see it, Europe needs Turkey because there are so many Turks and Muslims living in European countries. Turkey could help a lot by reconciling societies that are quite divided now," Jagland said. Read the full article

---
Sweden rejects asylum request of 168 Gülen-linked people
Meanwhile, Sweden dismissed on Feb. 16 the asylum requests of 168 people linked to FETÖ, according to the country's state radio. 
Sveriges Radio (SR), Sweden's official broadcasting station, announced that according to the Swedish Migration Agency, a total of 183 FETÖ linked people applied for asylum and 15 of them were accepted. 
Ömer Türk, who was a principal in a FETÖ-linked school and escaped from Turkey after the failed coup attempt, told SR that his asylum request was dismissed and he did not want to return to Turkey since it would not be safe for him. 
Deputy Legal Director at the Migration Agency, Carl Bexelius said regarding the issue: "We do not find it harmful to send them to Turkey even if they are Gülen sympathizers. But if there is a greater risk of going to prison, we accept their requests." Source 
---