The new Turkey
Turkey - Greece relations May 2018
24-May-2018 13:29
24 May 2018 - Top Greek court grants political refugee status to two Turkish soldiers accused of coup links
Two Turkish officers who fled to Greece following the July 2016 coup attempt were granted political refugee status on May 23 after an appeal lodged by the Greek government was rejected, Agence France-Presse reported, citing a judicial source. 
The pair, who Ankara wants to extradite as "terrorists," had been told they were allowed to stay by asylum authorities, although the Greek state contested the ruling.
They are part of a group of eight Turkish officers who arrived in neighboring Greece after the failed coup, and their fate has strained relations between Athens and Ankara.
Greece's country's top administrative court, the Council of State, on May 23 found in favor of the co-pilot of the helicopter which flew the men over the border, and the decision also applies to another one of the men.
The judicial source said the Greek government has launched an appeal against the second ruling - the result of which will apply to the next six officers.
According to their lawyers, the eight wish to leave the country, fearing they could be kidnapped by the Turkish services.
Greece's Supreme Court has already ruled that the eight will not be extradited, arguing that they would not have a fair trial at home.
Ankara says the soldiers are part of the movement led by Muslim preacher Fethullah Gülen, whom Turkey blames for masterminding the deadly coup attempt. The men deny involvement in the failed putsch.
A further complication arose in March, when Turkish forces arrested two Greek soldierswho crossed the border whilst allegedly lost in the fog.
They have been incarcerated for the past two months. Turkish President Recep Tayyip Erdoğan last month floated the idea of an exchange, which was flatly rejected by his Greek counterpart Prokopis Pavlopoulos. Source
24 May 2018 - Turkey blasts Greek court for granting asylum right to soldiers linked to coup attempt
Turkey has slammed a court decision in Greece granting the right to apply for asylum to former Turkish soldiers who fled to Greece immediately after the July 2016 coup attempt. 
"This is the most shameful decision that can ever be given for a country," EU Minister Ömer Çelik said via his Twitter account late on May 23.
"The legal system of the EU-member Greece has decided to protect terrorists who had initiated for a coup attempt in a bid to destroy democracy in Turkey. This mentality has stood with terrorists against Turkey," Çelik added.
The Greek Council of State on May 23 granted the right for these soldiers to apply for asylum from Greece, despite Turkey's long-standing request of their extradition.
In a written statement, the Turkish Foreign Ministry also condemned the Greek court's decision.
"With this decision, Greece has been registered as a country that protects coup plotters in the eyes of the international community," it said, calling on Greece to "not repeat the same mistake." Source
22 May 2018 - Turkey rejects release of Greek soldiers for third time
Turkey has rejected a third official request for the release of two Greek soldiers arrested in Turkey after crossing the border during a patrol in early March.
Aggelos Mitretodis and Dimitris Kouklatzis have been detained since then, but Turkey has yet to press specific charges against them, according to the Greek Reporter.
The one-and-a-half-hour hearing on Tuesday rejected the soldiers' release on the grounds that they might flee, since they have no registered place of residence in Turkey.
Greece insists the pair crossed the border accidentally during bad weather, a situation that it says would ordinarily have been dealt with quietly on an officer level.
Greek Prime Minister Alexis Tsipras and Defence Minister Panos Kammnos have accused Turkey of holding the soldiers as "hostages" for the extradition of eight Turkish servicemen who sought refuge in Greece after the failed July 2016 coup attempt.
The eight Turkish soldiers, who Turkey accuse of being members of the Gülen movement, a religious group accused of orchestrating the coup attempt, were scheduled to be release d this month after spending the maximum 18 months in detention without trial. Three Turkish extradition requests were turned down. Source
Turkish chief of staff urges Greece not to make 'miscalculations' over Aegean
Chief of General Staff Hulusi Akar has indirectly urged Greece not to make "miscalculations" amid a rise in tension between Turkey and Greece over the Aegean.
"We can conduct operations in Afrin [in northwest Syria]. We can conduct operations in [Turkey's] east and southeast. If necessary, we will fulfill any duty that may be assigned to us in the Mediterranean and in the Aegean without hesitation. No one should make any miscalculation on this issue," Akar was quoted as saying by the state-run Anadolu Agency on May 20.
Akara was speaking during a visit to the TCG Gaziantep battleship, which is taking part in the Turkish Armed Forces (TSK) White Strom military exercise in the Mediterranean Sea. He was accompanied by the force commanders of the land, navy and air forces.
He did not openly mention Greece but his remarks clearly referred to the country, as there has long been tension between the two NATO members over sovereignty claims on a number of disputed islets in the Aegean Sea. Akar recently held an in-person meeting with his Greek counterpart Adm. Evangelos Apostolakis at the NATO headquarters on the margins of a NATO meeting.
"What is essential is good neighborly relations, friendship and respect for human rights and international law. We are expressing our views on this issue at appropriate platforms. But we have always expressed that we are ready to use all the authorities pledged to us unfalteringly if dialogue and cooperation do not work," Akar said.
He also underlined that Turkey is also "closely following developments in the Black Sea" and is in constant talks with the littoral countries for the security and the stability of the region.
"Our fight against the terrorism continues with determination through 365 days of the year at the same intensity and pace. Our efforts are to finish the job after neutralizing the last terrorist," Akar stated, also referring to ongoing operations in the Idlib, Afrin and al-Bab areas of Syria.
"There are a number of land mines and improvised explosive devices in Afrin. Our works to clear Afrin of these are continuing," he said, also praising the role of the Free Syrian Army (FSA).
"The FSA has shown great heroism and has achieved great successes," he said.
"Our operation [in Afrin] has been completed without any damage given to any innocent person thanks to our sensitively crafted plans, unlike other countries present in Syria. Despite this a very serious smear campaign has been conducted [against Turkey]. To understand that smear campaign, it is sufficient to compare the situation in post-operation Afrin with post-operation Mosul, Aleppo, Raqqa and East Ghouta," Akar said.
'Army is strengthening after FETÖ's removal'
The chief of staff noted that Turkey has "suffered a lot" because of the July 2016 coup attempt. The network of U.S.-based Islamic preacher Fethullah Gülen, an ally turned nemesis of the government, is widely believed to have been behind the coup attempt. 
"However, after this treason we have become stronger. We see we are getting much stronger as we are cleaning the army of members of the [Fethullahist Terror Organization] FETÖ. All elements of the armed forces have fulfilled their duties heartily and with much more success compared to past performances," Akar said. Source
8 May 2018 - Greece: Turkey's bid to legitimize territory claims is wrong
Turkey's efforts to legitimize "illegal" claims on Greek sovereign territory are doomed to fail because they're contrary to international law, Greece's foreign minister said on May 7.
Foreign Minister Nikos Kotzias said Turkey has submitted a document to the United Nations containing "erroneous positions" regarding Greek territory in the Aegean and the eastern Mediterranean and is trying to present such claims as lawful, the Associated Press reported.
But Kotzias said on May 7 after talks with Greek Cypriot counterpart Nikos Christodoulides that international law cannot be manipulated to suit such schemes.
Turkey disputes Greece's ownership of a number of uninhabited islands in the eastern Aegean and eastern Mediterranean, and says Greece's efforts to conduct an offshore gas search falls within its own continental shelf.
Christodoulides said Cyprus' gas search fully abides by international law. Source
6 May 2018 - Greek-Turkish battles on cyberspace
Turkish and Greek hackers' retaliatory cyberattacks are further straining the already tense relations between two countries, Deutsche Welle reported on Sunday.
On Wednesday, a Turkish hacker group called Akıncılar ("Invaders") targeted the Greek Foreign Ministry's web-site and published a video of the attack. 
The group said that they attacked the site as a response to Greek courts' rejection of Turkey's demand for the extradition of eight soldiers who fled to Greece after the 15 July coup attempt in 2016. The group also claimed that they had access to all databases of the other public institutions in Greece in addition to the Ministry of Foreign Affairs.
The Greek Foreign Ministry on Thursday announced that cyberattacks were neutralised immediately. Previously, Turkish hackers attacked the Greek news agency ANA's web-site.
On Thursday, Greek hackers from Anonymous attacked the Turkish telecommunications company Turk Telekom's servers as well as the pro-government 24TV's live website and pledged to continue their attacks. Source
4 May 2018 - Turkish boat's collision with Greek warship sparks fears of 'hot incident'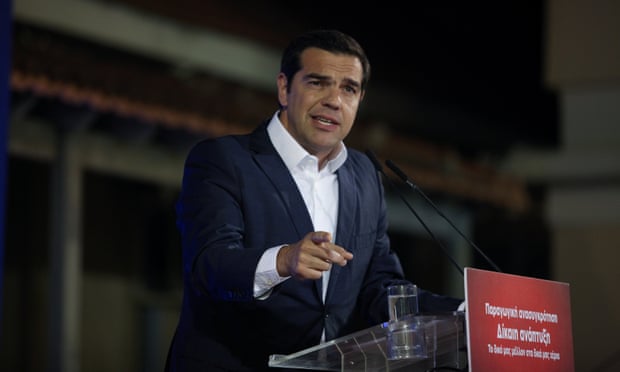 A Turkish cargo ship has collided with a Greek warship off the Aegean Sea island of Lesbos, fuelling fears of a "hot incident" in what has long been a traditional theatre of tension between the Nato rivals.
The vessel rammed into the Greek gunboat, Armatalos, early on Friday within hours of Alexis Tsipras, the Greek prime minister, giving a keynote speech on the island.
"After the incident, the cargo ship increased speed and made off to Turkey's nearest coast without responding to the radio messages of the Armartalos," the Hellenic Navy said.
A Navy statement described the pre-dawn collision as occurring in Greek national waters in flagrant violation of international law. "There were no injuries," it said. Turkey's transport ministry also announced that there was no threat of "casualties or environmental pollution".
But while damage to the warship – part of a Nato-led operation monitoring illegal migration flows in the Aegean – was also described as minimal, the incident highlighted the friction between the countries.
Tensions have been running unusually high in recent months. This week Nikos Kotzias, Greece's foreign minister, said Ankara had "come close" to "crossing a red line" when a Turkish patrol boat rammed a Greek coastguard ship off a disputed Aegean isle in February. The two neighbours nearly went to war over the uninhabited islet in 1996.
"If there hadn't been a calm and composed approach on the Greek side, no one can say where this could have led," Kotzias told Skai TV.
Senior figures in Greece's military and naval command have expressed nervousness that the scene is being set for a clash ahead of crucial presidential elections in Turkey next month. The Islamic-leaning Justice and Development party (AKP) has joined forces with the Nationalist Movement party (MHP) to contend the election at the request of Recep Tayyip Erdoğan, the president. The nationalists are virulently at odds with Greece over Cyprus, and other territorial disputes, and have laid claim to numerous inhabited isles in the Aegean.
"We are tracking a lot of Greek nervousness and worry among the military," said one western diplomat. "There is genuine concern over the rise in what are regarded as provocative violations."
With air violations and mock dogfights also increasing dramatically, it is vital that channels of communication remain open if the danger of miscalculation and miscommunication is to be kept at bay, military observers say.
"And, sadly, at the moment we are not seeing a lot of that," the diplomat added.
Last month, Turkish warplanes flew dangerously close to a military transport helicopter carrying the Greek prime minister over the Aegean.
In a separate incident, Greek troops fired warning shots at a Turkish helicopter as it flew over an outlying Aegean island. Turkish fighter jets in defiance of a gentleman's agreement to respect religious holidays, had only hours before entered Greek airspace on Orthodox Easter Sunday.
The infraction occurred over a military outpost visited earlier in the day by Panos Kammenos, the defence minister.
Analysts downplayed the the idea that Friday's collision was deliberate but did not rule it out completely.
"It appears to be an accident, such accidents have happened before," said Ioannis Michaletos at the Institute for Security and Defence analysis. "But as there have been so many incidents of late it could also have been staged. Relations between the two countries are tense and the naval theatre is one where clashes occur."
Analysts and diplomats agreed that, so far, EU member Greece had reacted coolly in a clear bid not to be drawn into combat.
"Greece has more to lose," said Michaletos. "In the event of a hot incident, tourism would lose greatly and that could mean the final collapse of the economy." Source
Greece detains Turkish municipal employee during works in border buffer zone
2 May 2018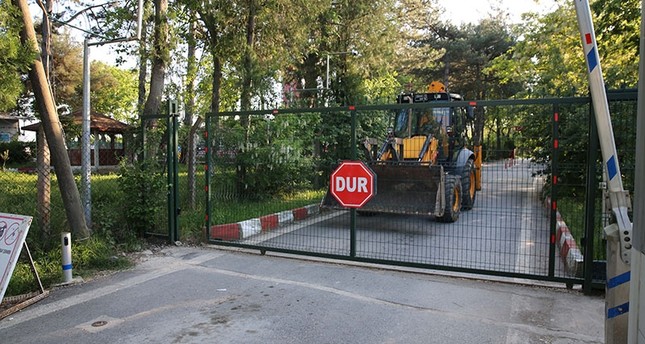 Turkish municipal worker was detained by Greek soldiers Wednesday at the buffer zone separating the two countries for accidentally crossing into the Greek side while maneuvering with a digger.
The digger was called in from the Edirne Municipality to the Pazarkule Border Gate in northwestern Turkey to renew the water pipeline. The digger was working in the customs bonded area when it accidentally crossed into Greek territory after it had finished working.
Its operator, Musa Alerik, was detained by Greek soldiers for trespassing while the digger was kept at the Kastanies Border Gate. Alerik did not obstruct the soldiers during his detention, reports said.
Edirne Mayor Recep Gürkan said that Alerik was taken to Greek the border town of Orestiada, and they are making necessary contacts with Greek authorities to bring the worker back.
Two Greek soldiers serving in Kastanies station, Lt. Angelos Mitretodis and Sgt. Dimitris Kouklazis, were detained on March 1 for crossing into Turkish territory from the prohibited military zone. The two officers were arrested on charges of espionage, further straining relations between the two countries. . Source
Greek-Turkish border under refugee pressure again
1 May 2018

Their clothes caked with mud, a small group of refugees from Syria trudge past a Greek farmer tilling his field on a tractor. He barely pauses to look at them. In the villages near the Evros River, the natural boundary with Turkey in northeastern Greece, such arrivals are now common.
In Pythio, retired factory worker Yiannis Kiourtidis gets a phone call at the local coffee shop. "Here comes another bunch. They have children with them," he shouts to his fellow villagers, who are playing cards.
Refugees - mainly people fleeing the war in Syria - usually arrive in Greece via the Aegean Sea. But Aegean island camps are vastly overcrowded, and a months-long wait is in store for anyone who applies for asylum there. Since the beginning of the year, the overland route has picked up again.
According to the UN refugee agency UNHCR, some 2,900 people have arrived in Evros so far this month, mostly Syrian and Iraqi families. This is equivalent to half the estimated land arrivals recorded in all of 2017, outpacing arrivals by sea, the agency said.
"It's too early to know the causes of the increase... More time is needed to say if the flow really is shifting," says Izabella Cooper, a spokeswoman for EU border agency Frontex, which has a staff of 26 officers in the area.
At the village, Kiourtidis, who was once an immigrant worker in Germany, swiftly loads a car with bottled water and biscuits with the help of a friend. Rushing out, he makes contact with the 11 refugees - six adults and five children - at a nearby field. "Syria, Syria," calls out the man leading the group.
Kiourtidis motions them towards him. The two villagers hand out water as the Syrian children reach for the biscuits. Gesturing again, the group leader asks for directions to Thessaloniki, the main city in northern Greece. While they talk, an unmarked van pulls over and two Greek policemen step out. They are armed, yet not in uniform.
The Syrians are terrified. They have heard reports of refugees being illegally rounded up and pushed back to Turkey, a practice the Greek state has officially denied.
"Are they going to send us back?" 25-year-old Ayla, who has traveled here from the Euphrates city of Abu Kamal with her husband and 5-year-old daughter, asks fearfully. The policemen assure her that this is not their intention.
"Allah be praised," Ayla says. "You have to understand, we have lost our homes, our relatives, everything," she says, adding that her family paid smugglers $1,000 (830 euros) for each member to get to Greece.
From the border area, the refugees are taken to police facilities for identification and then forwarded to reception camps in the north. Some privately seek passage to Thessaloniki, or even Athens if they can afford it.
The camps are already filling up, and the UNHCR this week called on the government to urgently expand reception capacity to ease the strain. "Hundreds of people are at present being held in police detention facilities," UNHCR said.
Some refugees actively seek out the police, to get themselves indoors. Shortly after dawn, 27-year-old Ahmet from Somalia is walking on a rural road with his wife and two other relatives. "We are trying to find the police. We've been on the road for two days," he says.
Elias Akidis, head of the police officers' union of Orestiada, near the Turkish border, says refugees are aware that camps on the Greek islands are already overflowing with people, and are opting to take the land route accordingly. "In addition, crossing the Evros River is easy at this time of year," he says. Another senior officer, speaking on condition of anonymity, says they can barely keep up with arrivals. "The reception centre is full to capacity... There is a great increase in flows, but the situation is still under control," he told Agence France-Presse (AFP).
Frontex's Cooper said the agency is ready to divert additional resources to the area if requested. "Our operations are flexible and we are ready to increase our presence if necessary," she told the daily Ethnos on Sunday. Source