The new Turkey
Operation Olive Branch in Syria March 2018

Last update: 23-Mar-2018 16:13
Operation Olive Branch day by day
Some incidents 23 March* :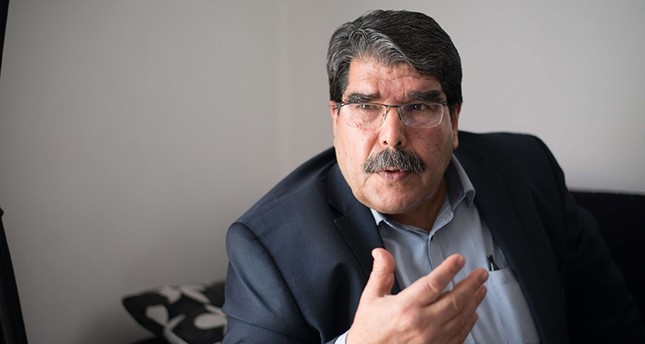 The former leader of the PKK-linked Democratic Union Party (PYD) terrorist group Salih Muslum said Thursday that People's Protection Units (YPG) terrorists who retreated from northwestern Syria's Afrin due to Turkey's ongoing Operation Olive Branch would soon launch a guerilla war against Turkish and Free Syrian Army (FSA) forces in the area.
Speaking to the French Press Agency (AFP) in Sweden's Stockholm, Muslum said that he was disappointed with Russia, underlining that the Russians had some "obligations" when they entered Syria.
"They promised us that they would protect Syrian territories," the former terror group leader said, adding that Turkey would not have been successful in the Afrin operation "without Russia's help." Read the full article
At least 3,731*** terrorists have been "neutralized"** in Operation Olive Branch since it was launched in northwestern Syria's Afrin, President Recep Tayyip Erdoğan said Friday.
Large-scale demonstrations in northern Syria continue, demanding Turkey and "OliveBranch" forces to capture Tal Rifaat
Erdogan: Afrin will be joined with Euphrates Shield region.
According to Hurriyet, Erdogan said "Turkey won't stop in Afrin and will head to Manbij and Idlib"
Spokesperson of National Army (FSA): Operation Olive Branch will not be limited to only Afrin. It will include every villages that occupied by PKK
"Our air and ground operations, whether Operation Olive Branch, Euphrates Shield and from time to time northern Iraq are continuing to take place," Turkish Prime Minister Binali Yildirim says
Turkish army unit in Deir Ballout in Afrin countryside arrested 4 media activists Ahmad Zarzour, Ahmad Khouja, Mostafa Mohamad Ali and Mohamad Abdullah claiming they didn't have permission for recording videos
* https://syria.liveuamap.com/en

** The term "neutralized" in reference to terrorists captured dead or alive, or those who surrender during the operations.

*** Not verified